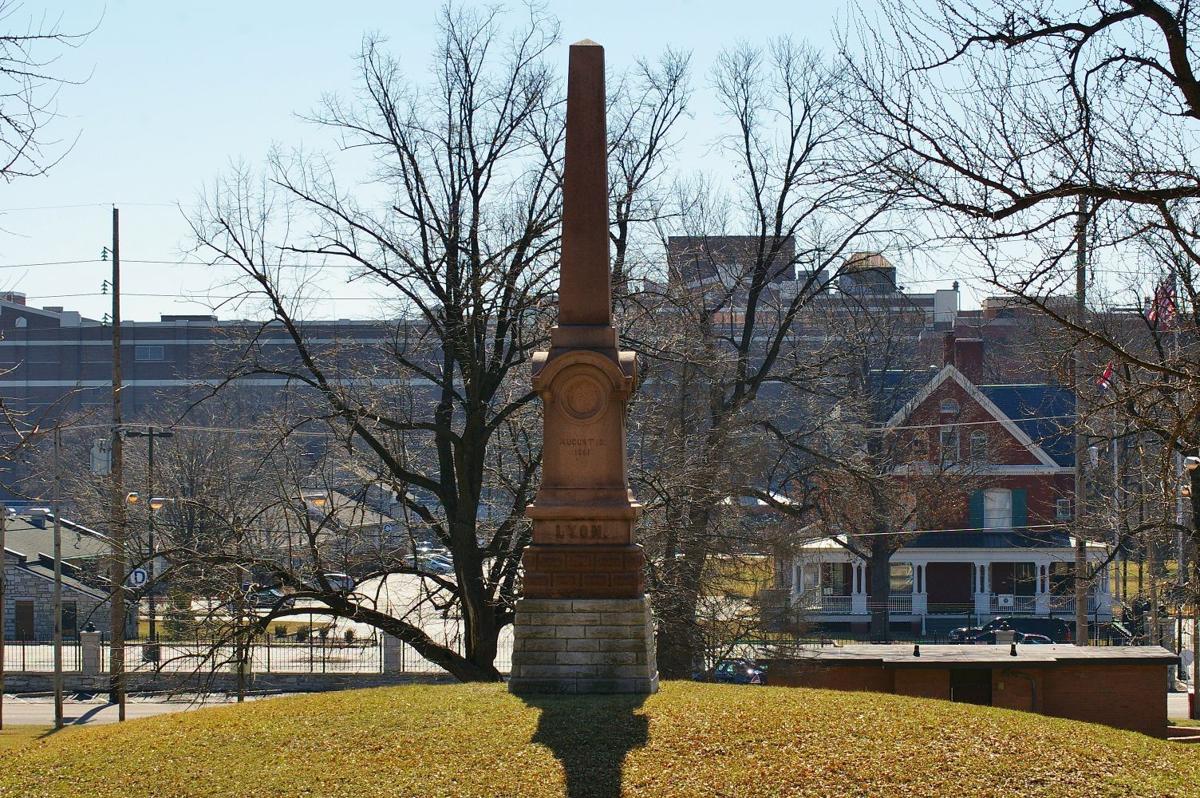 ST. LOUIS • The city wants to bring hard hats and construction cranes to its northern edge as a billion-dollar antidote to a seemingly endless social and economic malaise.
In the coming months, officials hope to secure two projects totaling nearly $2.6 billion in construction costs: a federal spy agency headquarters and a new NFL stadium, just miles apart on the northern rim of downtown.
Behind the scenes, St. Louis Mayor Francis Slay's administration is urging decision-makers and investors to think of the projects not in isolation, but rather as part of a long-term plan to reshape St. Louis. They hope to use a $1.6 billion western headquarters of the National Geospatial-Intelligence Agency and a $1 billion NFL stadium as "anchor investments" to leverage future development, combat crime and wipe out concentrated poverty.
City leaders call their vision Project Connect. The aim is to use the NGA and NFL stadium to connect struggling neighborhoods to the city's central corridor, spur a north-south MetroLink route to connect residents with jobs and tie the stadium to the $380 million restoration of the Gateway Arch grounds and the new $695 million Stan Musial Veterans Memorial Bridge.
The byproduct, proponents hope, is redevelopment that jolts downtown and spills outward to downtrodden areas.
The strategy, which has been developed over years, comes with a huge risk: Decisions on the NGA and NFL projects are largely up to the whims of beltway politicians and billionaire owners who live outside of St. Louis and have no stake in its future.
Later this month, proponents of a new stadium are expected to submit a financing package to the city's Board of Aldermen. If it is approved, the city would float about 15 percent of the $1 billion project in a show to owners that St. Louis is committed to the NFL.
Debate will be lively. Opponents note that such stadium packages have failed to revitalize the city in the past. For example, while the construction of the first phase of Busch Stadium's Ballpark Village has been a financial success, it has fallen short of spurring wide-scale redevelopment downtown. In fact, nearby business owners on Washington Avenue have complained that it has poached some of their revenue.
City leaders say that this time, things will be different.
That is largely because they believe the NGA construction, which if it happens would be one of the largest projects in the city's history, would work in tandem with the stadium to shore up the area north of downtown with 3,100 high-paying jobs. In addition, the federal project would be a boost to developer Paul McKee's anemic NorthSide Regeneration project, a big dream that spans part of the NGA footprint but has been stymied by lawsuits and creditors.
"It's a part of town where we want to rise the whole tide," said Don Roe, the city's planning director.
But the city must convince federal government officials that an urban location is the best spot for a defense installation that does its work in secret.
The city's proposal must beat out proposals from three locations outside of the city: Fenton (at the old Chrysler plant), south St. Louis County and an area in Illinois near Scott Air Force Base.
The two St. Louis County sites haven't been considered serious contenders — in fact, St. Louis County Executive Steve Stenger has endorsed the city location. But Illinois is pushing hard to bring the agency to Scott. Officials there are offering to give land near the air base to the federal government at no cost.
An Army Corps of Engineers review of the sites is expected to be released this week.
St. Louis officials acknowledge the review might show the Scott location in a more positive light. But they say other things outside of the review also will be considered by the federal government.
"We want to show that we will connect NGA with the heart of our city," said Mary Ellen Ponder, Slay's chief of staff. "It's also about the social cost, and we think NGA can really boost north St. Louis."
Ponder says St. Louis will make the plea to federal officials that the NGA location is in a "Promise Zone," a federal designation that is supposed to put the city location in front of others vying for federal assistance aimed at tackling poverty. In addition, city officials will emphasize President Barack Obama's executive order encouraging federal investment in urban areas.
"Is there a better place for that than near Pruitt-Igoe?" asked Ponder, noting the proposed NGA site is just north of the notorious failed federal housing project.
Ponder said the city could leverage the NGA to increase density and bring workers to north St. Louis at a time when the city is addressing racial and economic inequality. It would also anchor the area north of downtown, which has largely been filled with crime and poverty.
City officials point to an area in the western part of St. Louis that shows how focused development efforts can spur change.
More than a decade ago, a group of institutions that included Washington University, St. Louis University and the Missouri Botanical Garden created the Cortex Innovation District. Since then, the Central West End has boomed, bringing major retail such as Ikea, Whole Foods and lots of new housing. The project has transformed nearby areas such as the Grove business district, and midtown surrounding St. Louis University. Last month, SSM Health announced it would build a $500 million St. Louis University hospital, further strengthening the area.
"It's about using anchors to connect things and fill in the gaps," said Otis Williams, the head of the city's economic development arm. "Development can't thrive as islands surrounded by struggling neighborhoods."
Williams said he hoped the NGA and the NFL could do the same to the area north of downtown.
Some say the city is focusing too much on its central corridor, which essentially runs from downtown west to Forest Park.
"We have to have a better plan for all of the neighborhoods," said Alderman Antonio French. "The city has been losing population and jobs for many years in north St. Louis and south St. Louis."
City officials say a strong core will lift the whole city.
Still, it remains unclear what will happen if the NGA and NFL projects aren't realized. Area leaders have been working on a "Plan B" for the north riverfront if the NFL stadium doesn't get built. That plan includes residential towers, hotels, shops, a high-tech business incubator, plus wetlands, green space and parks stretching more than a mile.