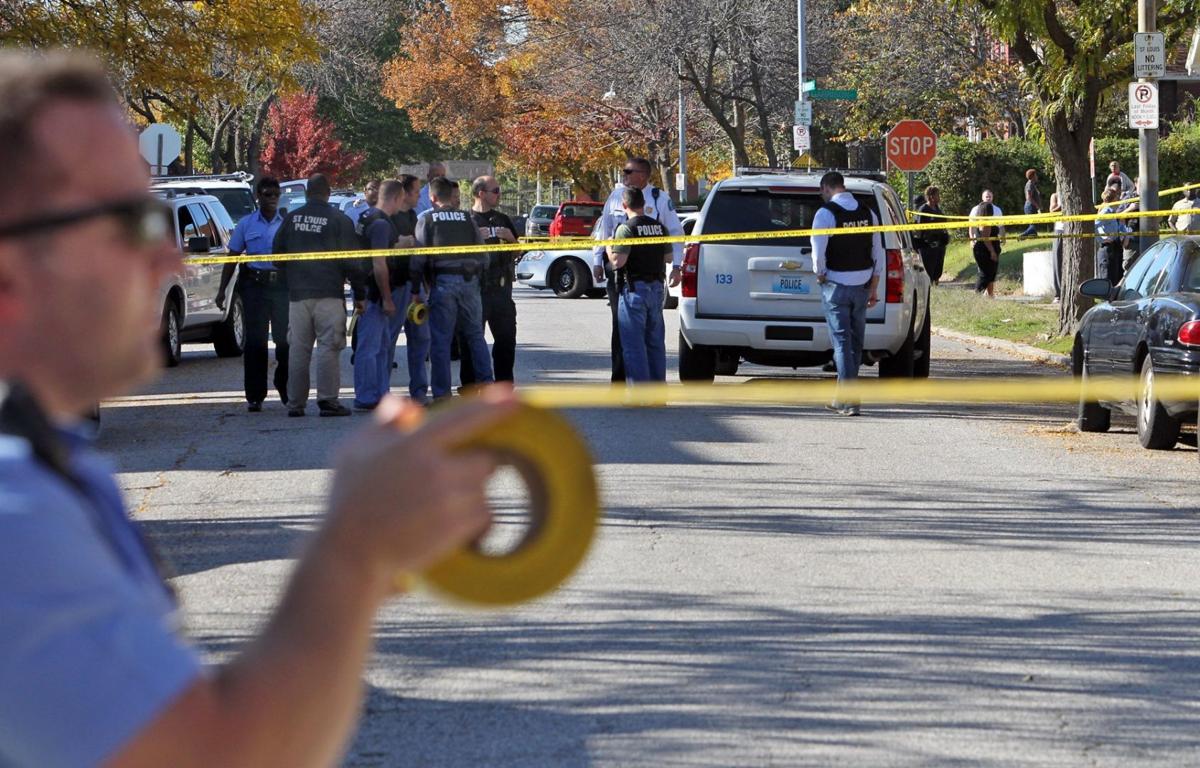 JEFFERSON CITY — A St. Louis lawmaker wants to return control of the city police department to the state of Missouri.
Rep. Chris Carter, D-St. Louis, said in a news release the department lacks oversight and that he was concerned about unfair distribution of resources in north St. Louis, where his 76th House District is located.
Carter has introduced legislation that would place control of the police department in the hands of a state-controlled Board of Police Commissioners, which had been the case prior to a statewide vote in 2012.
"It seems to be a consensus throughout the 76th district, that the St. Louis Police Department is out of control and the Mayor and other leaders in the community have been unable to control them," Carter said in a news release.
One of the backers of the 2012 effort told the Post-Dispatch on Wednesday she was wrong to back local control of the police department.
"I was wrong," said state Sen. Jamilah Nasheed, D-St. Louis. "It's worse now under local control than it was under the Board of Commissioners."
She said she would vote for Carter's legislation if it came up for a vote in the Senate.
The mayor controlled just one seat on the five-member Board of Police Commissioners. Former Mayor Francis Slay argued this made it more difficult to respond quickly to crime trends or direct department spending.
In 2012, nearly 64% of voters statewide approved returning the police department to local control.
Jacob Long, spokesman for Mayor Lyda Krewson, said the mayor hadn't reviewed Carter's bill and said "a strong majority of voters agreed to go to local control" in 2012.
He said the police department has devoted more resources to an area of north St. Louis known as Chief John Hayden's "rectangle," where violent crime rates are persistently high.
"I'd say because of our Chief's continued emphasis on his rectangle where a large amount of crime happens in the city, that we are actually dedicating more police resources to north St. Louis," Long said in a statement.
The first Hayden "rectangle" covered an area roughly bounded by Martin Luther King Jr. Drive, West Florissant Avenue, Goodfellow Boulevard and Vandeventer Avenue. The program has since been expanded.
Asked to assess the chances of Carter's bill becoming law, Nasheed said: "It won't happen overnight. They can start the conversation."
Carter is serving in his first term. His district includes several neighborhoods in northeast St. Louis, including Walnut Park East, Mark Twain, Penrose, Kingsway West and Kingsway East.
Lawmakers return to Jefferson City on Jan. 8 for their annual legislative session.