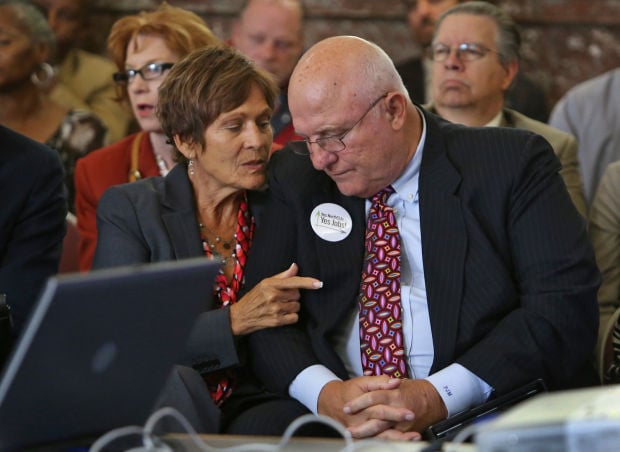 ST. LOUIS  •  The city's Ways and Means committee is expected to consider ballot language on Wednesday for a possible $195 million bond issue to fund infrastructure improvements.  
The aldermanic committee's support is far from certain.  In recent days, some aldermen and residents have voiced concern that the bond issue, which would come in the form of a real estate tax increase, could pump additional millions into developer Paul McKee's NorthSide regeneration project.  
Last year, the city approved a $390 million tax increment financing package for McKee's project, which promises to redevelop a large section of north St. Louis.  The project still hasn't broken ground.  
McKee's project could now benefit from various citywide infrastructure improvements if voters approve up to $195 million in bonds.
The bond issue would be on the November ballot.  
In August, Missouri voters will decide on a statewide sales tax increase that would go to fund transportation projects throughout the state.  The city has issued a wish list for transportation projects ranging from bike paths, sidewalks, but also a $25 million project to construct a 22nd Street interchange that would help connect the region with McKee's project.