ST. LOUIS — City Treasurer Tishaura Jones and Alderman Cara Spencer stuck to basic campaign themes in the first televised debate of their general election mayoral race Tuesday night, agreeing on various issues but displaying some differences as well.
Jones repeatedly cast herself as more experienced than Spencer and as uniquely positioned to make city government more inclusive in its delivery of services and in other decisions.
"We don't have time for leadership that has to learn on the job," said Jones, who has been treasurer since 2012 and before that served four years in the Missouri House. "I'm the only candidate ready to hit the ground running."
Jones said, "You should be able to succeed here regardless of your skin color, who you love, how you worship, your ZIP code or any identity you hold."
Spencer, an alderman for the past six years, said she first ran for office as an outsider and has a record of fighting the political status quo.
"It is time for St. Louis to turn the page on cronyism and political dynasties that have presided over decades of decline and dysfunction," she said.
That was an apparent reference to Jones and her father, Virvus Jones, who held three City Hall posts in the 1980s and 1990s.
Spencer, like Jones, said she was committed to equity across the city in decisions on development incentives and spending the $517 million St. Louis is expected to get from a recently passed federal economic stimulus bill.
The candidates also said they would work to make the city police department more effective in trying to stem St. Louis' violent crime problem.
"We're going to get the basics right, like answering 911 calls" instead of having many handled by recordings, Spencer said.
Jones talked about moving from "an arrest and incarcerate model to a prevention model." She added that she wants to deploy "the right person for the right call," a reference to her support for using mental health and other professionals to handle some calls. Spencer also supports such initiatives.
Each said they would take steps to rebuild trust between police and the community.
One difference that came out in the debate, at the studios of KTVI (Channel 2) and KPLR (Channel 11) in Maryland Heights, concerned the city's medium-security jail, commonly known as the workhouse.
While both Jones and Spencer have supported an ongoing campaign by activists to close the Hall Street facility, they disagreed on how soon that should happen.
Jones pledged to close the workhouse in the first 100 days after taking office next month.
She, like Spencer, decried problems at the newer city jail downtown such as malfunctioning locks that were disclosed following a riot in February that resulted in major damage and some prisoners being transferred to the workhouse.
However, she said, "we can make the repairs to the city jail downtown and close the workhouse at the same time."
Spencer said while she remains committed to shutting down the workhouse, "until we get to the bottom of the real structural issues" impacting both jails, "I don't think it's responsible to say when." 
She said her first priority would be making sure that detainees in city custody and the employees paid to oversee them are safe and healthy.
She said, however, that she believes the workhouse can be closed before the end of this year.
Hayden's future
The two also were asked about the status of police Chief John Hayden, an appointee of current mayor Lyda Krewson's administration.
Spencer said that's not a question she as mayor would answer alone and that "other stakeholders" and the community would be involved.
She added, however, that she knows from talking to some city officers, "particularly officers of color," that Hayden has made great strides "in addressing some of the underlying racism" in the department.
Jones said she would interview Hayden "to see if he is the right person for the job."
She added that "we need to make sure that the chief is a strong person able to hold his officers accountable. There are no sacred cows here. Every position is on the table."
Whoever is elected mayor can't just fire the chief.
Under a state law passed by the Legislature in 2013, police chiefs across Missouri can be removed only for a few specified reasons, such as insubordination, and the Board of Aldermen must agree.
Both candidates said they would work with Circuit Attorney Kimberly Gardner on her reform agenda, with Jones saying that Hayden has been "antagonistic" toward Gardner and that the mayor needs to smooth things over.
Jones also called on the St. Louis Police Officers Association to oust its business manager, Jeff Roorda, whom Jones said has contributed to discord between the police and Gardner.
"If they don't get rid of him, they don't have a seat at my table," Jones said.
Special interests
On another issue, Spencer took Jones to task for "steering a lucrative contract to a campaign donor," an apparent reference to a parking management agreement awarded by the treasurer last year.
Jones, who didn't comment on the contract in the debate, had said previously that the agreement will save the city money and that the company was chosen in a competitive process.
Spencer contrasted Jones' decision on the contract with her own fight at the Board of Aldermen "against the special interests who were trying to privatize our airport." Jones also opposed proposals to lease St. Louis Lambert International Airport to private companies.
The debate was aired by the two TV stations and on radio station KMOX (1120 AM), another co-sponsor. The Post-Dispatch also co-sponsored the debate, which was accessible via stltoday.com.
Candidates were asked questions by three panelists, including Post-Dispatch editor Gilbert Bailon, KMOX reporter Michael Calhoun and Linda Lockhart of the Greater St. Louis Association of Black Journalists and the St. Louis Press Club, which also were co-sponsors. KTVI anchor Jasmine Huda was the moderator. Some questions also were posed through social media.
The televised debate lasted an hour and was followed by about 20 minutes of online-only discussion.
Photos: St. Louis Mayoral Debate between Treasurer Tishaura Jones and Alderman Cara Spencer
St. Louis Mayoral Debate between Treasurer Tishaura Jones and Alderman Cara Spencer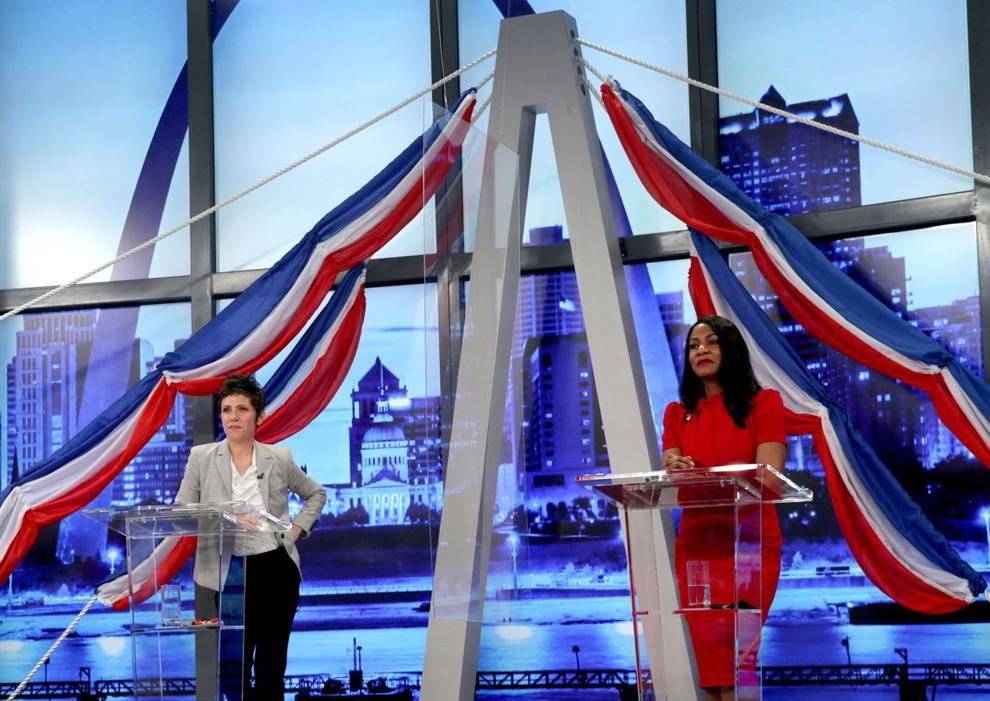 St. Louis Mayoral Debate between Treasurer Tishaura Jones and Alderman Cara Spencer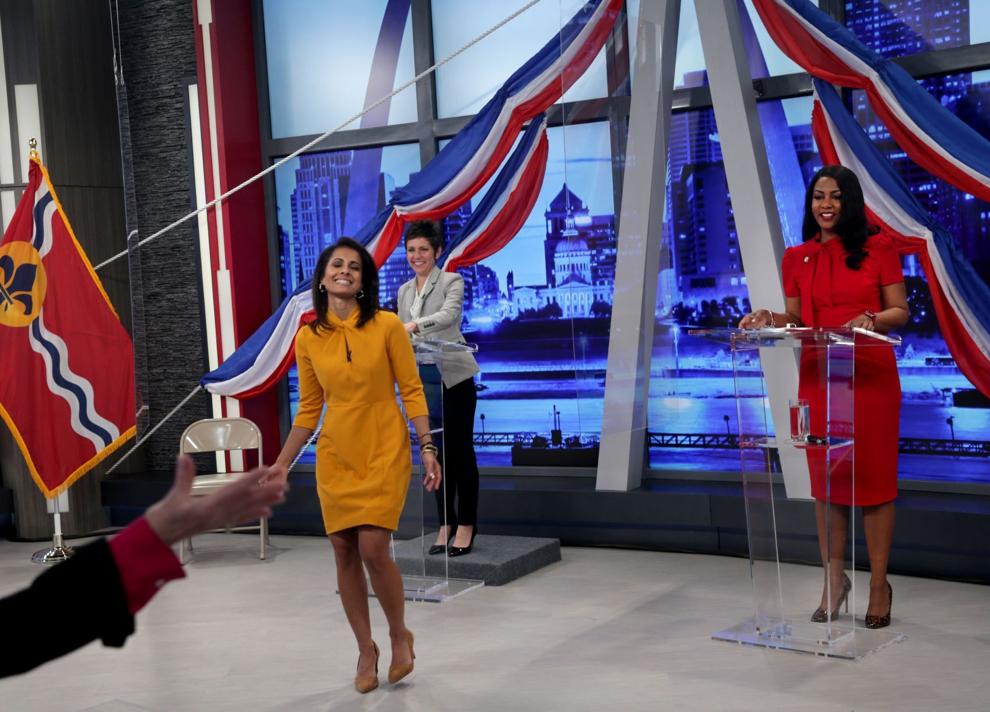 St. Louis Mayoral Debate between Treasurer Tishaura Jones and Alderman Cara Spencer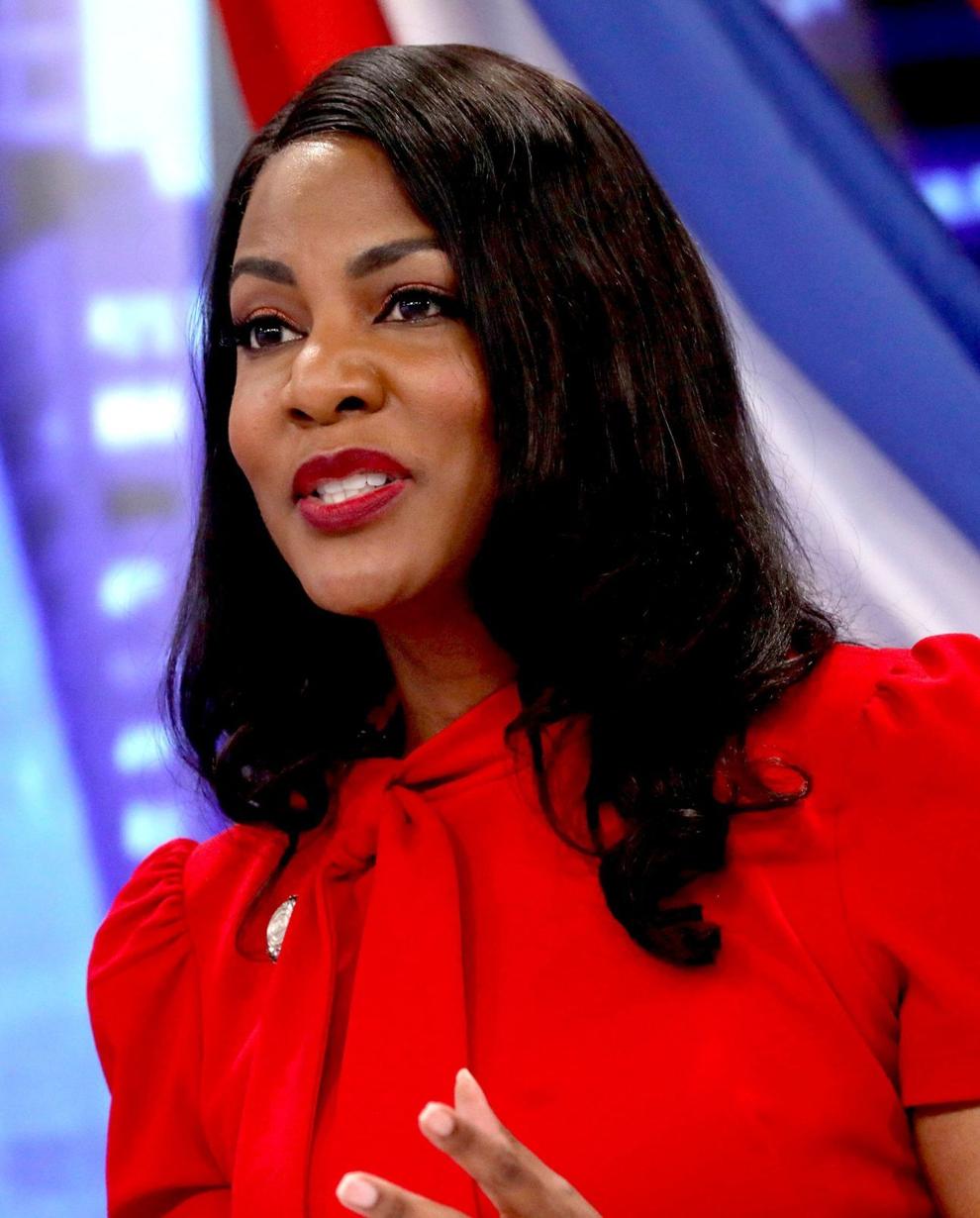 St. Louis Mayoral Debate between Treasurer Tishaura Jones and Alderman Cara Spencer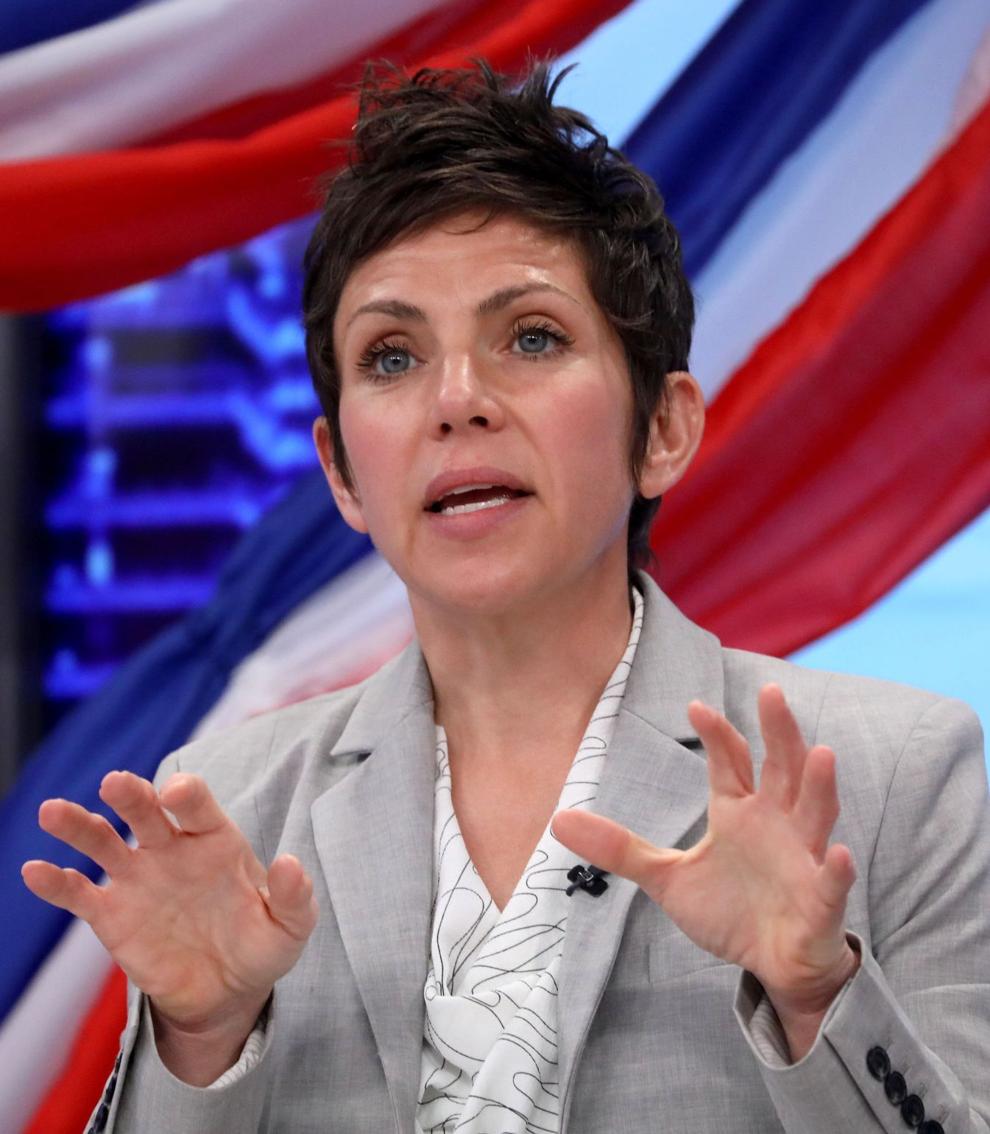 St. Louis Mayoral Debate between Treasurer Tishaura Jones and Alderman Cara Spencer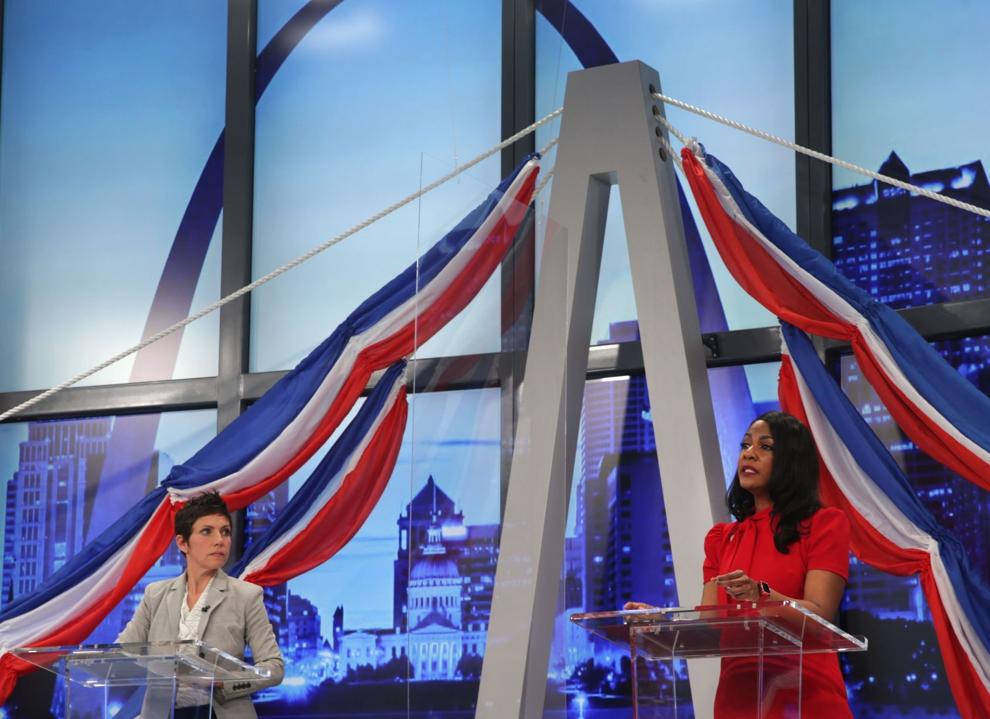 St. Louis Mayoral Debate between Treasurer Tishaura Jones and Alderman Cara Spencer