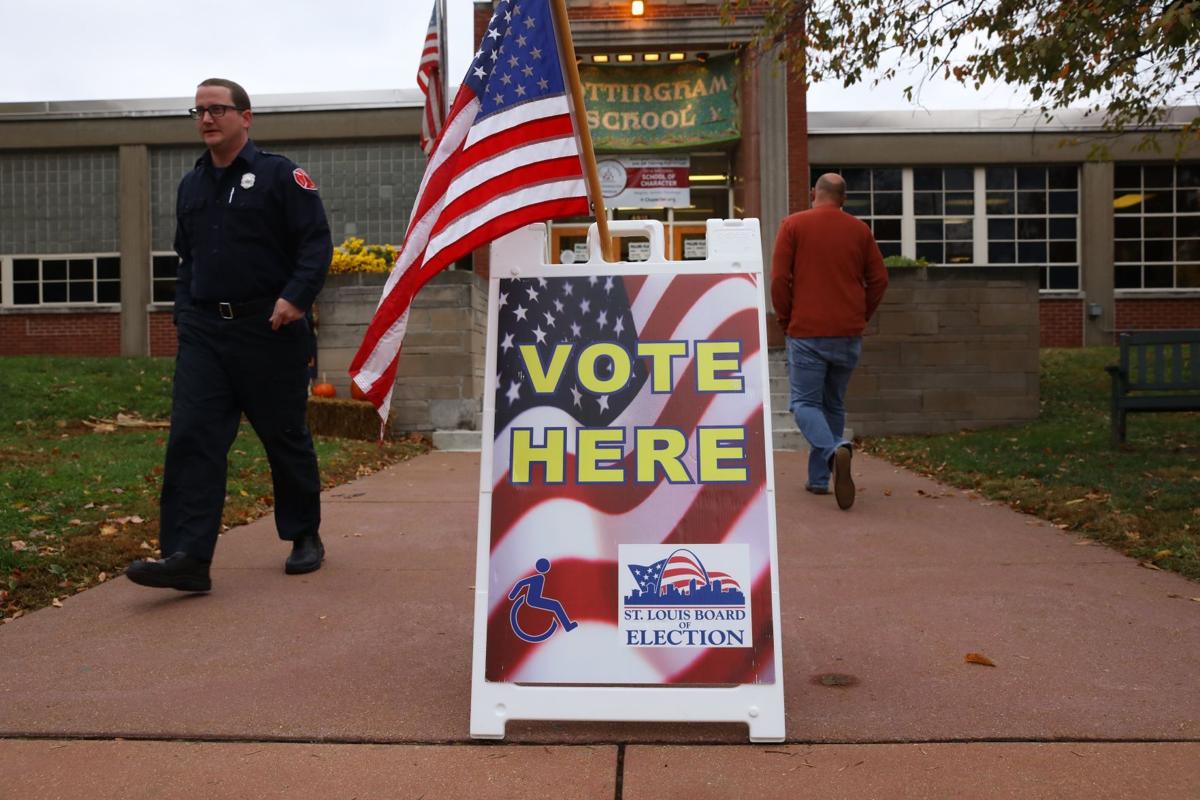 ST. LOUIS — The head of the city's civil service system says a proposal to give a paid day off to workers volunteering to help staff polling places on Election Day would violate the city charter and merit-system rules.
"It is simply impermissible," Personnel Director Richard Frank said in an email to the Post-Dispatch.
Frank was reacting to Aldermanic President Lewis Reed's announcement Thursday that he would introduce a resolution at the Board of Aldermen requesting that Frank devise such a plan for the Nov. 3 election.
Frank said Mayor Lyda Krewson had contacted him about six weeks ago with a similar proposal and that he had told her the same thing.
Reed's resolution cites a "dire need" for poll workers this year and calls for allowing civil service workers to do such tasks either on Election Day or any single day before then.
"By allowing our City employees to assist the Election Day process, we are assisting our democracy and ensuring safe voting for all of our City residents" during the coronavirus pandemic, Reed said.
Under the plan, employees would get their regular city salary plus the stipend paid by the city Election Board to temporary poll workers.
But Frank said that would violate a city charter provision barring civil-service workers from receiving "additional compensation for serving in any other capacity under the city."
Frank also said the charter and civil service rules prohibit employees from acting "as a worker at the polls." Reed's legislative director, Mary Goodman, disputed Frank's interpretation.
She noted that both references are in provisions outlining prohibited partisan political activity on behalf of candidates. "What we're doing in the resolution … is official poll workers and election judges," Goodman said.
Goodman didn't comment on the charter provision regarding pay also cited by Frank.
Reed had planned to introduce his resolution, which has 12 co-sponsors, at Friday's board meeting. Goodman said late Thursday that he and his staff were reviewing how to proceed following Frank's comments.
Frank said his decisions can be appealed to the city's Civil Service Commission.
Gary Stoff, Republican director for the Election Board, said the board believes that it already is on pace to recruit the 1,000 or so workers it wants to cover the city's 100 polling places and serve in other capacities.
But he said "we're always happy to have more." Election officials plan to use about half of the $1 million grant they're getting from a Chicago-based nonprofit to boost pay for poll workers by $100 a person — to $225 and $250.
Before the November 2002 election, Stoff recalled, then-Mayor Francis Slay promoted a similar effort to get city workers to work at the polls that was allowed to proceed. About 200 took part, according to a Post-Dispatch article at the time.
A lawsuit filed shortly before by the Carpenters Union, which represents some city employees, and two aldermen asked a federal judge to rule on whether working at the polls was allowed under the charter provision barring extra pay.
A union official said then that city workers didn't want to violate the charter and if the judge ruled in the city's favor, that would satisfy their concerns. Court records indicate that the issue was sent to a St. Louis circuit judge, who dismissed the case a few weeks after the election.
Get Election 2020 & Politics updates in your inbox!
Keep up on the latest in national and local politics as Election 2020 comes into focus.