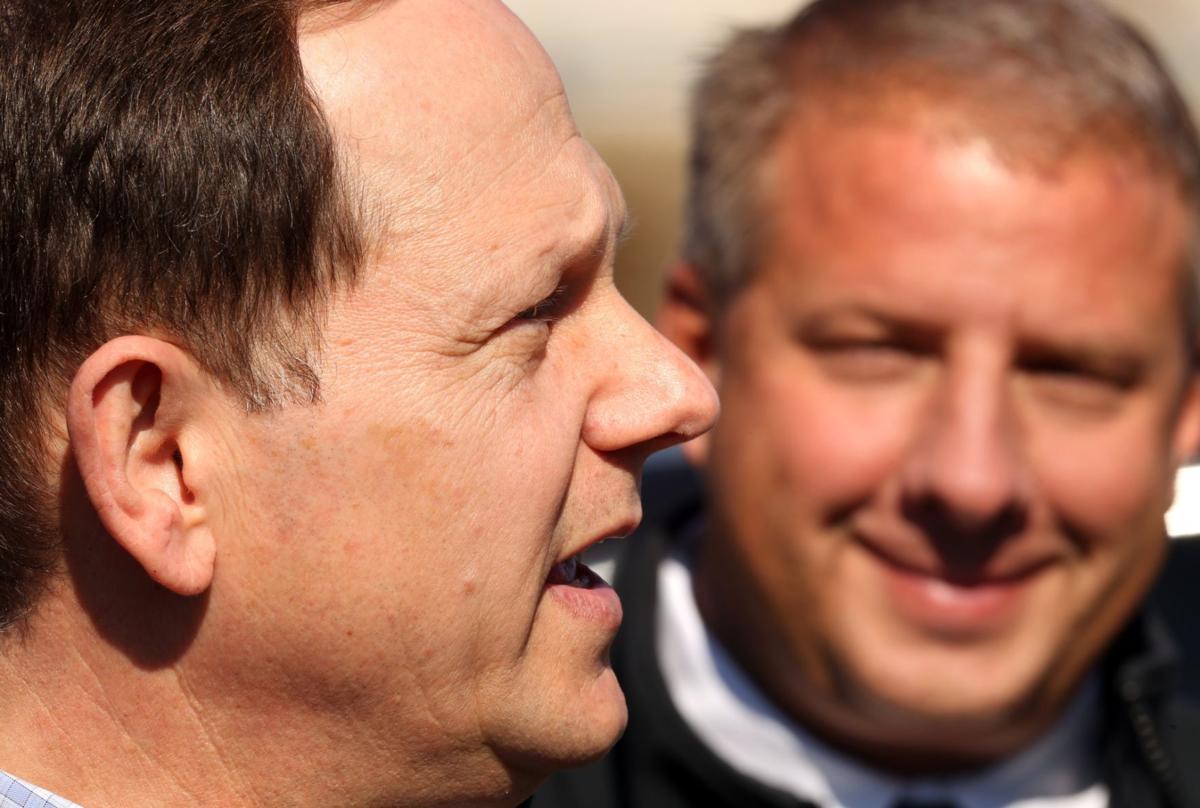 ST. LOUIS • About a month after announcing he would run for mayor, St. Louis Police Chief Sam Dotson has pulled his hat out of the ring.
"After giving this a great deal of thought, I decided I could best serve my city by staying on as chief, and not running for mayor," Dotson said in a statement.
"Crime is the No. 1 issue in our city. To combat it, we need less politics, not more. We need fewer divisions and more collaboration," Dotson's statement said.
Slay, who announced this year he would not run again, called on Dotson to resign his law enforcement post. Some political observers said Slay might fire him as chief. But a state law passed in 2013 prohibits firing a police chief without cause. Supporters of the law said it was intended to protect chiefs from politics.
Slay had long been considered one of Dotson's staunchest supporters, and Dotson was viewed as a protégé of sorts. Before becoming chief, Dotson served as Slay's director of operations for about 20 months while on loan from the police department.
In the statement, Dotson said he had met with Slay recently and that the mayor "urged me to focus on working with him to unite our city around a comprehensive plan to reduce the violence that is so corrosive to our city."
"This morning I told him I would," Dotson said in the statement.
Slay released a statement praising Dotson's decision.
"Setting aside his own ambition for the good of our city demonstrates his strong character," Slay's statement said. "I look forward to working with him to unite our city around an agenda to make all neighborhoods safer."
Perhaps not coincidentally, the Board of Aldermen includes several other major candidates who have declared they want to be mayor: Board President Lewis Reed; and two aldermen, Antonio French, D-21st Ward, and Lyda Krewson, D-28th Ward.
Collector of Revenue Gregory F.X. Daly and Treasurer Tishaura Jones (who was running for re-election to that post Tuesday) have formed exploratory committees for possible runs at the mayor's office.
The filing period for mayoral candidates runs from Nov. 27 through Jan. 6. Dotson said he has not decided who he might endorse for mayor, if anyone.