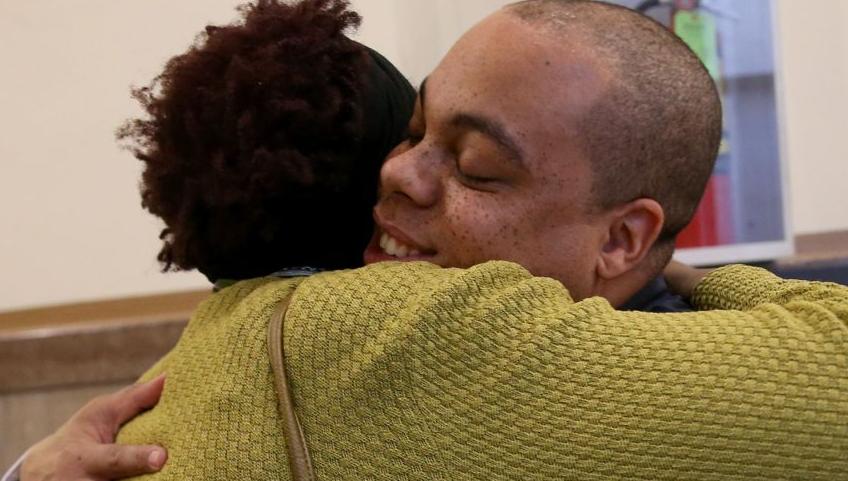 JEFFERSON CITY — The Missouri Democratic Party's State Committee on Saturday elected St. Louis Recorder of Deeds Michael Butler to serve as party chairman through the 2022 general election.
In a news release issued Saturday, he said: "Democrats across this state will continue the work to move Missouri into the future. I am excited to lead the over 1 million Missouri Democrats for the coming years in our journey to improve our State."
Butler succeeds former state Rep. Clem Smith, who had been named interim chairman after then-Chairwoman Jean Peters Baker, who is the Jackson County prosecutor, resigned in July.
In the 2020 election, Butler voiced support for St. Louis' Proposition D, which will require candidates for mayor and other offices to run on a nonpartisan basis. Last year, he opened a bar on Cherokee Street where instead of paying for individual drinks, patrons pay an entrance fee and then may imbibe as much as they want over the next hour.
He was elected chairman by fellow Democrats following two rounds of balloting on Saturday.
Williams and Butler advanced to a runoff, where he defeated Williams, by a vote of 37-31.
Williams was then elected party vice-chair. Cydney Mayfield was reelected party treasurer and Manny Arbaca IV was elected secretary, according to a news release.
Butler will lead the party following a dismal showing in the 2020 election, when all of the Democrats' statewide contenders lost by wide margins.
There were few bright spots elsewhere.
Democrats, confined to a super-minority in the Legislature, had hoped to flip a number of state legislative seats, but ultimately won just one — a Springfield-based House seat. They fended off GOP challengers everywhere else, narrowly winning a number of contests.
Auditor Nicole Galloway, a Democrat, is up for reelection in 2022, should she choose to run.
The only other statewide race that year is for U.S. Senate; incumbent U.S. Sen. Roy Blunt has yet to announce his intentions, and no Democrats have so far emerged to try to flip the GOP seat.
Asked how Democrats would become competitive in Missouri, Williams said Monday she and Butler agreed that "it is going to take more than just one cycle to get us turned around," she said.
She said a lot of the party's path back to competitiveness has to do with "party-building, organizing throughout the state — both in our sort of Democratic strongholds in the cities and then doing better also in the rural counties."