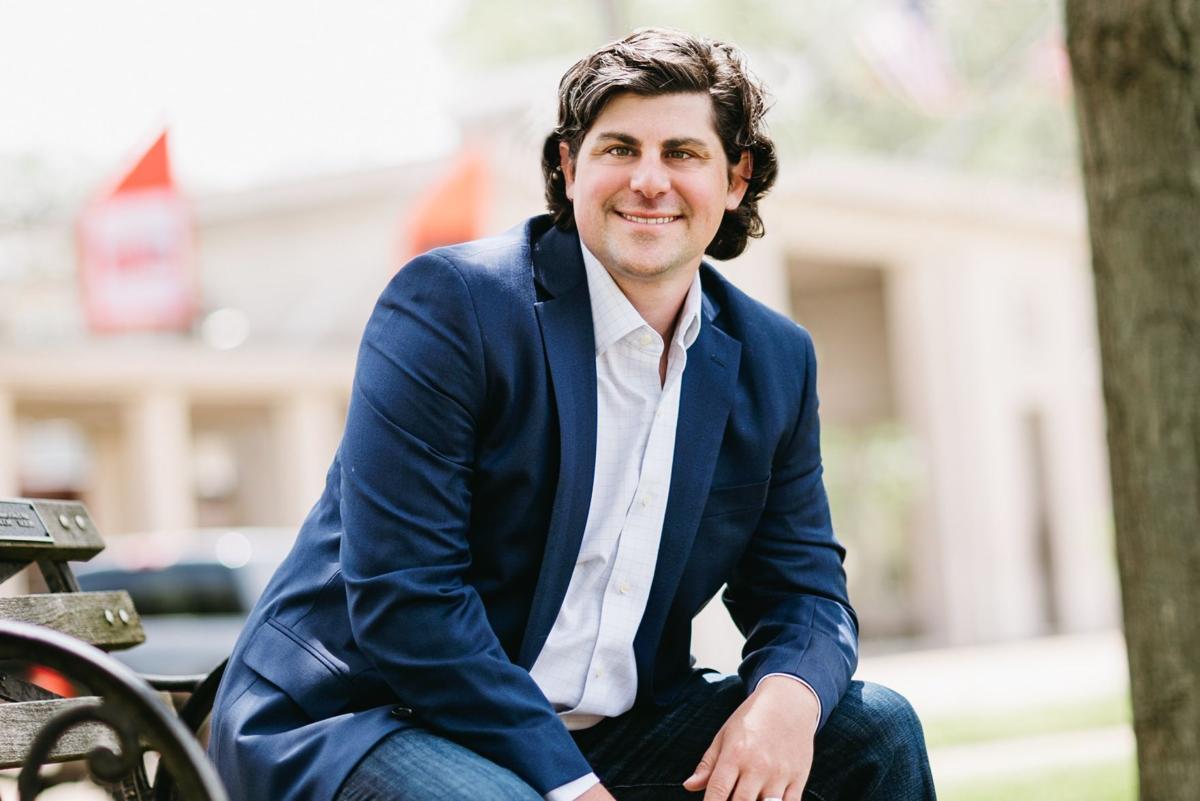 JEFFERSON CITY — A St. Louis County businessman has joined the growing list of candidates competing for Missouri's open U.S. Senate seat in next year's election.
Spencer Toder, 35, was set to become on Tuesday the fifth candidate to announce a campaign for the Democratic nomination to succeed Republican incumbent Roy Blunt, who is not running for reelection.
Toder is CEO of Atrial Innovations, a startup medical device company, and a broker and consultant at Confluence Realty Advisors in St. Louis, according to his LinkedIn profile. He also said he rehabilitates three to five homes a year.
He said he decided to run about five months ago and said he has made connections across the state. Toder said Missourians "deserve so much better" and pointed to the Legislature's recent decision not to fund the Medicaid expansion 53% of voters approved of in August.
"People deserve quality representation that listens to them and does what they want," Toder said.
Part of Toder's strategy relies on fighting a political culture that has gotten "more divisive," he said.
"I want to go back to a time where your neighbors are the people who you talk to regularly and your community isn't just the people you see on Facebook everyday," Toder said.
To be elected in deeply conservative Missouri, any Democrat who wins the party's nomination will have to pump up Democratic turnout in St. Louis, Kansas City and Columbia, while coming close or winning in places like St. Charles, Jefferson and Greene counties.
Another issue for the Democrats is that the GOP's winning margins have widened in many parts of rural Missouri over the last several election cycles.
"We've gotten to a point where I think that Democrats have forgotten how to talk to conservatives," he said.
"They don't want big government, they want to keep more money in their pocket — and they don't want people to tell them that they're stupid because they're Republican," Toder said. "I wouldn't want someone to say that I was voting against my own interests. I would want someone to come to the table and tell me why their ideas represent my values.
"We're all just humans and we all want better lives," Toder said.
Toder grew up in Ladue and said he graduated from Mary Institute and St. Louis Country Day School. He received his bachelor's degree and an MBA from Washington University in 2009, according to his LinkedIn profile.
He lives in Olivette with his wife, Courtney, 19-month-old son, Avery, and their golden retriever, Bogart. He said his parents own a farm in Leslie, Missouri.
Of the Democratic candidates who have announced, only one — former state Sen. Scott Sifton, D-south St. Louis County — has held elected office. The other candidates are Lucas Kunce, a Marine veteran from Jefferson City; Tim Sheperd, a Kansas City activist; and Jewel Kelly, an Air Force veteran who lives outside Festus.
The contest for the Republican nomination has so far attracted two major candidates: former Gov. Eric Greitens and Attorney General Eric Schmitt. But others have said they are considering the GOP race, including four of the state's six Republican members of Congress.
Toder said he was transitioning out of his businesses so he can focus 100% of his time on the campaign. Atrial Innovations, his startup, is "prototyping a device that fills a hole in an infant's heart when they're born with a congenital heart defect," Toder said.
"In general I tend to work more hours and harder than most people," he said. "I plan to spend all of my time going forward fully committed to this."
"We've gotten to a point where I think that Democrats have forgotten how to talk to conservatives. They don't want big government, they want to keep more money in their pocket — and they don't want people to tell them that they're stupid because they're Republican. I wouldn't want someone to say that I was voting against my own interests. I would want someone to come to the table and tell me why their ideas represent my values. We're all just humans and we all want better lives."

— Spencer Toder, Democratic candidate for U.S. Senate