ST. LOUIS • Five local residents have worked for 18 months in near anonymity to craft a future for St. Louis that is unified in government, devoid of geographic barriers, consolidated in policing and equitable from south to north.
They were hand-picked by politicos and executives for their brains, commitment and diversity, and placed on a task force with one mission: Craft a plan to streamline and improve the web of governments in St. Louis and St. Louis County. They have held public forums and listened to thousands of residents.
No vote elected them to their position. And they haven't made a single decision in public.
But the future of St. Louis may rely on their work. The five — an engineer, a lawyer, a doctor, a venture capitalist and a CEO — share a common belief: The region's fragmented government is holding it back. St. Louis has to change.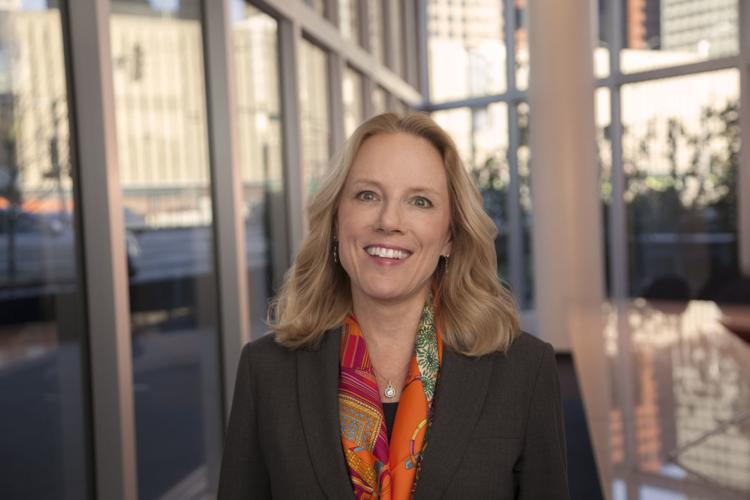 "I know we can do this," said Suzanne Sitherwood, a task force member and chief executive of the publicly traded St. Louis gas company Spire. "I don't think anybody is saying we've got all the answers, but I also know, if we don't come together and start solving fragmentation — and we have a fairly short window of opportunity to do that — we will continue to fall behind."
The measure doesn't touch fire and school districts. And it allows local mayors and councils to remain. New "municipal districts" would replace municipalities from Eureka to Black Jack, and could continue to raise utility and property taxes, operate parks and recreational facilities, collect trash and recycling, and direct building and zoning. But they would lose their authority over roads, courts, police, sales taxes and economic development.
To get the measure on the ballot, Better Together will have to collect more than 160,000 signatures statewide. The nonprofit group vows to spend what it takes to win — perhaps $25 million or more.
The plan is at least five years in the making. It has been supported by dozens of St. Louis elite, from political operatives to CEOs to billionaire financier Rex Sinquefield. But Better Together insists that none have played a larger role in the proposal's creation than the five who sit on the task force.
'When bad things happen'
They analyzed reams of data, hosted town hall meetings, digested hundred-page reports, debated for hours and crafted recommendations that, if passed, would entirely remake St. Louis.
In a series of individual interviews, these five shared with the Post-Dispatch their roots, their hopes, their biases, and also, perhaps most strikingly, how a study group turned into a task force, bent on reorganizing St. Louis.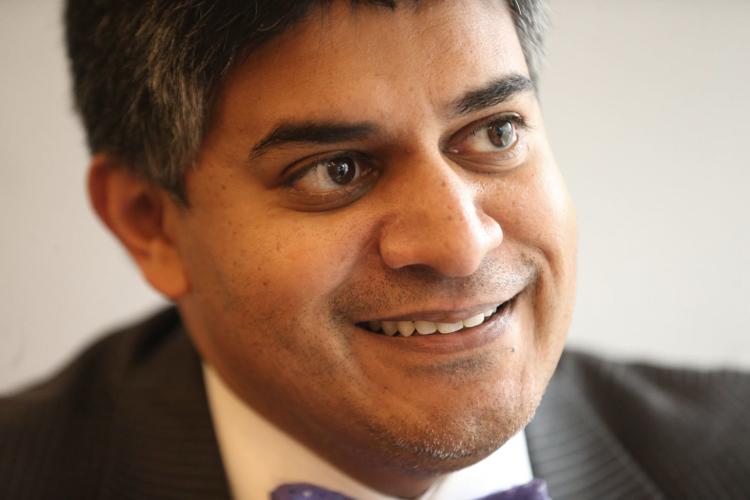 "When good things happen, people rally around the concept of St. Louis," said task force member Arindam Kar, a lawyer at Bryan Cave Leighton Paisner and a south St. Louis County resident. "But when bad things happen, well, that's over there — and I'm over here."
Several things became clear during the interviews.
First, the task force doesn't see this plan as the most extreme. They looked at government models that wiped out municipalities entirely and created a "Unigov." But one message the task force members heard time and again from residents was how much they loved their towns, their neighborhoods.
So the task force jettisoned that idea, and worked to combine governments but keep municipalities.
Second, the task force believes its plan is the first step, not the last. Multiple task force members said they believe schools and fire districts must be thoroughly examined, too.
And they nearly all railed against the idea that anyone unduly influenced their work, or that their conclusion was predestined. The Better Together board did not meddle, task force members insisted. The nonprofit group's staff provided research and answered questions, but did not sway their conclusions. And Sinquefield, the billionaire financier, did not talk to the members about their work, ever, they said.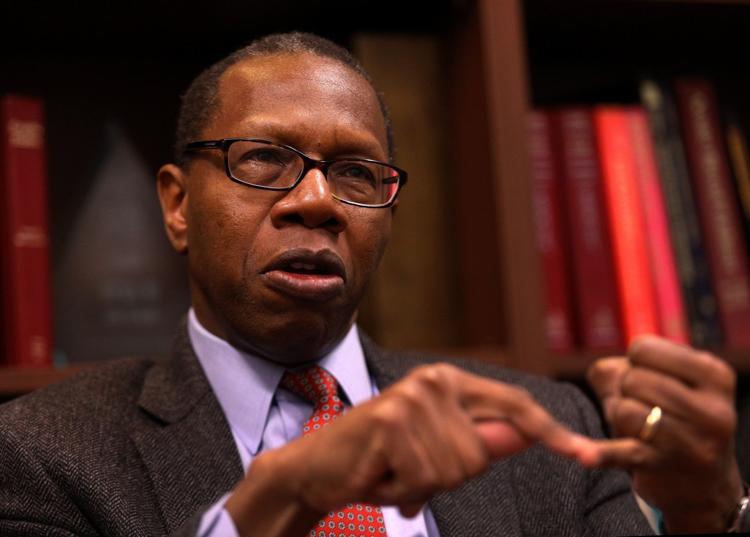 "I've never met him," said task force member and Washington University doctor Will Ross. "He could come up and slap me and I'd have no idea who he is.
"That's a bitter issue with me."
Critics aren't buying the defense. Members of the Municipal League of Metro St. Louis, who have approved an alternative proposal, allege that Better Together hasn't been transparent regarding its plans for reform. In fact, they say, it has been downright sneaky.
"This is not coming from the ground up," said Chesterfield City Council member Barbara McGuinness. "This is another example of the elites telling the rest of us what to do and how to live."
'We continue to shrink'
In May 2014, a founder of Better Together, George "Bert" Walker III, wrote a letter to Ferguson Mayor James Knowles III, reporting on what he described as the organization's first full quarter of operations, and inviting Knowles to be a part of an advisory committee.
In the middle of the letter, Walker paused to state Better Together's mission: to study St. Louis city and county services, compare their performance to peers, and help St. Louisans evaluate proposals to come in the subsequent years.
"Better Together will not offer, advance or advocate for any single plan or proposal," Walker wrote to Knowles. "Rather, we will work to collect information and data, package it and distribute it to the public."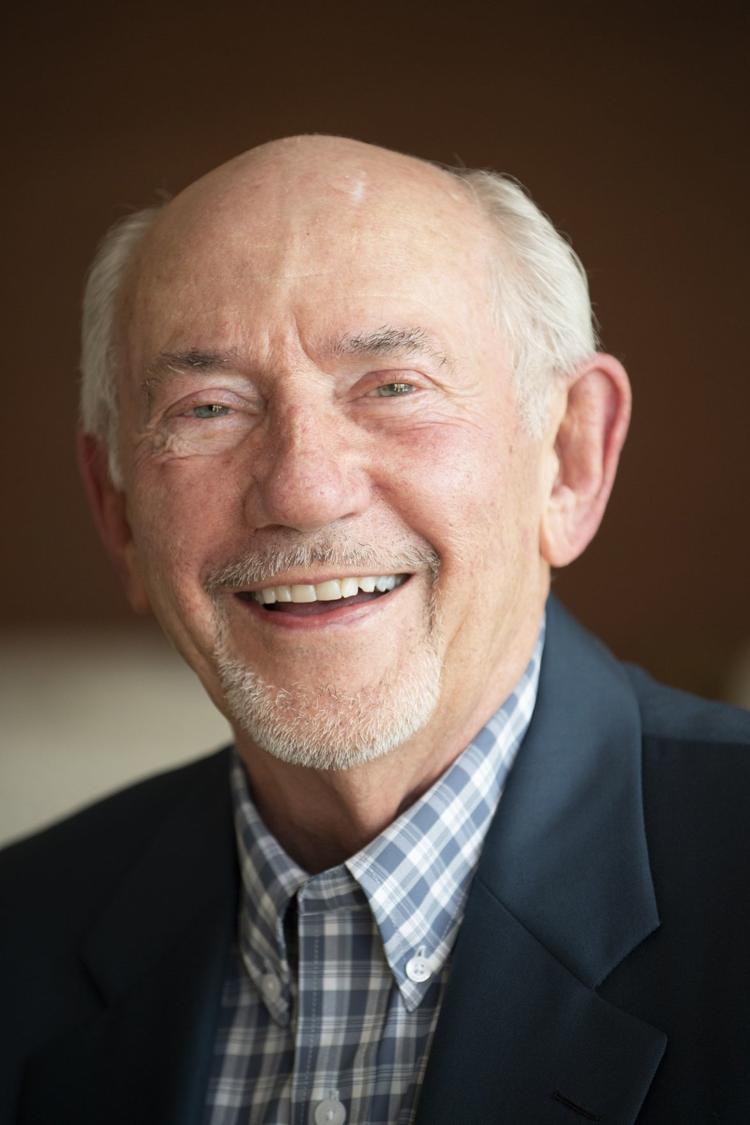 Task force and board member Joe Adorjan said he wouldn't have accepted a position on the board if he didn't think action would result from his work.
"Think about St. Louis' world-class institutions," Adorjan said. "Yet we continue to shrink, lose companies. We can't attract investment. What interested me was the economics."
Adorjan, former president of St. Louis-based Emerson Electric and past chairman of St. Louis University, also didn't think Better Together would lead the effort.
The task force, he said, came out of a frustration that no one else — no mayor, county executive or Municipal League official — answered the call.
Three members of the five met first as a team around the summer of 2017 at the Central West End's Café Osage, Ross said.
Ross, a medical school professor and tireless public health advocate, said he was asked to be on the board by board member and society fundraiser Donna Wilkinson, who sat on the St. Louis Science Center board with Ross. Nancy Rice, Better Together's executive director, asked Ross to join the task force.
Ross met that summer day with Sitherwood, who lives on the same Central West End street as he does, and Kar, who had been recruited by Better Together staff to join the two.
They hashed out the group's hopes and direction, Ross said.
Worried about age and experience, they also added two members: Adorjan, 80, who brought the voice of an experienced businessman, and Van Niel, 34, an African-American engineer at Boeing who moved to St. Louis from the Washington suburbs a decade prior.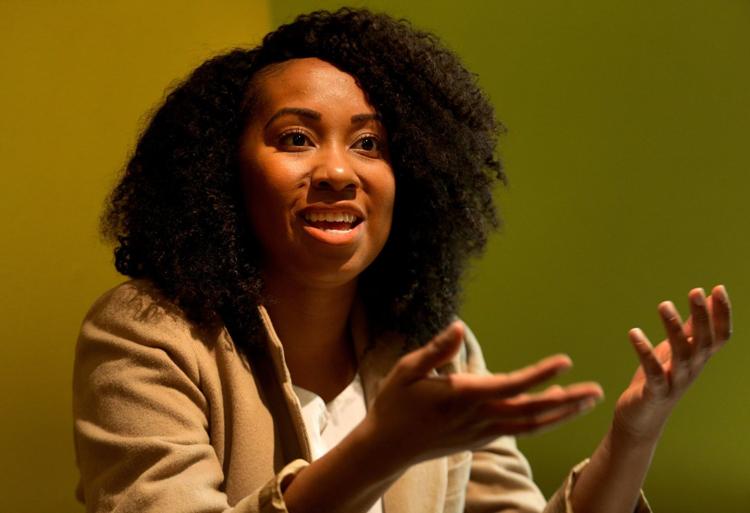 Kar knew Van Niel, who lives in St. Louis city's Gate District, from other organizations, and asked her to join the team.
Sitherwood, who travels extensively for Spire, made few meetings after the first. Van Niel said she, too, struggled to make them in person — she travels almost weekly for Boeing.
But Van Niel extolled the process and project.
The town halls and community input were important to her. She was committed to including opinions and concerns of minorities, especially, so many of whom have been voiceless in similar projects of the past.
Still, she recognized that the outcome may not please the very people she hopes to serve.
"We are not doing this to be fully liked," she said. "We know this is not going to be a popular conversation."