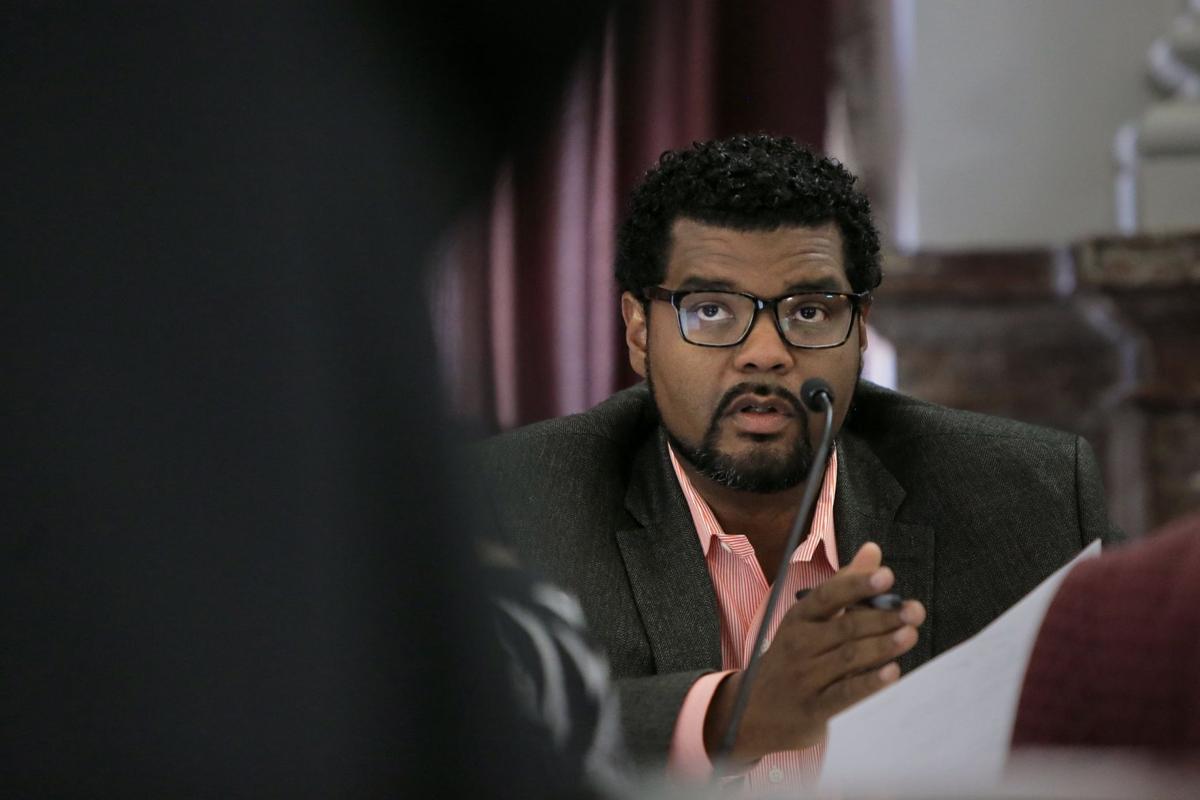 ST. LOUIS • Antonio French, alderman for the city's 21st Ward, entered the mayor's race on Thursday, announcing his candidacy by posting a video on Twitter that was captioned: "I'm in."
French becomes the fourth person to publicly announce a mayoral candidacy since Mayor Francis Slay's surprise announcement in the spring that he would not seek a fifth term.
In 2012, French founded the North Campus, an initiative modeled after New York City's Harlem Children's Zone. The model calls for schools to provide mentoring and after-school tutoring in addition to traditional schooling to low-income children.
Two years later, French gained a national profile in the immediate aftermath of the Ferguson protests for his tweets showing clashes between police and protesters.
His announcement video has several shots of him playing the peacemaker during those clashes interspersed with clips of him appearing on local and national news stations talking about public safety and the shortcoming of the justice system.
French, 38, initially hinted at a mayoral run last month when he began soliciting pledges from donors that he would accept only if he formally entered the race.
"I have been publicly contemplating this for a while, and I have been asking how best can I serve the city," French said. "It's time for me to move to a different office that has more direct control" over how the city is run.
Joining the race is inherently risky for French, a two-term alderman who is serving his eighth year on the board.
"I won't be able to run for my 21st seat while I'm running for mayor, so it's either up or out for me," he said. "But I've chosen to sacrifice this period of my life in the spirit of community service."
The 21st Ward includes portions of the Penrose, College Hill and O'Fallon neighborhoods.
French said the risk of losing his seat at City Hall is worth it.
"Not holding public office is not the end of the world for me," he said. "This was part of my deliberations. How can I serve and have the most impact? It's from the mayor's office."
French said his campaign will be centered on quality of life issues in the city's neighborhoods.
"We've reached a point where people are leaving the city by the dozens," he said. "We need to refocus our efforts not just in the central corridor — downtown to the Central West End — but to all the other neighborhoods where most people live."
French said crime and neighborhood stability, including increasing job opportunities and finding uses for abandoned properties, will go a long way toward improving the quality of life for the average city resident.
But having collected only $3,000 in pledges from a crowdfunding site, and having just $3,000 in his campaign account, French is starting off at a distinct disadvantage compared with other candidates who've raised six-figure sums.
"It's not about having more money" than other candidates, French said. "It's about having enough money.
"I have not raised political money in many years," he said. "I've been focused on raising money for educational programs, but I have name recognition and a large base and a large pool to draw from."
French joins 28th Ward Alderman Lyda Krewson, Aldermanic President Lewis Reed and Police Chief Sam Dotson as the candidates who've publicly announced they're running.
Collector of Revenue Gregory F.X. Daly and Treasurer Tishaura Jones have formed exploratory committees and are considering entering the race.
The filing period for mayoral candidates runs from Nov. 27 through Jan. 6. The primary election will be held on March 7. The general election is set for April 4.