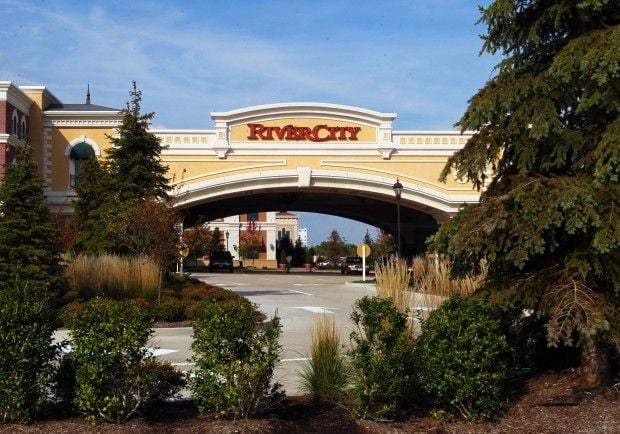 It was late 2006, and crews from Environmental Operations Inc. were preparing the Lemay riverfront for the construction of River City Casino.
The most expensive state financed brownfield cleanup in Missouri history was under way on public land. And no government agency had publicly sought bids for the work, or announced the $16 million tax credit awarded to pay for it.
Competitors were seething.
"How did we miss the bidding of the demolition?" Roger Kent, a project manager from Ahrens Contracting, recalls thinking.
"Why didn't we get a chance to bid at it?" said Arnold Spirtas, owner of Spirtas Wrecking Co.
"Would we have loved to bid that? Yeah," said Michael Zambrana, president and chief executive of Pangea Group.
But Environmental Operations and its owner, Stacy W. Hastie, had a head start, as they almost always do on projects involving the Missouri brownfield redevelopment program. Hired by the casino operator, Pinnacle Entertainment, the firm was consulted on the cleanup from the planning stages.
Public works project at any level of government generally require a full and fair competition. A notice to qualified bidders would be posted in public. A description of the scope of work would be available. Bids would be opened at a public meeting. The lowest and best bid would win. And in almost any publicly financed project, it would be considered a conflict of interest for a single company to design a job, oversee it and actually do it.
But at Lemay, Environmental Operations bid on — and won — the remediation it designed.
The cleanup won the Phoenix Award for excellence in brownfield redevelopment. Port Authority spokeswoman Kathryn Jamboretz points to the hundreds of jobs created and millions of tax dollars generated — "a huge, gleaming $425 million success story."
But it's also a story about how Hastie controls Missouri's large-scale environmental projects. He has dominated cleanups funded with brownfield tax credits — a total of $80 million to clean high-profile sites such as Busch Stadium, the NorthPark business site and River City Casino.
And it's a story about how Hastie came from rural Southern Illinois to position himself as one of the area's most powerful dealmakers, routinely praised for creative and competent work, but also sometimes under fire for breaking the rules.
The good times rolled on into the night last February at Mayor Francis Slay's Mardi Gras ball at City Hall, where the city's political, social and business elite mixed and danced to the blues.
Many wore masks or beads. Hastie, 44, the chief executive of Slay's bash, wore a purple robe and crown.
The image fit. Hastie has fostered close relationships with politicians from both parties. He and his executives have given more than $200,000 to state and local political campaigns in the past five years. That includes more than $50,000 each to Gov. Jay Nixon and County Executive Charlie Dooley, $8,800 to Mayor Francis Slay, all Democrats, and $27,000 to former House Speaker Steve Tilley, a Republican.
Earlier this year, Tilley, of Perryville, supported a $1 million outlay to help redevelop a Mississippi River port on 500 acres that include the Doe Run lead smelter in Herculaneum, a project in which Hastie is a partner — and which would probably require a massive environmental cleanup.
Tilley supported the project even though the site had not been chosen by the local port authority and wasn't on the state's five-year transportation improvement plan. The earmark did not pass the Senate.
Tilley, who resigned in August to become a political consultant, reported a $4,207 in-kind donation in September 2011 from Hastie. Tilley got a ride in a Beechcraft King Air turboprop plane that Hastie said he co-owned.
"He used my plane for a day to go to a fundraising event," Hastie said. "I've had others use my plane."
Hastie is connected and civically involved outside of politics. He was recently elected to the board of St. Anthony's Medical Center. He is co-chairman of the Illumination Gala for Siteman Cancer Center. He has supported the nonprofit Our Little Haven, which helps abused and neglected children.
He and his wife, Carol, bought a 5,300-square-foot home in Frontenac in July for $1.6 million. They also own a $620,000 home in Wildwood and a $250,000 house in Glendale. He drives a white BMW with the license plate SWH.
Hastie was born in the town of Cave-in-Rock, Ill., 160 miles southeast of St. Louis, across the Ohio River from Kentucky.
His father was 17 and his mother 15. His father, Curtis, worked on a farm, quarry and fluorspar mine, all owned by the family. His mother, Rita, toted toddler Stacy to college. The family was not wealthy. Curtis Hastie died of cancer at age 53. Rita Hastie, now 60, is a teacher in the Special School District of St. Louis County and lives in her son's Glendale house.
Hastie attended Murray State University in Kentucky, where he earned a bachelor's in accounting in 1991 and, a year later, a master's in occupational safety and health with an emphasis in industrial hygiene and environmental studies.
His uncle showed him a want ad in the Post-Dispatch: A small company in St. Louis called Environmental Operations Inc. was looking for an industrial hygiene and safety manager.
Just a year on the job, Hastie cut a corner and was charged with a felony. He later pleaded guilty in federal court.
His boss, owner Roger Hopson, had assigned him to manage an asbestos project in Weldon Spring. Hastie didn't have an asbestos worker certification.
Hastie said he thought his credentials, including two college degrees, outweighed this certification.
"I'd written many, many designs on asbestos and lead projects and all kinds of other contaminants," he said. He thought asbestos worker certification was for people who were "basically uneducated beyond high school."
In September 1993, Hastie contacted Don Handy, owner of the American Environmental Training Institute.
"They had a schedule of classes and I needed to get in immediately," Hastie said. "I was asking him to do a special class because he didn't have anything, and he could not accommodate me. And he said, 'You don't really need this, anyway. This is crazy. Here is a certificate.'"
Handy also sold fraudulent certificates to undercover FBI agents posing as contractors. Hastie got caught.
About a year later, Hastie was indicted in U.S. District Court in St. Louis for making a false claim or statement to the U.S. government. He pleaded guilty, served one year of probation and paid $500 in fines.
Handy pleaded guilty to fraud; his institute pleaded guilty to racketeering and surrendered its assets to the government. Interviewed briefly, he said he did not remember Hastie.
Hastie said "certain pressures" in the office had contributed to his committing a crime. Hopson gave him "110 percent support," he said.
The legal problems didn't slow Hastie's rise. In 1998, Hastie bought the firm with partners Nelson Grumney and Mark Carter. By 2002, he had bought out his partners.
Under Hastie, Environmental Operations began to develop its current business model: A one-stop shop for environmental consulting, engineering and remediation. The company wouldn't just plan cleanups, it would manage and perform them. And it would offer insurance to cap the cost of cleanups, giving projects the kind of certainty that investors find attractive.
While other environmental firms might wait for developers to call them, Hastie might be more likely to line up developers for a site he wanted to clean.
"What they are doing is site assembly," said Sarah Coffin, associate professor of public policy at St. Louis University. "You find a site and assemble a project. He's evolving into a developer."
She recalled a community meeting to discuss brownfields in Metro East. Environmental Operations joined, voluntarily, to lend expertise.
"They are not just getting in there and cleaning up the property, and doing the deal, they also understand it is important to have community engagement," she said. "You don't really see that with a lot of environmental firms."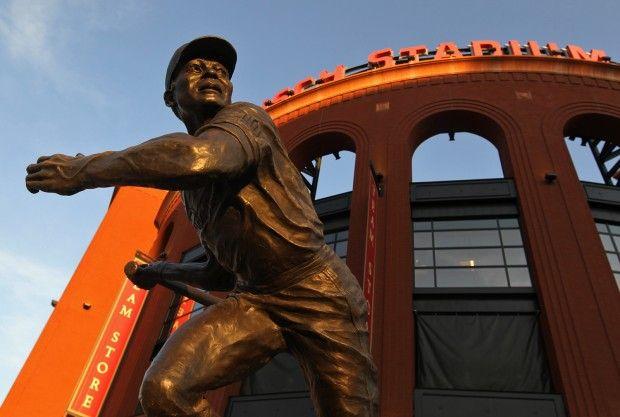 Bob Clark, founder and chief executive of the Overland-based design-build firm Clayco, which was involved in the Busch Stadium and other projects, said Hastie hired creative people who could help developers work around environmental challenges to redevelop a brownfield. "There are a lot of loose cannons in the business, and we found Stacy to be running a very tight ship. In my years of working with him, I never had a project where we had a demolition that didn't go the way it was supposed to. That's a huge feat for someone in that business."
Not everyone has been happy with Environmental Operations. Earlier this year, the company agreed to a $14,000 fine in Illinois for illegal dumping. The company had hauled in hundreds of truckloads of unscreened waste and debris from the demolition of St. Joseph Hospital in Kirkwood to build ramps at American Grain in Cahokia. American Grain also was fined.
And in Hazelwood, developer Paul McKee says the development of the 151-acre Hazelwood Commerce Center is stalled because Environmental Operations failed to clean a former dump on the largely vacant site despite receiving $6.4 million in state tax credits. The developers and BancorpSouth sued Environmental Operations in 2011, complaining that the cleanup left unsafe levels of methane gas in the soil. The suit is pending in federal court.
While the state requires a developer applying for brownfield tax credits to get three bids for remediation, the Hazelwood project is one of several brownfield projects where the state let Environmental Operations work as a consultant, then hire itself.
Before awarding the tax credit for the Hazelwood project in 2005, an incentives coordinator for the Department of Economic Development asked Environmental Operations whether there were any other bids on the Hazelwood project.
Environmental Operations Vice President Matt Robinson said his company was the only one in the area willing to guarantee a maximum price.
In a memo 10 days later, the Department of Economic Development recommended approving the tax credit, explaining that just one bid was sought because "reportedly" only Environmental Operations could guarantee a price. Weeks later, a handwritten note on the memo suggested three bids had been obtained. But it didn't change the outcome.
In the cleanup of the Carondelet Coke site in St. Louis, Hastie told city and state officials in 2009 that he could cap the cost at $6.7 million even though environmental testing was incomplete. After tests found more pollution, he could not get coverage, and the cost to taxpayers ballooned to $12.3 million.
Environmental Operations hired itself for the job. It solicited companies to bid on specific tasks to meet the state requirement for three bids, and then underbid them. Those solicited for some of the most expensive tasks were tiny trucking companies that would have had to subcontract the excavation. No one at any level of government questioned the choices.
After a Post-Dispatch investigation of the Carondelet Coke project earlier this year, Missouri Auditor Tom Schweich criticized the lack of competitive bidding. A spokesman said he would audit the program next year.
Along the way, Hastie made the jump from brownfields expert to downtown real estate mogul.
Environmental Operations was cleaning several properties owned by Pyramid Companies, once one of the most active downtown development companies. Hastie led a group that had invested in at least two more.
When Pyramid collapsed in 2008, and city officials and bankers tried to sort out the wreckage of 11 unfinished projects, Hastie had a seat at the table. He managed a partnership that wound up buying three former Pyramid properties out of foreclosure: the Curlee Building on Washington Avenue, River Roads in Jennings and the One City Centre office tower and St. Louis Centre mall downtown.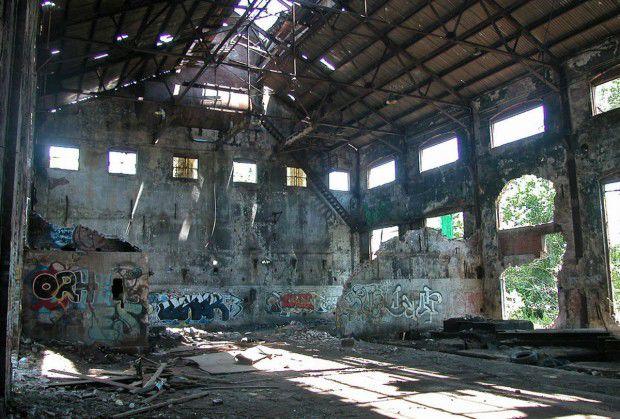 The other firms that took over Pyramid properties all had big-project development experience. Hastie didn't. But Steve Stogel, a veteran developer, noted that Hastie hired several people who did.
"He surrounded himself with the best team, really good advisers, and Stacy listens well," Stogel said. "He went about it in a smart way."
And it worked out for him. The Curlee Building is mostly leased up. One City Centre, renamed 600 Washington, with the help of city incentives to fund a $29 million facelift, has attracted several big tenants.
"We did really good work together on that," said lawyer Paul Macon, co-chairman of the real estate practice area at Thomson Coburn LLP. "The city has been a real beneficiary of having two nicely cleaned up, well positioned properties. … But for Stacy and that investment group, that wouldn't have happened."
Hastie played a more controversial role in unwinding another piece of Pyramid when he bought the long-empty Arcade Building from Bank of America and then immediately sold it to the city's Land Clearance for Redevelopment Authority.
The deal was designed to prevent the big downtown building from being sold at a foreclosure auction — and potentially being bought by speculators — and Hastie said he made no money on it. But the deal exposed Hastie's close ties to the same officials who sometimes hire him.
Another investor, developer Keith Barket, cried foul, saying the arrangement cut him out of a $500,000 loan he had made to Pyramid on the building. In July, Barket sued the city, the bank and Hastie. The suit is pending. Hastie said Barket's accusations were "absolutely false."
Although the St. Louis County Port Authority owned the Lemay site, it turned over responsibility for bidding out the cleanup to Pinnacle Entertainment. Working as a consultant for Pinnacle, Environmental Operations oversaw environmental testing of the site, and designed a cleanup that it said it could do for $16 million.
Working from a list of environmental contractors approved to work for St. Louis County, "Pinnacle went through our … list of our contractors and picked out three," said Jamboretz, the port authority spokeswoman.
Spreadsheets on file with the state and county suggest Pinnacle approached two firms for bids to compete with Environmental Operations.
Hastie insisted his company did not pick the firms. A fax cover sheet dated April 14, 2006, with one of the bid spreadsheets indicates it was sent to Pinnacle project manager Marty Thomas, who last year became a vice president with Environmental Operations. Thomas declined to comment.
Jack Godfrey, executive vice president of Las Vegas-based Pinnacle, said the process of soliciting and evaluating bids was "completely aboveboard," but Pinnacle refused to share records on the bid process with a reporter, saying that as a private company it was not subject to the state's open-record laws.
"The lowest and best bidder would have been selected, and they did a wonderful job," he said.
According to the spreadsheets, one bid was from Crystal Environmental, a small firm in downtown St. Louis that could perform asbestos removal and demolition but had no ability to dig, haul and spread the tens of thousands of tons of earth that the job required. It would have had to subcontract all that work to another company.
"I don't know how we got the bid," said Todd Janson, a former salesman for Crystal. The company was new to St. Louis, and "was trying to do anything we could."
Crystal bid $30 million. The firm, which was started in November 2005, went out of business in April 2007. But Crystal was competitive compared with MACTEC Inc., of Atlanta, which is recorded as submitting a bid of $69 million to $74 million.
The MACTEC quote was more than four times that submitted by Environmental Operations. In addition, for the task of removing two ponds, MACTEC's quote was more than $22 million, compared with Environmental Operations' bid of $100,000 for the same task.
Records suggest the Department of Economic Development knew the ponds were not contaminated. The state file included a question from the department: If they weren't contaminated, why were they included in a taxpayer-funded brownfield cleanup?
But no one at any level seemed to question the disparity. Records show Environmental Operations later got a permit to pump the ponds into Metropolitan St. Louis Sewer District for $19,000.
Asked to explain MACTEC's bid, London-based AMEC, which now owns MACTEC, at first said the company had no record of making it. The firm said a bid proposal would have involved multiple employees and executives, and generated files that were numbered and tracked. The company said it had no such records.
But Hastie pulled a name out of his own files. Through a spokesman, he said the bid came from C. Matt Foster from a MACTEC office in Oak Ridge, Tenn.
Foster, who now works for another company, told a reporter he vaguely remembered the project, but not the details.
AMEC insisted that what the company provided was not a bid.
"After a thorough internal review, we found that a preliminary engineering estimate was submitted," said company spokeswoman Lauren Gallagher. "To be clear, a preliminary engineering estimate is not an official bid. The company has found no record of an official bid."
A spokesman for the Department of Economic Development said the estimate would be acceptable as long as the remediation work was detailed.
Today, Hastie continues working behind the scenes on the Jefferson County Doe Run port project. Development is very likely on the site, his spokesman said, but there's been no move to obtain tax credits — at least not yet.
Tim Logan and Virginia Young of the Post-Dispatch contributed to this report.