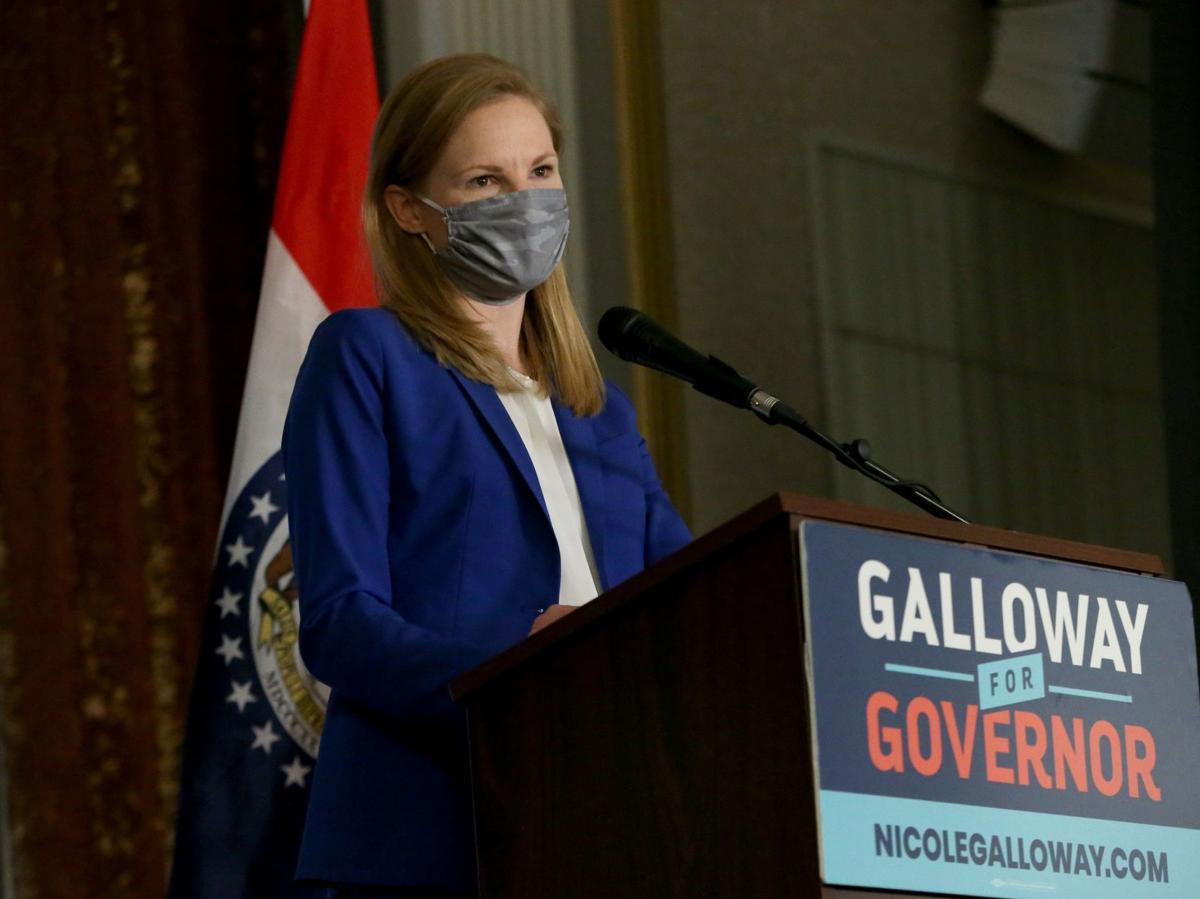 JEFFERSON CITY — Republican Secretary of State Jay Ashcroft has closed an investigation into Democratic Auditor Nicole Galloway over a GOP group's allegations of campaign finance violations.
In a letter obtained by the Post-Dispatch Thursday, Ashcroft said he found no probable cause that the auditor used public funds to support her candidacy for governor.
Galloway lost to Republican Gov. Mike Parson by 17 percentage points on Nov. 3.
Galloway's office had called the complaint a "political stunt" designed to raise unfounded ethical concerns in the weeks heading toward the election. On Thursday, she said she was pleased with the decision.
"Since this review began last month, my office has complied with inquiries from the Secretary of State's Office. As I said from the start, no laws were broken," Galloway said.
The complaint was filed Sept. 9 by Liberty Alliance, which supports GOP causes.
The complaint said an opinion piece by Galloway that ran in the Post-Dispatch last year focusing on a restrictive state abortion law was submitted to the newspaper by one of her state-paid press aides, violating state law barring the use of taxpayer dollars for campaign purposes.
The auditor's office said there is no law prohibiting her, as an elected statewide officeholder, from speaking on any variety of topics. A spokesman for her campaign earlier called the premise of the complaint "absurd" and "frivolous."
In the Nov. 5 letter notifying Galloway of his decision to terminate the investigation, Ashcroft said his office could have ended the probe earlier if Galloway had provided emails from her office in a timely manner.
Liberty Alliance spokesman Chris Vas said it was pleased that Ashcroft launched the investigation, which in turn led to a court filing by Galloway.
"It is unfortunate, but not unsurprising that Auditor Galloway chose to resist the investigation and even forced Secretary Ashcroft to subpoena her office. We will launch a full investigation into Galloway and her office to determine exactly how many taxpayer dollars were wasted by frivolously filing lawsuits against Secretary Ashcroft's lawful investigation," Vas said.
In 2018, Ashcroft launched a similar investigation into Josh Hawley after a Democratic group alleged Hawley, then serving as attorney general, may have used public resources to boost his successful campaign for U.S. Senate.
Ashcroft, a Republican, later said he was stymied in his attempt to uncover information because he didn't have the ability to subpoena records. In response, the Legislature approved a change in law giving the secretary of state the power to force the turnover of documents.