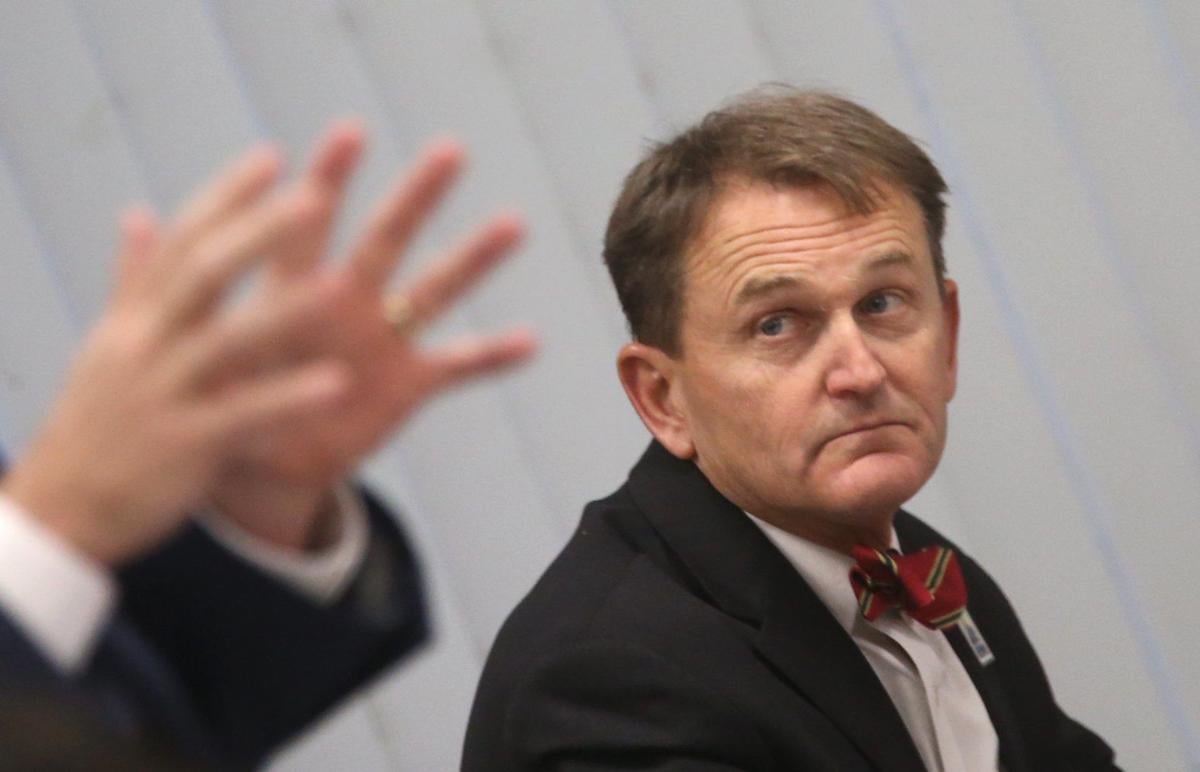 JEFFERSON CITY — Two top state officials, including the controversial health director who led Missouri's response to the pandemic, have stepped down amid a Cabinet-level shake-up in Gov. Mike Parson's administration.
Parson's office on Tuesday confirmed the resignations of Dr. Randall Williams, director of the Department of Health and Senior Services, and Drew Erdmann, chief operating officer.
Both were hired by former Gov. Eric Greitens in 2017, but have stayed aboard under Parson's tenure.
Parson appointed his deputy chief of staff, Robert Knodell, as acting director of DHSS effective immediately.
Knodell, who doesn't have a public health or medical background, has served under Parson since the governor took over in 2018.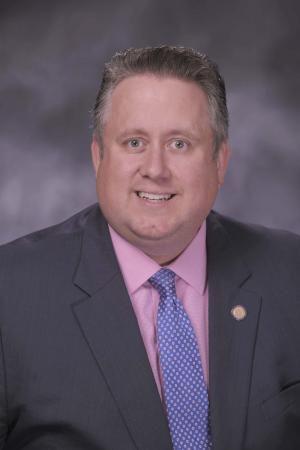 "As deputy chief of staff, Robert brings valuable knowledge and leadership experience to our team and the entire state of Missouri," Parson said in a statement Tuesday.
Parson accepted a letter of resignation from Williams earlier Tuesday.
"Dr. Williams has been a huge asset to Missouri, especially this past year in dealing with COVID-19. We greatly appreciate all the work he has done for the people of our state and wish him the best in his future endeavors," Parson said.
Williams has been a lightning rod since moving to Missouri from a similar post in North Carolina.
Lawmakers criticized him over the rocky rollout of the state's medical marijuana program. Williams also has sparred with lawmakers over funding for a program that helps get stroke and heart attack patients to the most appropriate facility in the shortest amount of time.
He also angered some members of a House budget panel after he refused to release information about an outbreak of the tick-borne Bourbon virus.
In 2019, during a hearing on the state's push to shut down Planned Parenthood, it was disclosed that officials within Williams' agency had tracked some patients' menstrual cycles to find examples of failed abortion procedures.
In March 2020, amid those controversies, a Parson spokeswoman said the governor had "full confidence in Dr. Williams' leadership."
But, earlier this year, rather than putting Williams in charge of the state's COVID-19 vaccine program, Parson chose Knodell to oversee the distribution plan.
Democratic House Minority Leader Crystal Quade of Springfield cheered his departure.
"During his tenure at the Department of Health and Senior Services, Director Williams unethically tracked the menstrual cycles of Missouri women without their knowledge or consent, bungled the implementation of legalized medical marijuana, led the state's failed response to COVID-19 and routinely refused to answer basic questions from lawmakers. Through it all he somehow managed to keep his job," Quade said.
Yamelsie Rodríguez, president and CEO, Reproductive Health Services of Planned Parenthood of the St. Louis Region, also weighed in on Williams' departure.
"We're disappointed it took this long, but we feel vindicated for every Missourian whose life was made harder because of Williams' failure as a public health leader," Rodriguez said.
Williams earned $147,000 in 2020.
Knodell's appointment drew the ire of Rep. LaDonna Appelbaum, D-St. Louis, who is the ranking member of the House Health and Mental Health Committee.
"Missourians deserve a DHSS director with experience in public health who will use the authority of the office to help the people of this state, instead of boosting his political profile. That would be a welcome departure from what we've had the past four years," Appelbaum said.
St. Louis health officials had no direct comment on Williams' departure.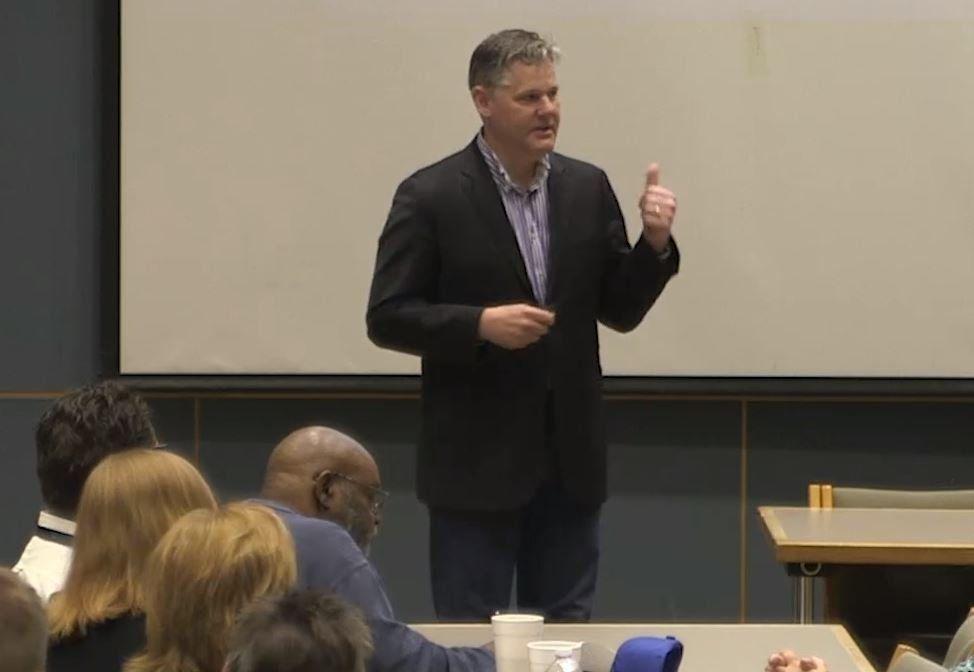 "The St. Louis Metropolitan Pandemic Task Force will continue to work with the State of Missouri to help protect the community from COVID-19 through vaccinations and public health mitigation strategies," the task force said in a statement.
Erdmann's post has been controversial since Greitens announced a plan to have a COO, rather than oversee government operations himself.
Erdmann, of St. Louis, was a partner at McKinsey & Co., a global management consulting firm for governments. He was earning $125,000 annually.
Annika Merrilees of the Post-Dispatch contributed to this report