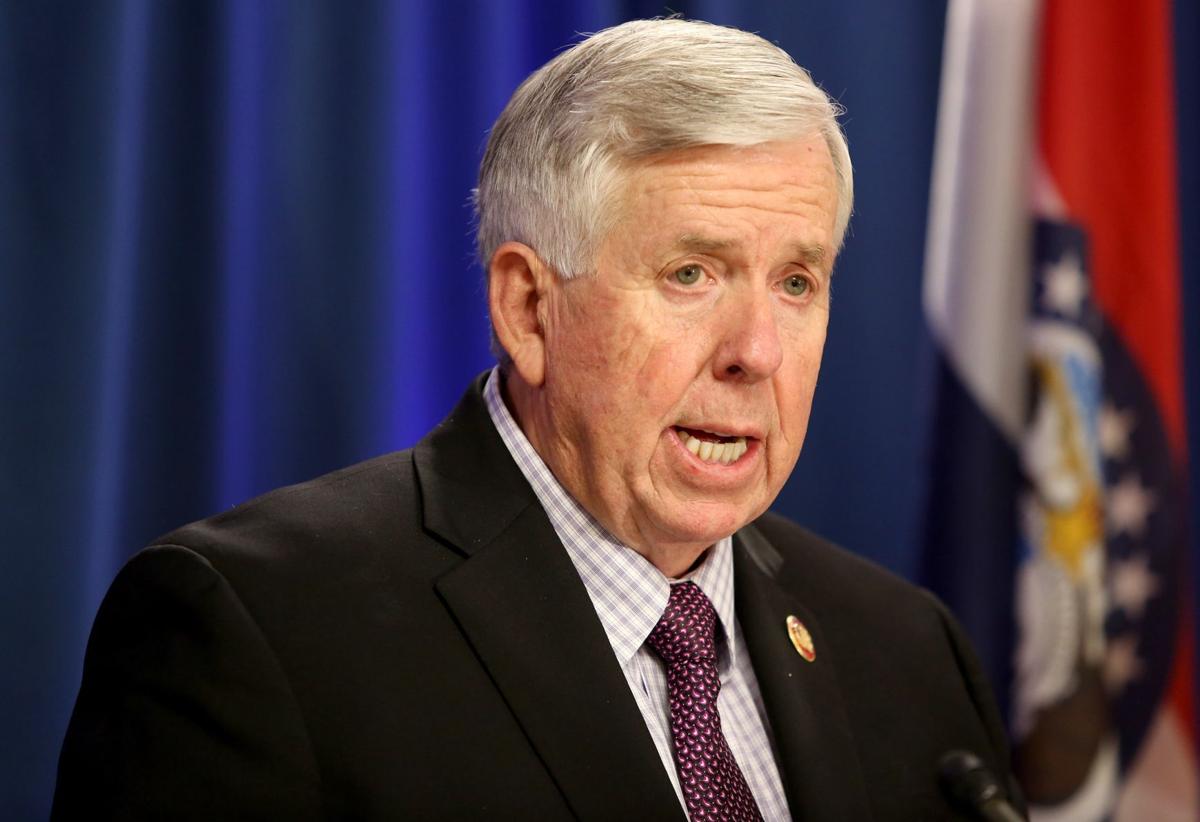 JEFFERSON CITY — A union representing state workers said in a letter to Gov. Mike Parson on Wednesday that his order last month forcing state workers back to offices was "dangerous" and urged him to make more accommodations for returning employees.
Natashia Pickens, president of Local 6355 of the Communications Workers of America, said COVID-19 was still "raging" across the state and that Parson's office had not taken into account health or child care concerns before issuing the directive.
"Your plan to force state workers back into the office without priority vaccine status, knowledge of their health concerns or time to make child care arrangements is not only unfair but it is dangerous," Pickens wrote.
The union asked that Parson, a Republican, reconsider his mandate or consider the union's demands, including: that employees receive paid time off to get a COVID-19 vaccine; that the state work with the union on safety protocols; that the state provide personal protective equipment to employees; that no employee be disciplined or lose pay if they take time off due to COVID-19 infection; and that the state set up a process so that workers who have "family and child care responsibilities" may request a delayed return.
Thirty-one Democratic members of the Missouri House signed onto the letter.
A spokeswoman for Parson did not respond to a request for comment.
"With COVID-19 vaccines now readily available across the state and virus activity at its lowest levels since early days of the pandemic, we are confident that it is safe to return to pre-COVID-19 work settings and schedules," Parson said in a statement on May 5, when he issued the order.
Employees were directed to return by May 17.
The expired agreements were no longer in effect while successor contracts were pending, a practice that ran contrary to collective bargaining norms established by the National Labor Relations Board.
Beetem said the state must abide by the unions' expired contracts until a new agreement is reached, and ordered the state to begin processing grievances workers had filed over the last three years.
Local 6355 represents about 6,000 workers in the Department of Social Services, the Department of Health and Senior Services and the Office of Administration, according to the union.