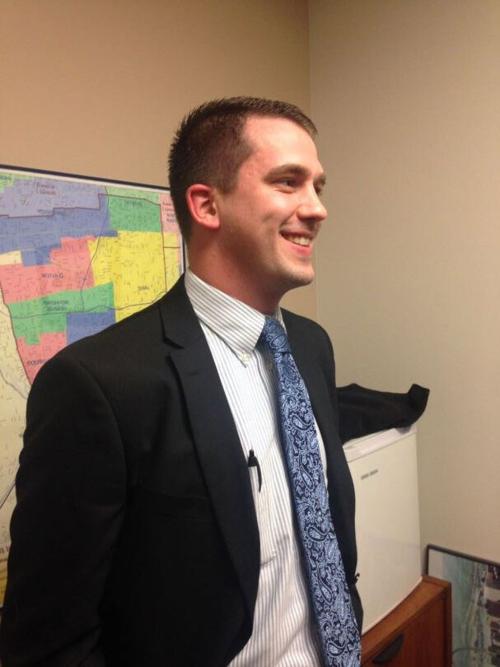 CLAYTON    •    Former State Sen. Rita Days has been removed from her post as director of the St. Louis County Board of Elections.
The Board of Election Commissioners - which ousted Days in a unanimous vote Tuesday afternoon - tapped Eric Fey to oversee voting in the state's most populous county.
Fey, the legislative aide to St. Louis County Council Chair Pat Dolan, brings prior experience as an election board employee to the job.
He has also served as a foreign election observer     
A Democrat, Days has overseen county elections since her appointment by the  commission in 2011. 
Her annual salary was $118,539. 
The commission consists of four gubernatorial appointments, two Republicans and two Democrats.
The party holding the governor's office chooses the paid election director.   
Days' tenure was marred by a shortage of paper ballots in the November, 2014 general election, faulty electronic balloting equipment and lengthy delays in reporting election results.
Days also landed in the center of a discredited national story last October when she incorrectly told USA Today and Huffington Post that 3,287 Ferguson residents had registered to vote in the months following the summer unrest in their community.
The actual number of registrations, which was closer to a figure she'd provided earlier to the Post-Dispatch, was 128.
Days attributed the discrepancy to election officials consulting an incorrect state database.  
County Executive Steve Stenger, who promised prior to taking office earlier this month that his administration would look into problems plaguing county elections, denied "engineering" Day's departure.
"This was something done completely independent of anything I'm doing in county government," Stenger told reporters following the Tuesday evening county council meeting. 
Elected in 2002, Days served two terms in the state legislature. She was succeeded by state Sen. Maria Chappelle-Nadal, a Democrat from University City. 
At a Jefferson City news conference Tuesday, Chappelle-Nadal said she was "obviously dismayed" by Days ousting, calling it "political payback" from Stenger's camp.
"This is another example of how the institution of prejudice and bias is failing a community that needs to be heard and needs to be treated equally," she said.
Fey, a white male, pledged to work on behalf of all county residents.
"I can't change the color of my skin" he told reporters. "But I can promise all voters in St. Louis County they will all have equal access to voting."