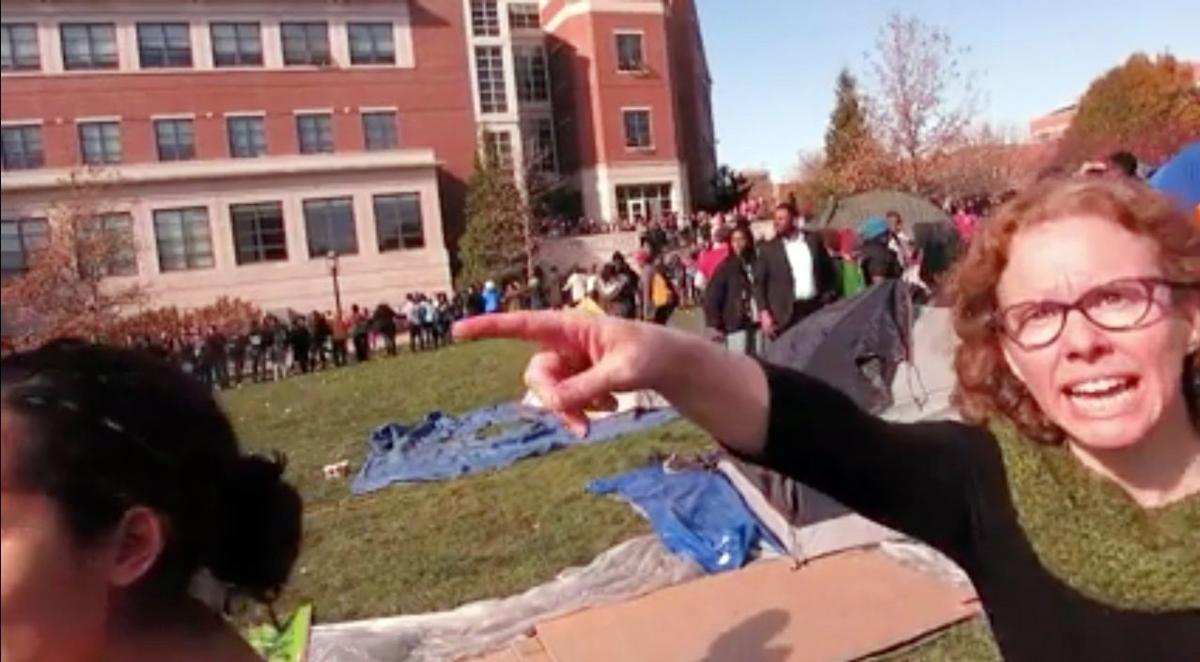 JEFFERSON CITY • In 1991, a young Eric Greitens wrote an essay to the Post-Dispatch. The senior at Parkway North High School was participating in a writing contest with the prompt "What the First Amendment Means to Me."
The future Missouri governor said that while leaders since the country's founding had "nourished" the First Amendment, recent events had "begun to erode the liberties which are the basis for freedom of thought."
As one example, Greitens pointed to the U.S. Supreme Court decision in the 1988 Hazelwood vs. Kuhlmeier case, which allowed school administrators to censor student publications.
"I am specifically concerned about the erosion of student rights protected under the First Amendment," Greitens wrote. "We need courage and wisdom to stand against the mounting silence and reignite the freedom of expression."
Dred Scott may have sparked the most famous of the U.S. Supreme Court decisions involving a St. Louis-area case, but there are several landmar…
A quarter century later, Greitens, a Republican, may get the chance to help reverse the direction he said the country was heading. The Missouri House on Wednesday gave first-round approval to legislation that would largely shield student journalists from censorship by their schools.
The Cronkite New Voices Act, this year sponsored by Rep. Kevin Corlew, R-Kansas City, states that "material in school-sponsored media shall not be suppressed solely because it involves political or controversial subject matter." The law would apply to public high schools and public universities and colleges.
For high schools, the measure allows teachers and administrators to use prior restraint when an administrator or an adviser "reasonably determines" the material is slanderous or libelous, invades privacy, violates the law, threatens violence, or is likely to disrupt order in the school, among other things.
College students would not receive protection for printing such materials.
The proposal also states that school staff cannot be disciplined for refusing to halt publication of lawful stories. For high schools, the measure allows districts to draft regulations on when and how students can express themselves, as well as rules forbidding vulgar or offensive language.
The legislation states that schools, faculty and staff could be held liable in court if they knew about or participated in promoting unlawful content. Students 18 or older could be held liable for publishing unlawful material.
Rep. Bryan Spencer, R-Wentzville, worried about who would be held accountable if rogue minor students published libelous pieces without editor knowledge. Corlew said there would be few cases of libel in general.
"I don't think you're going to see a lot of that," Corlew said. "Our student advisers and student journalists are seeking to be professional."
It is unclear whether Greitens has altered his views on student censorship in recent years. His spokesman could not immediately be reached for comment. Greitens has maintained an icy relationship with the press, dragging out open records requests and holding few news events during his first year in office.
His associates formed the group A New Missouri Inc., which acts as a sort of campaign committee but does not reveal its donors because of its nonprofit status.
Greitens and his team are also the subject of an ongoing probe by Attorney General Josh Hawley, a Republican, who is investigating the administration's use of Confide, a cellphone app that deletes text messages after they've been read.
Perhaps offering a clue into Greitens' thinking, in October he wrote on social media an open letter to his young sons, Joshua and Jacob. He was opposing a decision by a Mississippi school district to remove the book "To Kill a Mockingbird" from its curriculum.
"A culture of banned books leads to a culture of brittle people," Greitens wrote. "If you avoid what might offend or bother you, you'll also miss out on things that will stretch and strengthen you."