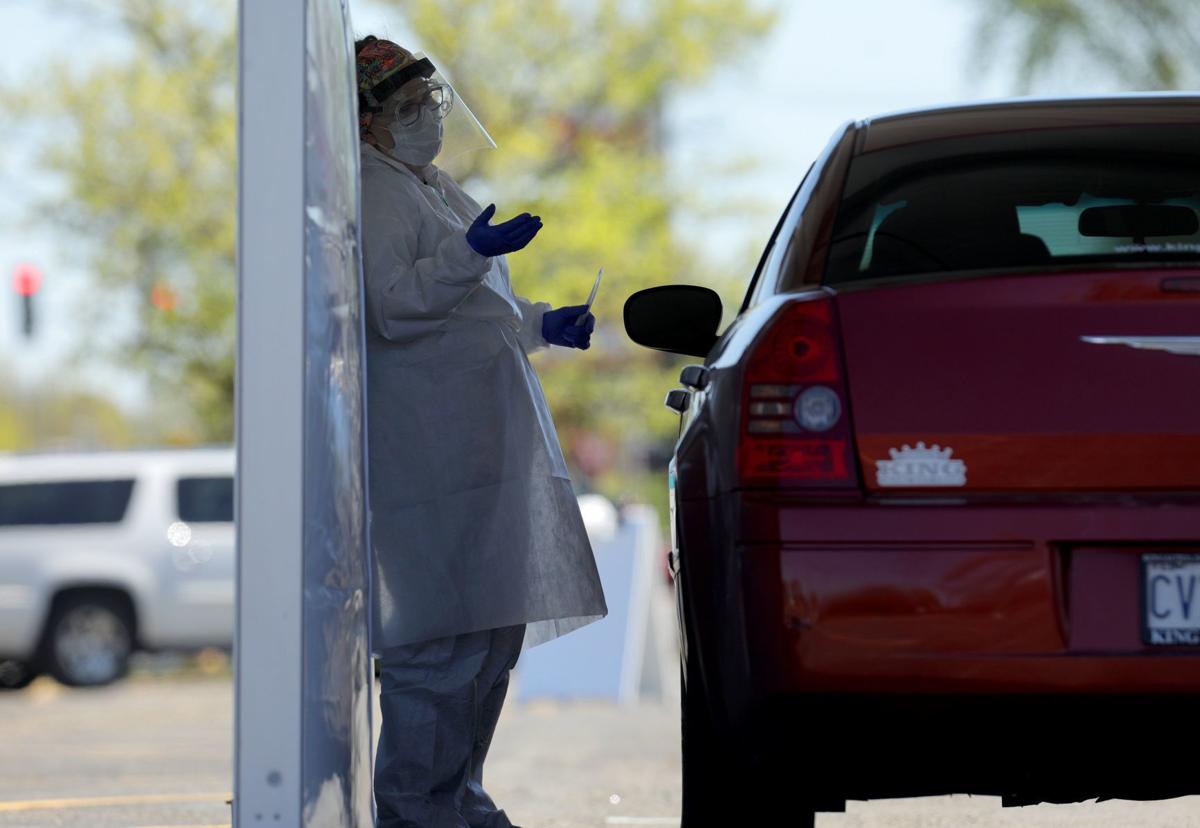 JEFFERSON CITY — Gov. Mike Parson's administration has shifted away from encouraging only those showing symptoms of COVID-19 to get tested for the deadly virus.
Three months into the global pandemic, the state Department of Health and Senior Services is telling health care providers to test symptomatic and asymptomatic people.
"We really want people who wanted to be tested to be tested by their clinicians," DHSS Director Dr. Randall Williams said.
The change is part of a push by the Republican governor to ramp up testing rates in the coming weeks, and reflects an increased supply of test kits after the state lab nearly ran out at the beginning of the month.
"We don't think we have those constraints now," Williams said.
State legislation awaiting Parson's signature could help defray the cost of testing.
Anyone who wants a test can get one, and the state will pick up the tab.
For people who don't have health insurance, state lawmakers approved legislation last week sponsored by Senate Minority Leader John Rizzo, D-Kansas City, that would require the state to finance the cost of a test.
The state also has received new federal funds to help with testing. The U.S. Department of Health and Human Service announced Wednesday that Missouri will receive $135.3 million to expand testing efforts across the state.
On Tuesday, Parson announced a goal to test at least 7,500 people for COVID-19 each day this week, an objective that would represent a 60% increase in testing from the week before.
Missouri health officials reported 152 additional positive cases Wednesday and 15 confirmed COVID-19 deaths. That brings the state's totals to 11,232 cases and 631 deaths since the start of the pandemic.
President Donald Trump's administration has pushed all states to test at least 2% of their populations this month. Missouri is nearly on pace to meet that goal, and Parson said Tuesday that increased testing will be a focus of his administration and will underpin the reopening of the economy.
State health officials have argued that testing capacity has been adequate in the state so far, with a strategy focusing on mass testing high-risk communities for outbreaks, including nursing homes, prisons and meatpacking facilities.
Parson said Tuesday that less than 10% of tests have come back as positive so far in the state.
Across the Mississippi River on Wednesday, Illinois passed a milestone in COVID-19 cases, topping 100,000 known cases of the virus. Illinois officials announced 2,388 new COVID-19 cases and 147 additional deaths. There have been at least 4,525 deaths since the outbreak began.
Gov. J.B. Pritzker announced Wednesday that bars and restaurants will be allowed to offer outdoor seating as part of Phase 3 of the state's reopening plan, on track to start May 29 across Illinois.
"Epidemiologists now believe summer offers us an opportunity if proper precautions are taken by businesses and their patrons," Pritzker said Wednesday. Pritzker said that with restrictions, including keeping tables 6 feet apart and away from sidewalks, experts believe restaurants should be able to safely reopen.
Illinois' reopening plan calls for each of four designated "health regions" to move into various phases of reopening when they reach health benchmarks, including hospital bed availability.
Pritzker has said all four regions are on track to begin Phase 3 by May 29, allowing state parks, retail locations, barbershops, salons, manufacturing and offices to reopen. Fitness centers also will be able to hold outdoor classes, and individuals can boat or camp in groups of up to 10 people.
According to the state's plan, bars and restaurants cannot reopen their indoor spaces until Phase 4.
Pritzker also announced Wednesday that Illinoisans eligible for the federal Supplemental Nutrition Assistance Program (SNAP) can make food purchases online beginning June 2. Walmart and Amazon have agreed to accept online SNAP orders, he said.
The change for the state's approximately 1.8 million residents on SNAP will be permanent, Pritzker said.
Currently, 19 states offer the choice to make SNAP purchases online, according to the U.S. Department of Agriculture.
Erin Heffernan of the Post-Dispatch contributed to this report.
Concerned about COVID-19?
Sign up now to get the most recent coronavirus headlines and other important local and national news sent to your email inbox daily.