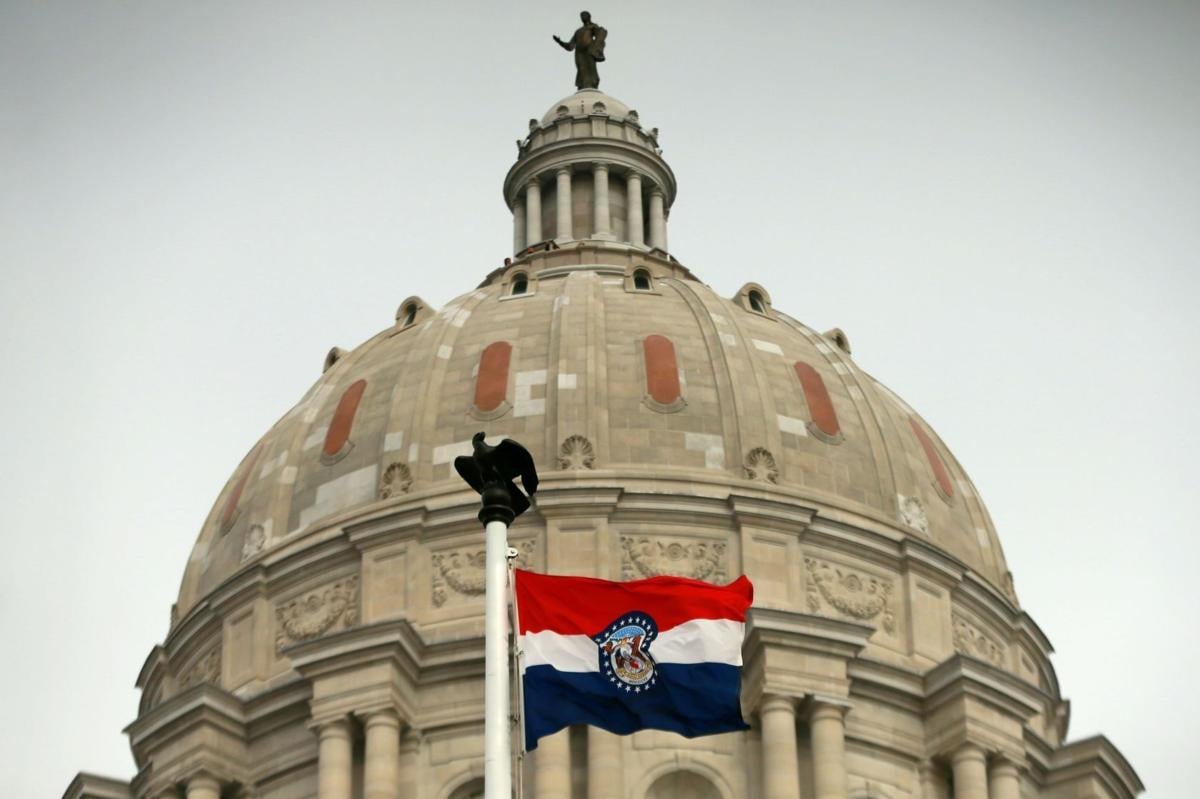 JEFFERSON CITY — If Missouri wants a share of the new federal pandemic relief aid package, Republicans may have to delay their quest to cut state taxes.
The $1.9 trillion stimulus package heading to President Joe Biden's desk contains language saying states cannot "directly or indirectly" reduce tax rates if they want the money.
The aim of the provision is to bar states from cutting taxes and then back-filling the revenue hole with federal dollars meant for relief.
At stake for Missouri is an estimated $5 billion in relief that is designed to help pay for government services and help businesses, families and schools weather the ongoing pandemic.
"We are aware of it and analyzing it," said Sen. Dan Hegeman, a Republican from Cosby who chairs the Senate Appropriations Committee, which is working on the state's next budget blueprint.
"There's a lot of uncertainty about that," added Sen. Lauren Arthur, D-Kansas City. "There are still a lot of questions that can't be answered yet."
The prohibition, however, did not derail conservative Republican lawmakers from continuing their annual push to reduce state taxes.
On Wednesday, the Senate gave initial approval to legislation that would launch the collection of online sales taxes. The proposal contains a reduction in state income tax rates to offset the increase in sales tax revenue, a move that would presumably trigger a stop to any federal money.
But the sponsor, Sen. Andrew Koenig, R-Manchester, said he's not concerned about jeopardizing the state's share of pandemic aid. He said his legislation is structured so that the tax cut portion of his legislation doesn't kick in until after the federal aid runs out.
"It shouldn't be an issue at all," Koenig told the Post-Dispatch.
A similar bill, sponsored by Rep. J. Eggleston, R-Maysville, was given preliminary approval in the House earlier this week and could receive a final vote Thursday.
Sen. Bill Eigel, R-Weldon Spring, also wants to cut taxes. He is sponsoring legislation that would phase out the personal property tax, which is levied on cars, trucks, trailers and other tangible items.
Koenig said that proposal may not be barred by the federal provision because it primarily would affect money going to local government.
Sen. Lincoln Hough, R-Springfield, raised the possibility of delaying the implementation of the tax cuts until early 2025.
"I would hate for us to get in some sort of ambiguous situation on down the road," Hough said.
A fiscal analysis of Eigel's legislation says the change could reduce local government revenue statewide by up to $1.45 billion in 2027 and take more than $6.4 million away from the state's Blind Pension program.
Missouri is in better financial shape than some states due to an influx of billions of dollars in relief aid that has been used to offset state worker salaries, freeing up general state revenue for other purposes.
Gov. Mike Parson said he wants to spend some of the latest federal money on one-time, long-term investments like road and bridge projects.
Democrats say additional money should be steered toward improved testing for COVID-19, more vaccination events and other programs that will help Missourians during the pandemic.
Sen. Greg Razer, R-Kansas City, bemoaned the idea of continuously cutting taxes.
"We're losing a generation of Missourians because we won't invest. This isn't sustainable," Razer said. "These tax cuts aren't helping middle- and lower-class working families."