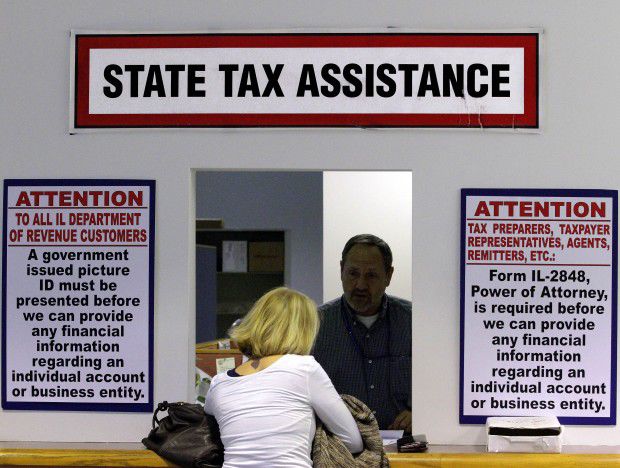 JEFFERSON CITY • Some Missouri taxpayers are waiting more than two months to get their state income tax refunds this year.
"We are currently asking taxpayers to allow eight to 10 weeks for the processing of refunds as we are reviewing more returns to ensure fraudulently claimed refunds are not issued," noted Department of Revenue spokeswoman Michelle Gleba in an email.
She added that returns filed at the beginning of the tax season typically take about a week to process.
"The amount of time to process returns increases as the tax season progresses," Gleba said Tuesday.
As of May 19, Department of Revenue officials have processed 2.8 million individual returns.
While the wait may be frustrating, Missouri isn't alone is slowing down the refund process because of an increase in tax scams.
In 2013, fraudsters filed 3 million returns nationally, and the Internal Revenue Service paid out more than $5 billion to crooks. Missouri said it identified $85 million in fraudulent refund filings in 2014. This year's tally is at $11.5 million, Gleba said Tuesday.
Prosecutors are trying to crack down on the fraud.
In March, 13 people were sentenced in federal court in Springfield, Mo., for their roles in a tax-preparation scheme that claimed nearly $340,000 in fraudulent refunds.
The conspirators recruited individuals to assist in filing fraudulent returns and obtained their identifying information, including their names and Social Security numbers. They used that information to file federal income tax returns that included fictitious employment information and reported wages that had not been earned and employment taxes that had not been withheld.
In another case, three Springfield, Mo., women were indicted in federal court this year for their alleged roles in a $300,000 tax fraud ring. The trio were accused of using other people's names and Social Security numbers to file false income tax returns and then keeping the refunds.
Russ Signorino, executive director of the St. Louis-based Gateway EITC Community Coalition, agreed that the delay is longer than in past years. But, he said the number of complaints from their 10,000 customers hasn't been unusual.
"At least with our clients, it hasn't been much of an issue," said Signorino, whose organization assists people in Missouri and Illinois in filing their taxes.
In Illinois, Department of Revenue officials say it is taking them about three weeks to process returns that are filed electronically. "This is due to a number of identity and fraud checks that we've initiated to combat against fraudulently filed returns," said spokesman Terry Horstman.