CLAYTON — The chief executive of a tech firm that won a no-bid contract under former County Executive Steve Stenger's administration in 2017 said Tuesday that after signing the contract, she donated $10,000 to Stenger's campaign at the request of business leaders who supported the Better Together city-county merger effort.
The comments from Lisa Nichols, chief executive of Chesterfield-based Technology Partners Inc., came during questioning from County Council members at a hearing of the council's Government and Efficiency Committee to investigate spending on information technology.
The hearing was scheduled after the county's acting director of information technology, Charles Henderson, told council members last month the county had wasted about $1 million on various tech contracts under Stenger.
The county paid Technology Partners $548,000 to build the "Gateway 311" mobile and web app for summoning nonemergency services, and to build a web "permit portal" for filing documents. Henderson told the council in November the county had ended the agreement and had "no intention of giving them another dollar."
On Tuesday, Nichols and her husband, company president Greg Nichols, emphasized the donations of $5,000 in December 2017 and $5,000 in June 2018 were not in exchange for their firm being hired. And they said that, despite Henderson's earlier assertions, their company delivered high-quality work to the county's specifications at a cost much lower than what other urban areas have paid for similar services.
Lisa Nichols said she could remember only three names from the group of 15 to 20 business leaders who made the request to her company in December 2017.
"There were some very prominent business people who believed in Better Together, and this group of people asked us," she said. "I never even talked to Steve Stenger." She described the group as "this group of business people that were standing behind him, some people that we very well respect."
Those included Danny Ludeman, the former president and CEO of Wells Fargo Advisors; Suzanne Sitherwood, president and CEO of Spire, and a third name that was inaudible. In an interview with a reporter about four hours after the hearing, she clarified that only Ludeman contacted her but that he conveyed the wishes of the other business leaders and that she had not spoken to the others about it.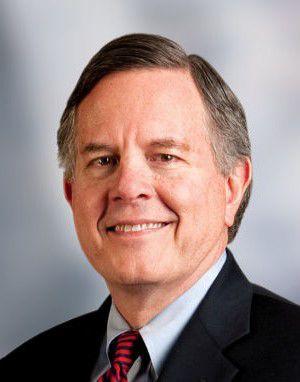 Ludeman and Sitherwood could not be reached for comment on Tuesday.
Technology Partners signed the contract with the county in August 2017. Greg Nichols told council members that Ludeman subsequently emailed them asking them for $10,000. Greg Nichols said he asked his wife to ask several of their business contacts to see if they should support Stenger.
"She asked, and vetted his name, and I said, 'If their opinions of him are good, then I think it's a safe enough investment for us.'"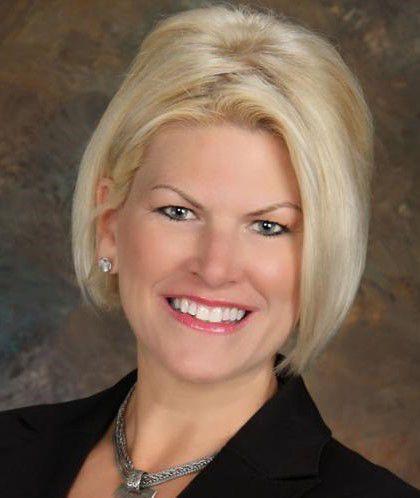 Lisa Nichols gave the campaign $5,000 in December 2017, and her husband said he got another email from Ludeman "asking could you help us with that second part." Lisa Nichols gave the Stenger campaign another $5,000 in June.
Councilman Ernie Trakas, R-6th District, asked how the Nicholses thought giving money to Stenger's campaign would help the city-county merger effort. Greg Nichols answered: "I just know he was in favor of it and that was something he wanted to promote."
After the hearing, Councilman Tim Fitch, R-3rd District, said in an interview: "What it means is they worked out this deal with St. Louis County for this contract for these services with the complete intention of taking some of these funds they would get from taxpayers and gave it to the Stenger campaign."
Lisa Nichols told the council she would provide a copy of the Ludeman email, but the council had not received it by late Tuesday and she would not share a copy with a reporter who asked for it.
St. Louis County hired Technology Partners without a normal competitive bid process or a request for proposal. The county's chief information officer at the time was Rick Nolle, whom Stenger had hired in February 2017.
Lisa Nichols said she had worked with Nolle for more than 20 years via his jobs with other organizations. She said they met in 2017 to discuss the county's needs and drew up a scope of work together for the two projects.
There was no evidence that another firm was considered. Because Technology Partners participates in a U.S. government technology purchasing program known as Schedule 70, it could certify that its rates were competitive, she said.
Winston Calvert, chief of staff to County Executive Sam Page, said in a text on Tuesday that "procurement decisions like this led … Page and the rest of the Council to reform the County's procurement laws in 2018. We're still piecing this story together. This certainly isn't the way we handle contracts now. We're exploring our options."
In comments to the council, Lisa and Greg Nichols used the strongest terms to defend their firm's work, dismissing a claim by Henderson that the county could not update the 311 app because its in-house IT staff could not decipher the code. Henderson said his staff planned to scrap the 311 app and site and replace them with functions within an overhauled county website.
Lisa Nichols said the app was written in a variation of the language C# developed by Microsoft and that by being a large government client of the software giant, the county had plenty of opportunities to train its staff. And she it would be a waste to throw away an app in which the county had invested so much.