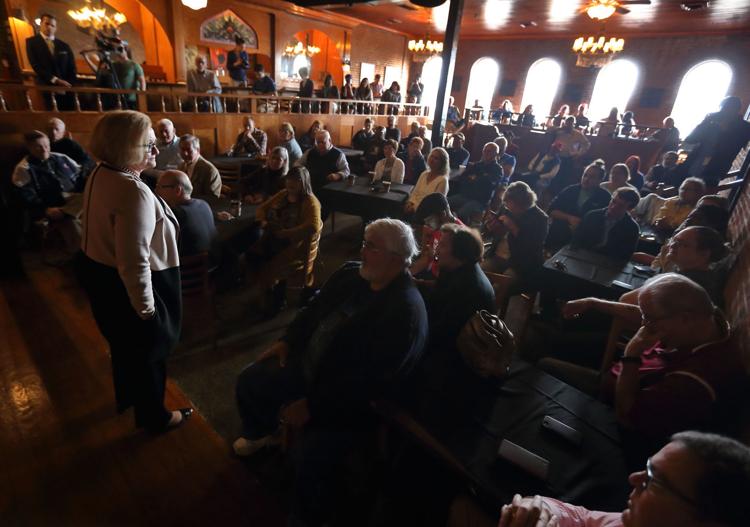 ST. CHARLES • At many campaign stops in these final frantic days before Tuesday's election, Claire McCaskill pauses and purposely takes herself out of the moment.
Back to those early days as a prosecutor juggling life as a single mother with three young children. Back to the rough-and-tumble statewide campaigns for auditor, governor, senator. The senator became known to many as just Claire — loved, hated, always in the middle of something.
This very much feels like her last campaign, win or lose, and if you listen hard and often enough, it's difficult to come to any other conclusion.
Her main opponent, Republican Attorney General Josh Hawley, was 2 years old when McCaskill, now 65, first was elected to the Missouri House of Representatives in 1982.
"I wanted to be sure every stop I make this last week that I look at all of you and tell you how grateful I am to you, how thankful I am that you care so much about what is going on in your country and your state that you are stepping outside your routine, and that you are doing more than just cussing the TV," Missouri's incumbent senator tells 75 supporters at a suburban coffeehouse.
Glancing deliberately from face to face of Missourians, some dressed in their finest, others in ball caps and T-shirts, she continues: "You remind me what a blessing it is to make this fight on your behalf."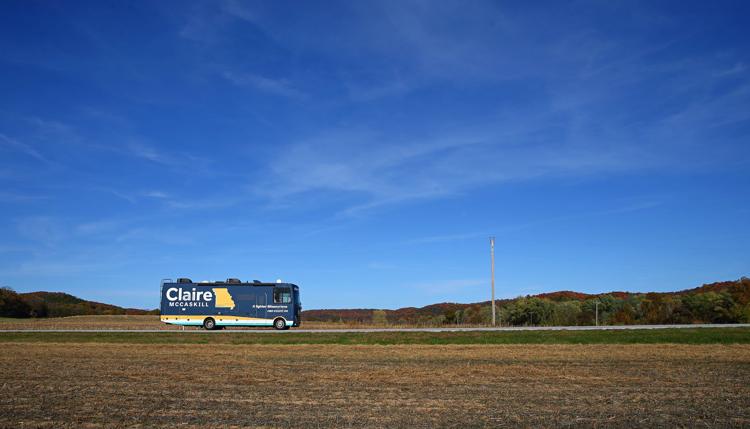 One day later, over the throbbing roar of her campaign bus, on the way to events in deep-red Bootheel towns and others where a 35 percent showing would be considered good for her, McCaskill is asked about this valedictory tone in her speeches.
The senator, whose fast-forward style sometimes gets her into trouble, takes a deep breath.
"This one has been particularly tough," she says. "I never had had so many ads run that were such unfair distortions relating to my character.
"Love me, hate me — I would never self-deal. It is not who I am."
Then, to life after Tuesday.
"I am not going to do this forever," she says, eyes glistening in the sentimentality of the topic. "And I am not going to say one way or another if this campaign is my last. But it certainly would not be a shocking turn of events (that), if the people of this state allow me to serve them one more time, that I would become a professional grandmother at the close of my last term."
Her tone lightens: "I am really good at grandmothering."
Closing arguments
McCaskill, the onetime prosecutor, is making closing arguments for another chance to prove that she really is a common-ground seeker in a hyperpartisan world, and that moderation is the best antidote to Trumpism.
Hawley and his allies, led by Senate Republican Leader Mitch McConnell, have spent millions in advertising painting McCaskill as a liberal past her time, spicing it with allegations that her wealthy lifestyle is underwritten by her husband's business dealings with federal housing programs.
McCaskill has helped feed this narrative with a few actions, such as flying on a private plane to and from a few events that had been billed as a bus tour. That invoked the "Air Claire" of old, more fodder for a Republican counternarrative that her relentless ground campaign over the last two years was just a show.
She had 52 town halls in Missouri last year, and she continues to blitz from small town to suburb and city, boasting at many stops that Hawley "can eat my dust."
At many junctures on the campaign trail, the small-town girl comes home. In Warrenton, after a stop to discuss a heart-wrenching level of drug overdoses with mothers running a center for teens, McCaskill runs into city Alderman Mike Shilharvey, 68. They discuss a mutual friend who, it turns out, had been a lifeguard at a pool McCaskill swam at as a girl.
He likes her plea to turn down the political heat.
"From the White House on down, there's no civility any more," Shilharvey says. "It's toxic."
The hardest part, McCaskill says, is going home at night to a husband, Joseph Shepard, who thinks he may be losing the election for her.
McCaskill's voice rises as she talks of the hypocrisy of Republicans who attack her through Shepard. She says Republicans would have a "ticker-tape parade" for Shepard's business acumen and success if only she were a Republican.
"The hardest dynamic for me in that regard is my husband feeling such remorse because he thinks he has hurt me," McCaskill says. "And my husband has done nothing wrong.
"The irony of all this is that this has all gone on in the backdrop of Donald Trump in the White House," she continues. "The same people who are trying to trash me because of my husband's success in his complicated business dealings are all in for Donald Trump.
"Who, by the way, has a lot of complicated business dealings, and the last time I checked flew around in a very big airplane."
The Trump factor
In 2012, McCaskill cruised to re-election when Republican Rep. Todd Akin imploded over "legitimate rape." Looking back, it was a precursor of the #MeToo movement.
When Republican Eric Greitens succeeded Democrat Jay Nixon as governor, McCaskill was the most powerful Democrat left standing in a rising river of Missouri Republicanism. It enhanced her reputation as a plucky, defiant survivor, something she embraces with aplomb.
She ends almost every campaign speech by mimicking a TV anchor making a race call late on election night: "And now, from Missouri: That Claire McCaskill's done it again!"
Nationally, the Akin win made her the Republicans' biggest 2018 Senate target long before Trump arrived. She was the one who got away. Immediately, she was a magnet for big money from most conceivable directions. Millions of it is that untraceable "dark money" she attacks relentlessly. Independent groups on both sides are gorging on it, but McCaskill says the difference is that she, and not Hawley, is calling for an end to it.
While she has outraised Hawley by roughly 4-1 and will approach $40 million spending on her own campaign, independent groups aligned with McConnell and other Republican organizations have poured roughly $34 million into Missouri, mostly for ads attacking her. Democratic groups, led by Senate Leader Chuck Schumer, have spent roughly the same amount, most of it to bash Hawley.
McCaskill is careful what she says about Trump, who won Missouri by a wider margin than favorite son Truman did in 1948. She stresses things on which they agree, like the Keystone XL Pipeline. But Hawley points to her votes against tax cuts and Trump Supreme Court nominees as proof she's a liberal who merely feints to the middle.
This tightwire exposes her on all sides. Her claim that she's not a "crazy Democrat" angered some on her left. Others defended her as a realist.
"I am a progressive, and I hear from these really liberal progressives, (saying) 'She's not liberal enough,'" said Maureen Jordan, a retired health care industry worker who has been going door to door for McCaskill in suburban Manchester. Trump "won the state by plus 19. That this race is a tossup is a testament to her. It should have been a cakewalk" for Hawley.
Jordan added that Democrats "will absolutely crawl over glass to vote" for McCaskill, and against Hawley and, through him, Trump.
On her campaign bus, McCaskill praises Trump for "always exuding strength and never weakness," and for "controlling the news cycle."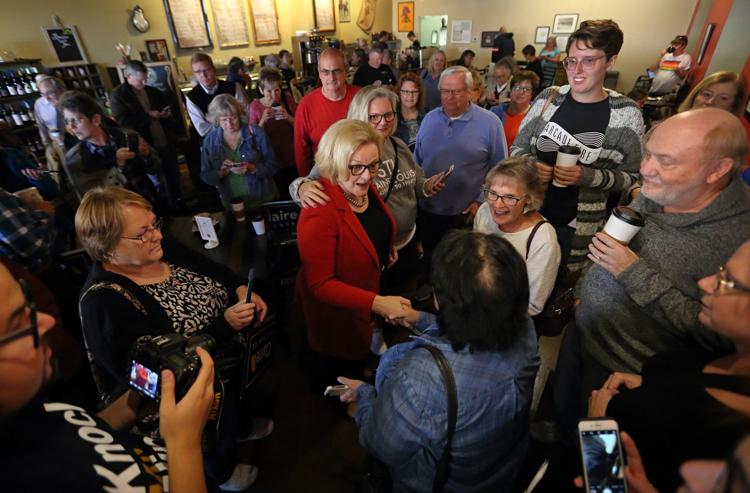 But, "I think he has not been very good at uniting our country and showing respect for the dignity of the office, and, frankly, respecting truth," McCaskill says. "I think lying is never a good thing to role model for our country, and I think even Trump supporters have a hard time defending him in terms of truthfulness."
In the middle of it all
On a day her campaign bus rumbled through a scarlet and orange harvest landscape in southern Missouri, her appeals to cut the political animus often got as much applause as purely partisan attacks on Hawley's controversial lawsuit challenging the Affordable Care Act.
McCaskill spoke to crowds ranging from 20 to 100 in towns such as Cape Girardeau and Kennett and Poplar Bluff — Trump territory where he topped 70 percent of the vote in 2016.
Campaign signs and religious billboards dotted the landscape, where the Midwest of soybeans and small towns merge with the cotton South under the same endless blue sky. Fried okra and hand pies were on the menu.
McCaskill needs to hold Hawley's margins down here to win. At every stop, she raises a Hawley ad showing a video of her seeming to disrespect Bootheel voters. She says the ad distorts what she said in totality: that she wants to win all votes.
The mega-battle over the bitter, chaotic and protest-riven nomination of Supreme Court Justice Brett Kavanaugh sometimes comes up. McCaskill's assertion she's not one of those "crazy Democrats" is a response to what she calls the "sideshows" of protesters interrupting hearings and shouting Republican officials out of restaurants.
Hawley says she can't run from Democratic attacks on Kavanaugh.
McCaskill says that Judiciary Committee Democrats should have privately turned over to the FBI allegations of sexual assault by Christine Blasey Ford as soon as Ford leveled them, avoiding the 11th-hour chaos of the hearings.
"There is no question that it lit up the other side," McCaskill says, admitting that it energized Republican voters. Tom Herbst, 73, the retired Franklin County clerk, agrees.
"I guess you'd say the Republican base was very unhappy with it, and they blame the Democrats for that," he says after attending a McCaskill rally in Union. "It was a big mess."
McCaskill says she hopes Missourians recognize "that I was not somebody who stomped my feet and raised my voice" during the Kavanaugh fight.
Cutting it close
On the campaign trail, McCaskill travels fast, like she talks.
Cloistered on the bus, then stepping off into a fine fall day to rally supporters, the distant din of attack ads shouting from TV screens, much of it bought by wealthy outsiders Missourians will never know, can seem like war on another planet.
On her campaign bus, McCaskill aides have a whiteboard tally of the number of thumbs-up vs. middle fingers they get from passing motorists.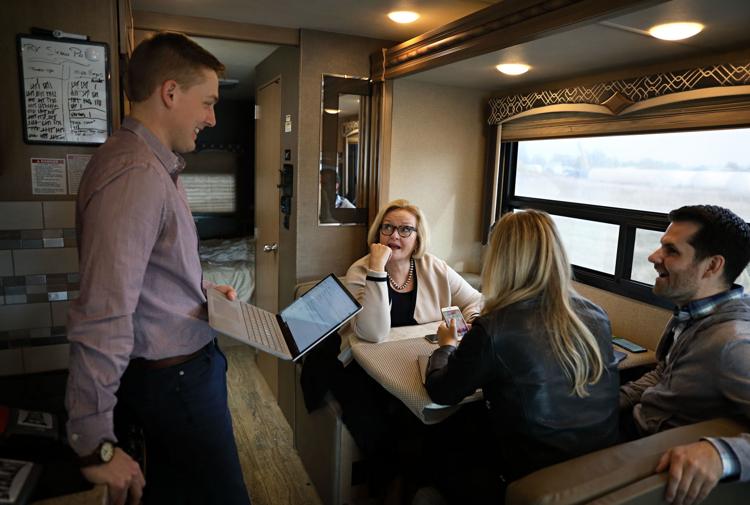 With days to go, thumbs-ups were winning. Real polls show the race very, very close. McCaskill keeps reassuring supporters "something is up — I can feel it."
In Union, McCaskill tells a crowd spilling out of a small conference room that the margin Tuesday could be as narrow as the 50 supporters listening to her in that moment.
Almost everyone lingers to shake hands and greet her as "Claire." It's testament to her familiarity in a state that is big enough to matter nationally, small enough where first names are still often quite enough.
"I love this state," McCaskill tells them. "I love every corner of it. Even the parts that don't love me."
Joe Biden stumps for Claire McCaskill in St. Louis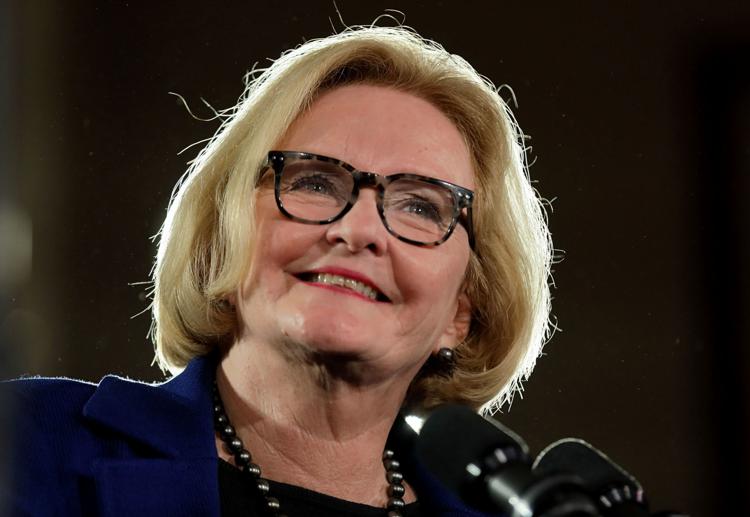 Claire McCaskill campaigns to keep Senate seat
Claire McCaskill campaigns to keep Senate seat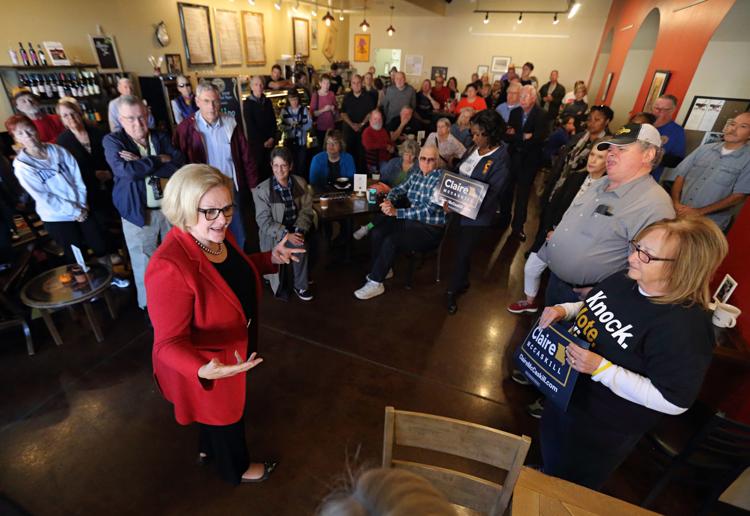 Claire McCaskill campaigns to keep Senate seat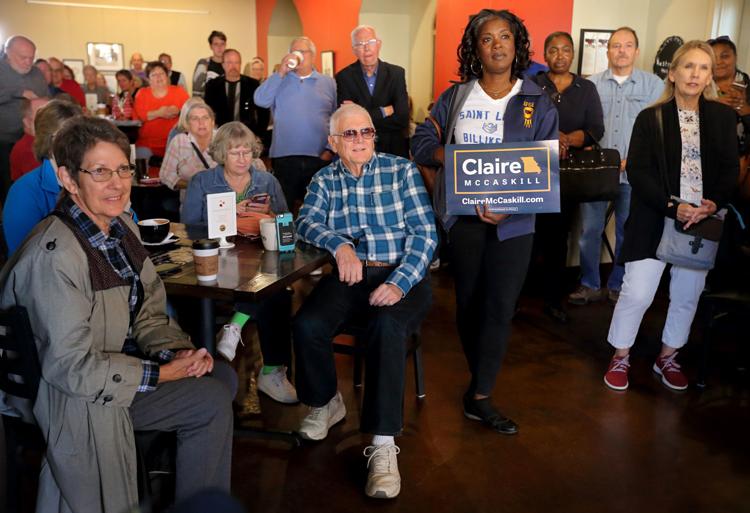 Claire McCaskill campaigns to keep Senate seat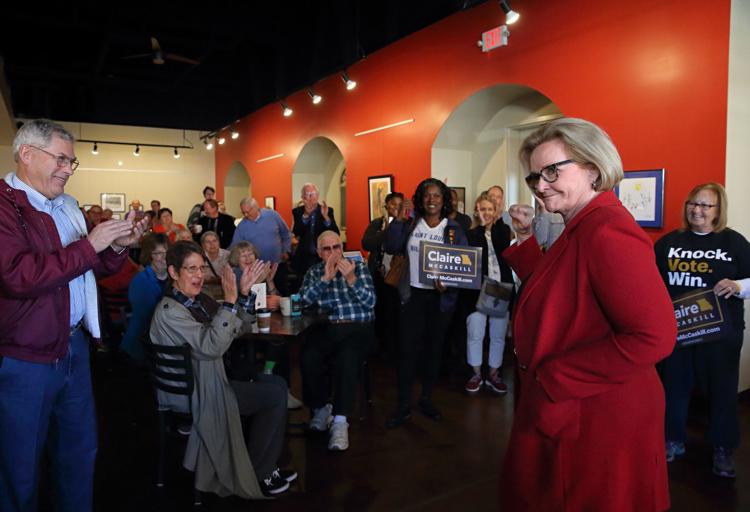 Claire McCaskill campaigns to keep Senate seat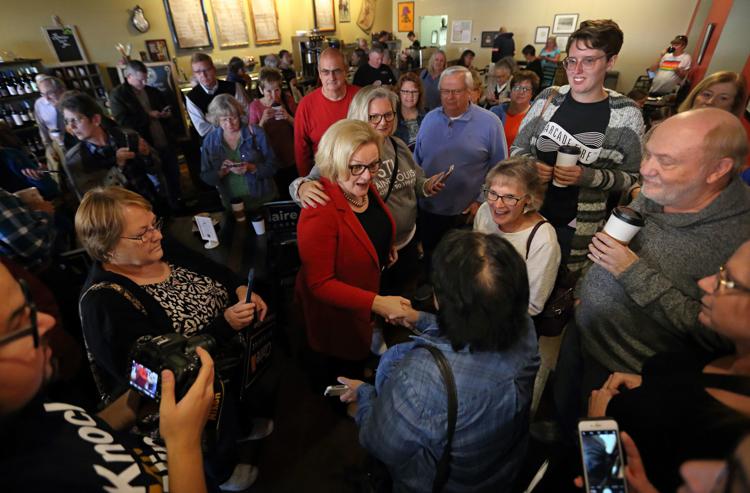 Claire McCaskill campaigns to keep Senate seat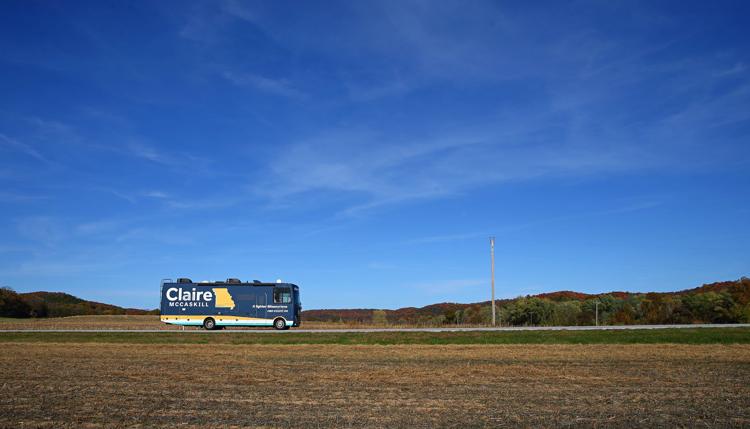 Claire McCaskill campaigns to keep Senate seat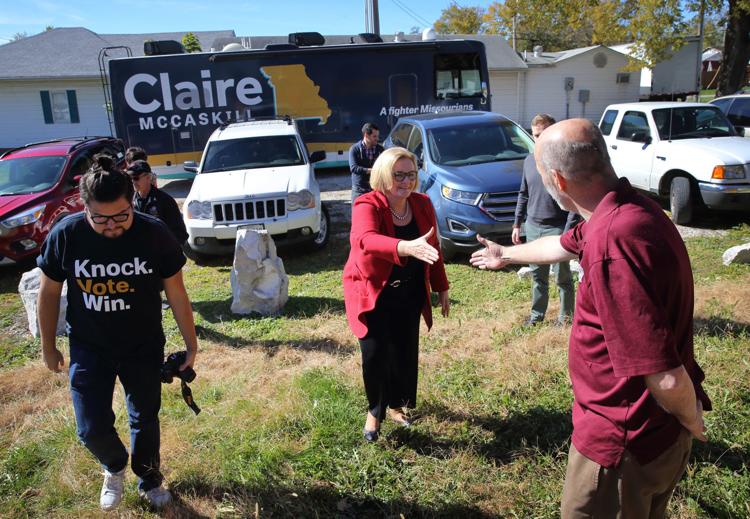 Claire McCaskill campaigns to keep Senate seat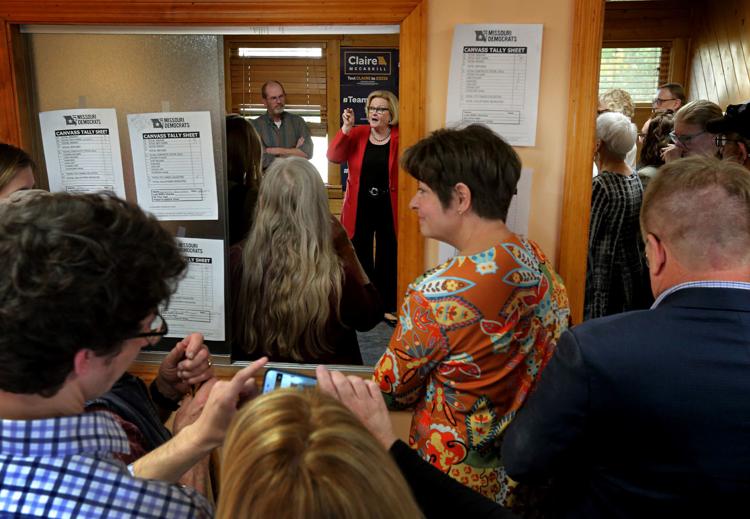 Claire McCaskill campaigns to keep Senate seat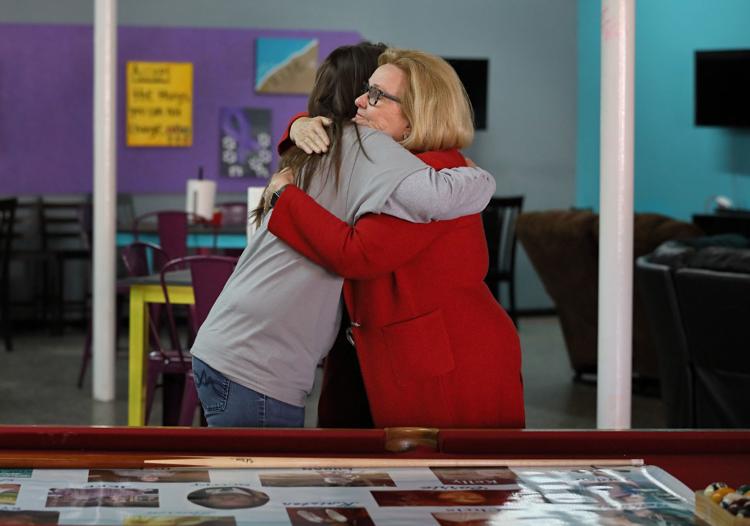 Claire McCaskill campaigns to keep Senate seat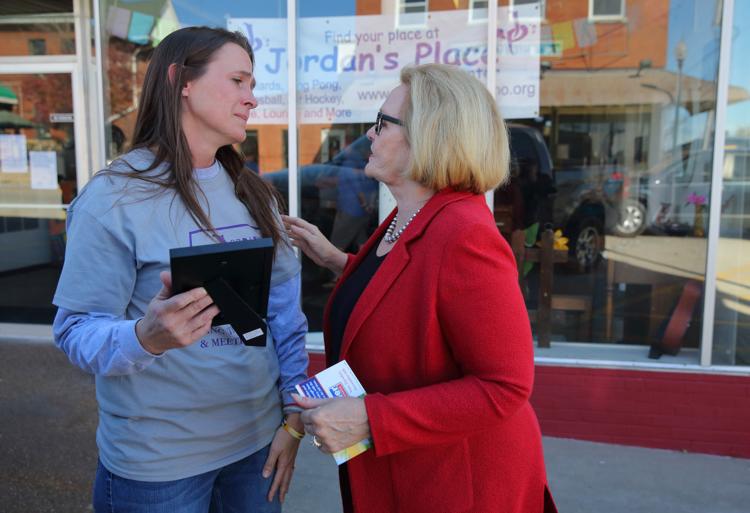 Claire McCaskill campaigns to keep Senate seat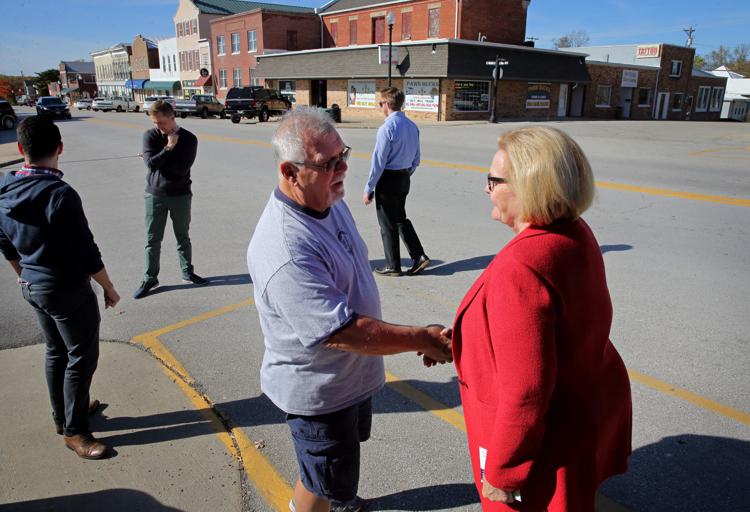 Claire McCaskill campaigns to keep Senate seat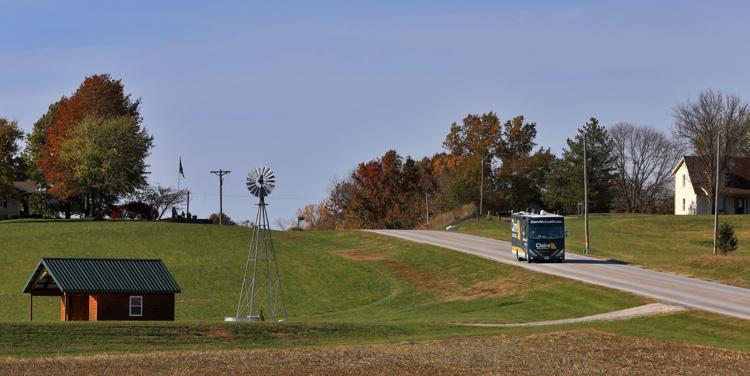 Claire McCaskill campaigns to keep Senate seat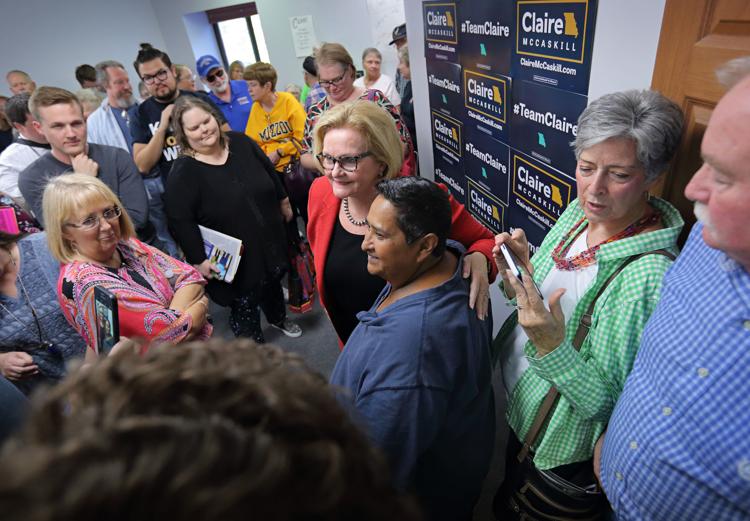 Claire McCaskill campaigns to keep Senate seat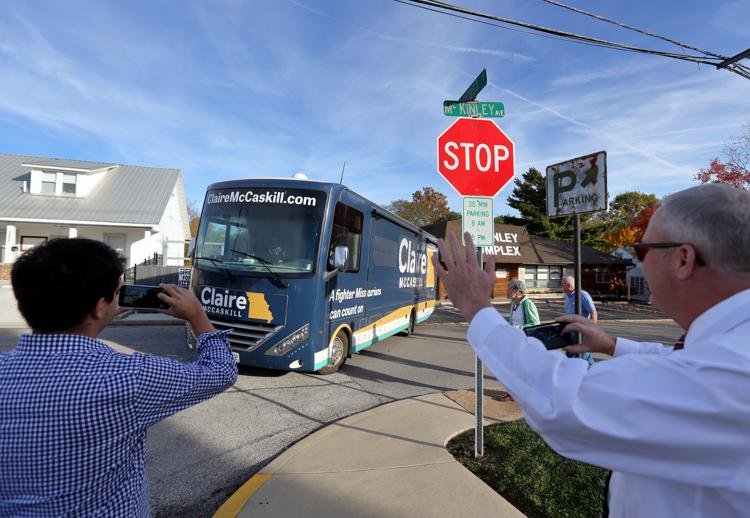 Claire McCaskill campaigns to keep Senate seat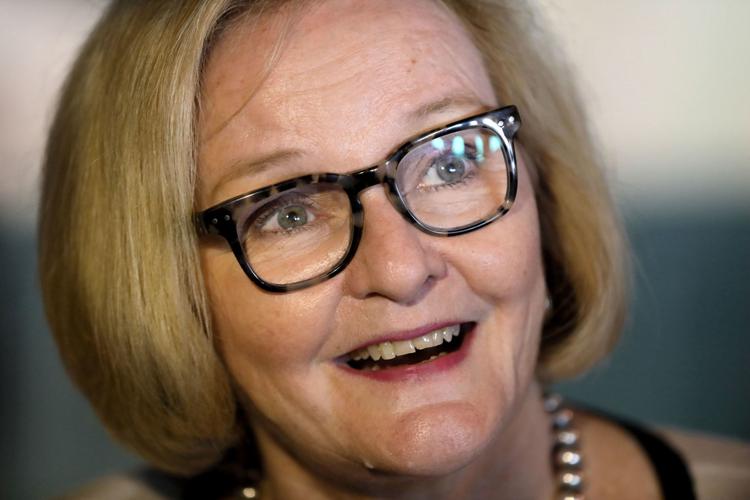 Claire McCaskill campaigns to keep Senate seat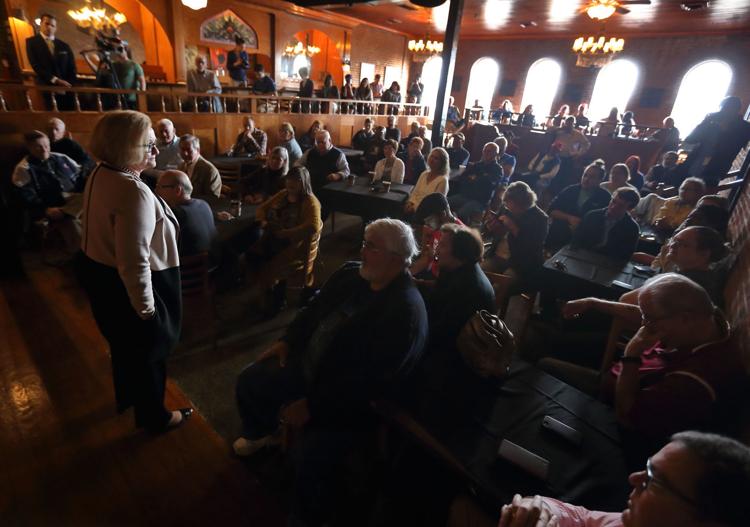 Claire McCaskill campaigns to keep Senate seat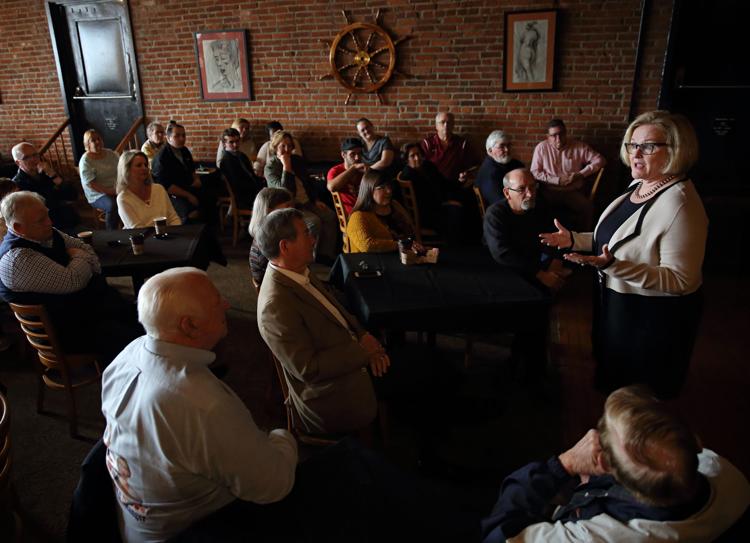 Claire McCaskill campaigns to keep Senate seat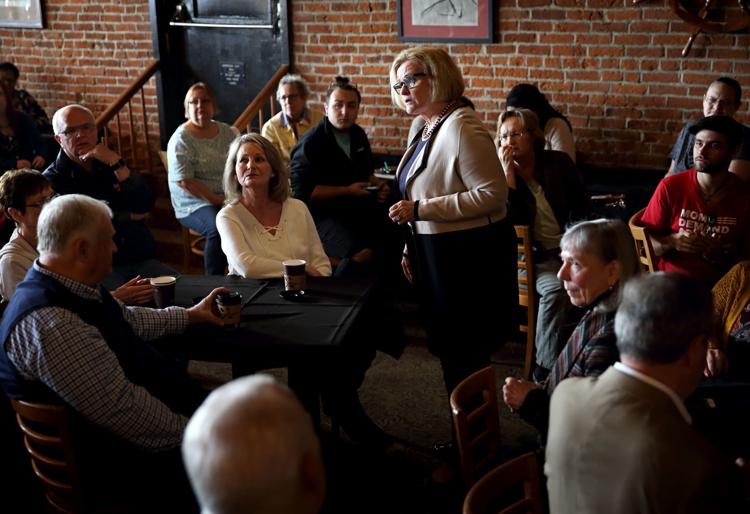 Claire McCaskill campaigns to keep Senate seat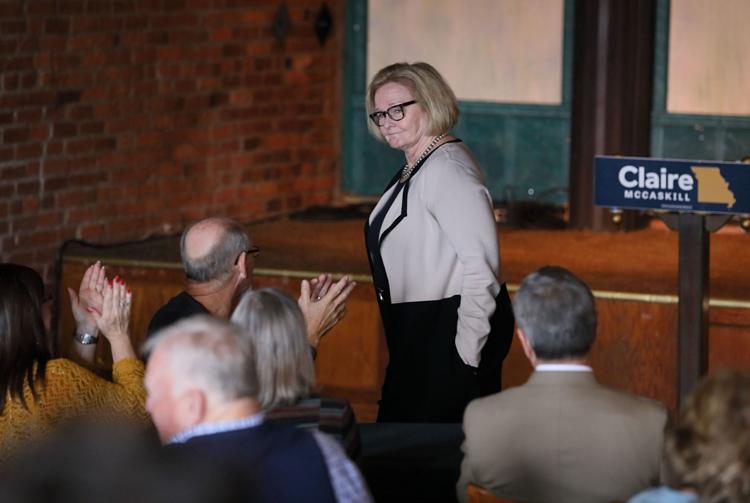 Claire McCaskill campaigns to keep Senate seat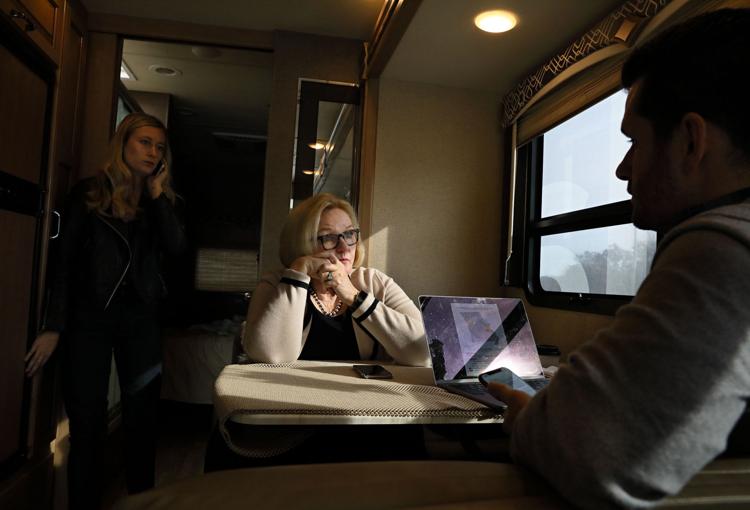 Claire McCaskill campaigns to keep Senate seat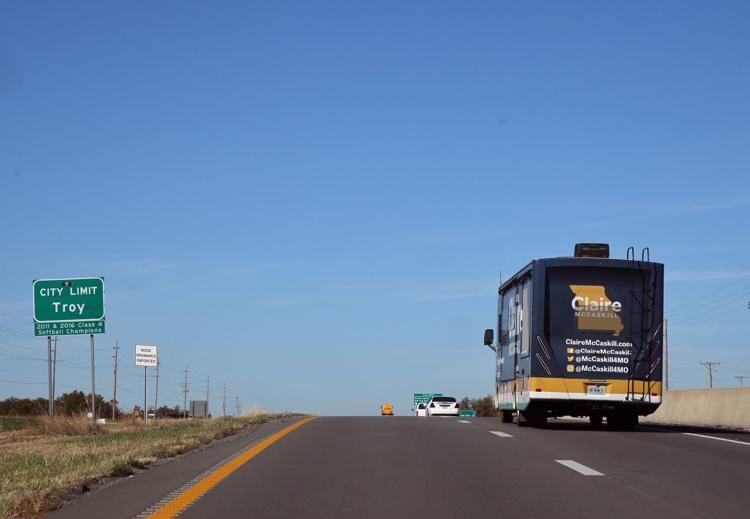 Claire McCaskill campaigns to keep Senate seat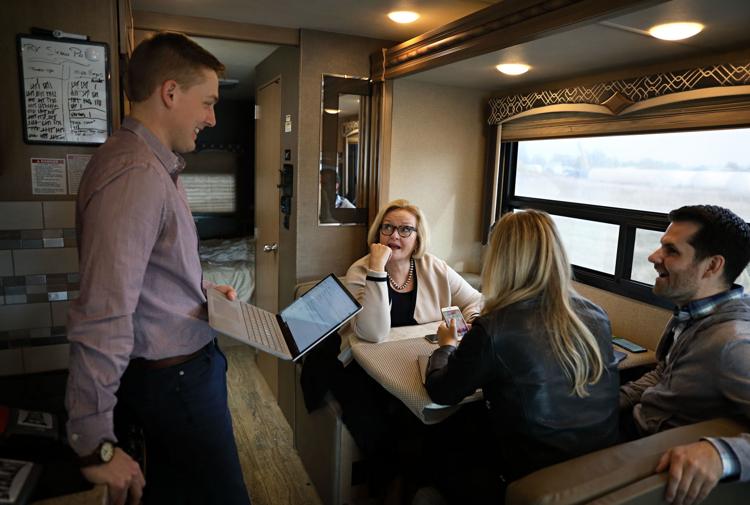 Claire McCaskill campaigns to keep Senate seat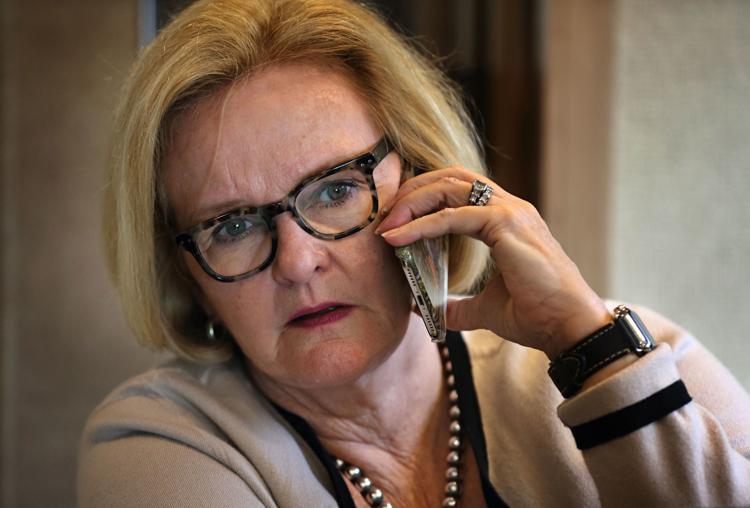 Claire McCaskill campaigns to keep Senate seat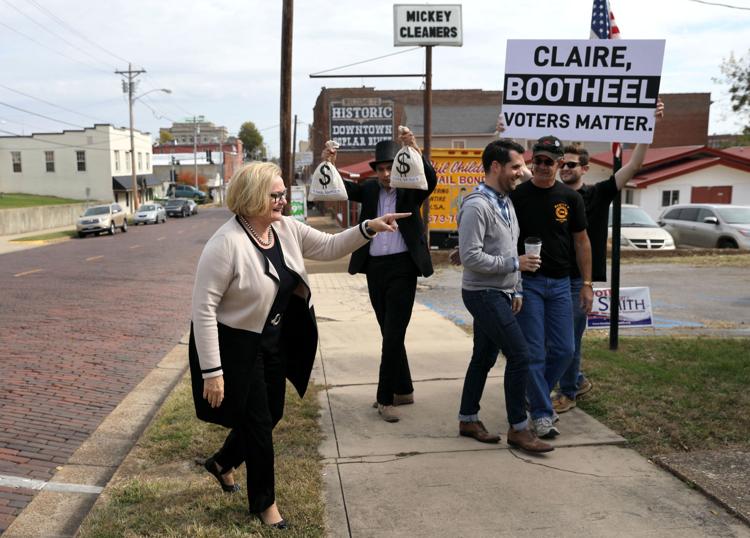 Claire McCaskill campaigns to keep Senate seat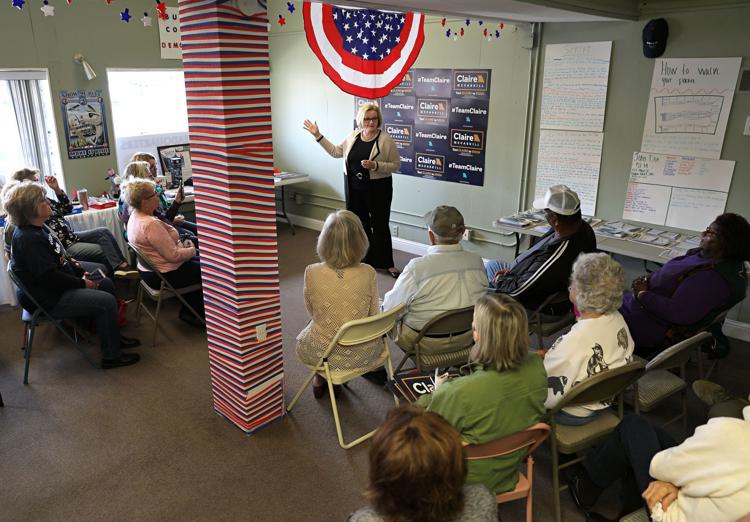 Claire McCaskill campaigns to keep Senate seat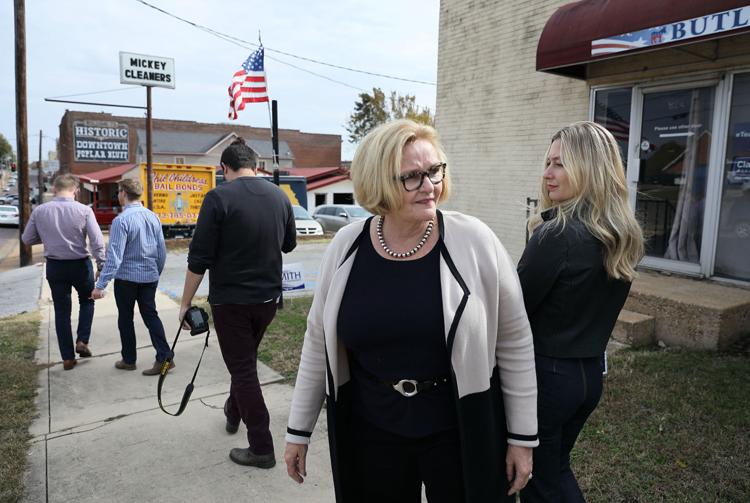 Claire McCaskill campaigns to keep Senate seat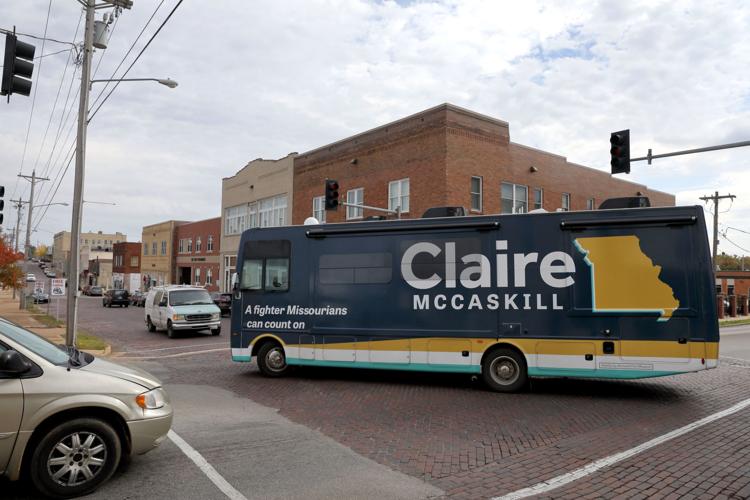 Claire McCaskill campaigns to keep Senate seat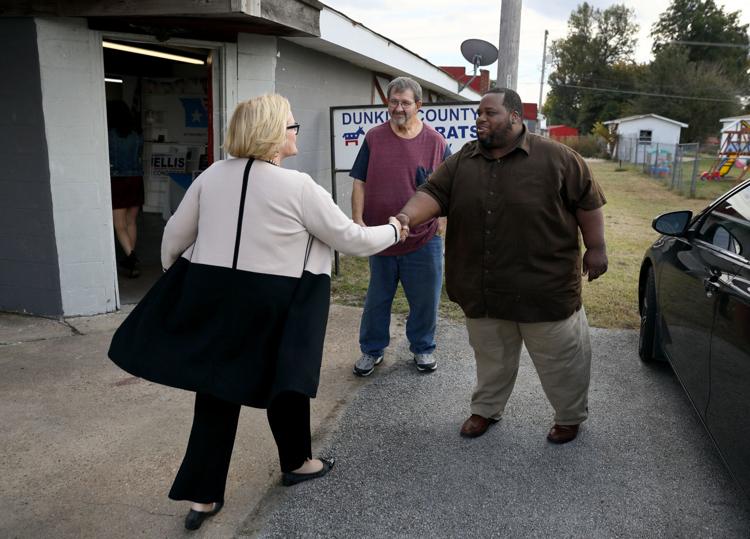 Claire McCaskill campaigns to keep Senate seat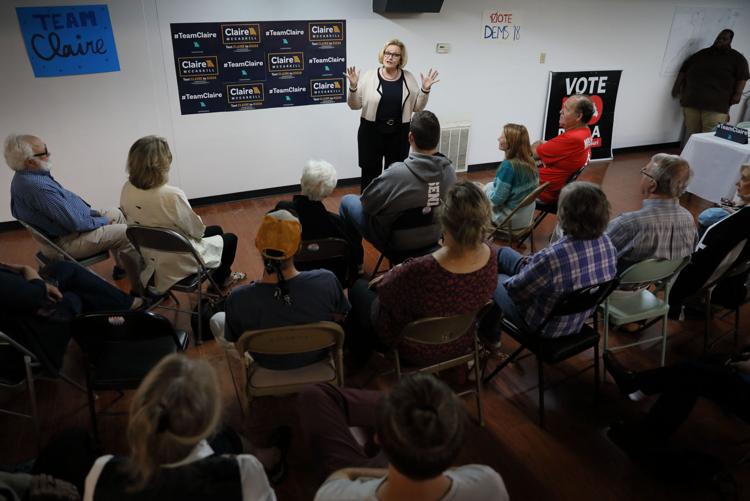 Claire McCaskill campaigns to keep Senate seat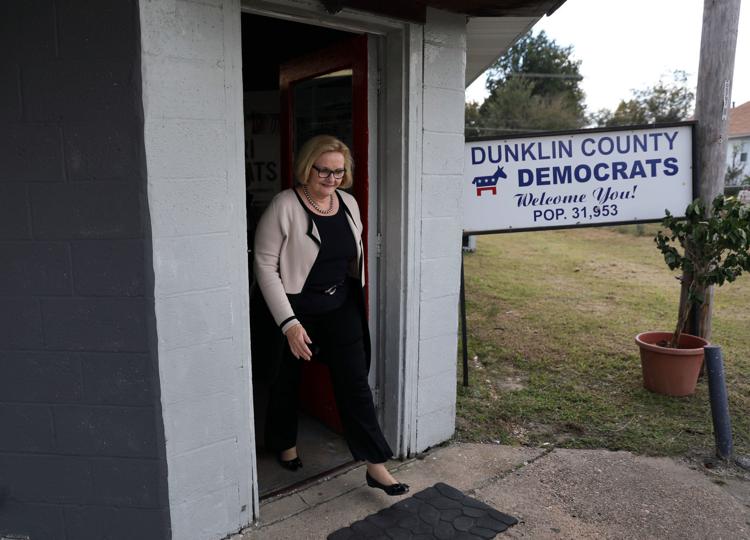 Joe Biden stumps for Claire McCaskill in St. Louis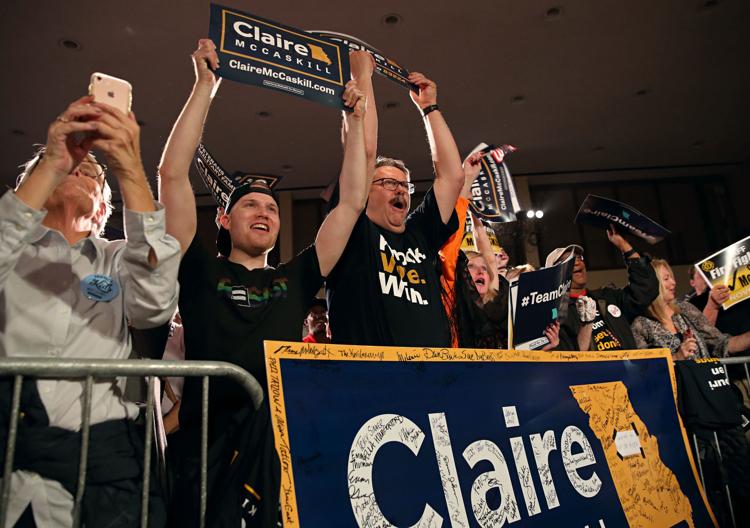 Joe Biden stumps for Claire McCaskill in St. Louis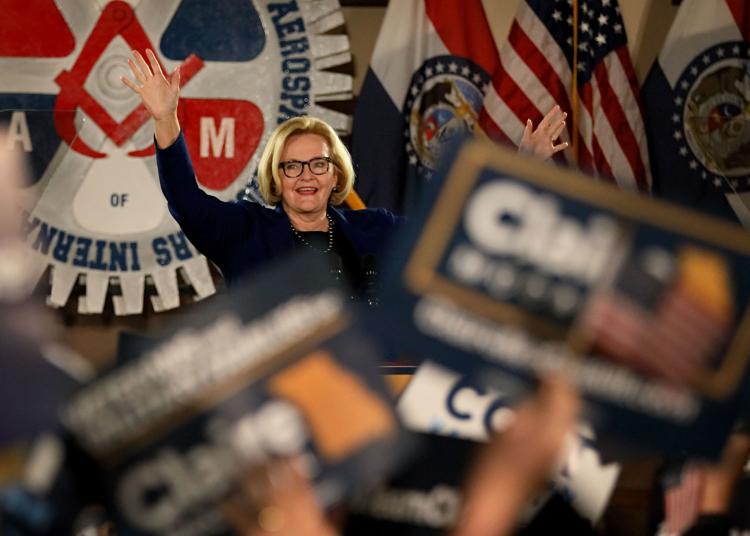 Joe Biden stumps for Claire McCaskill in St. Louis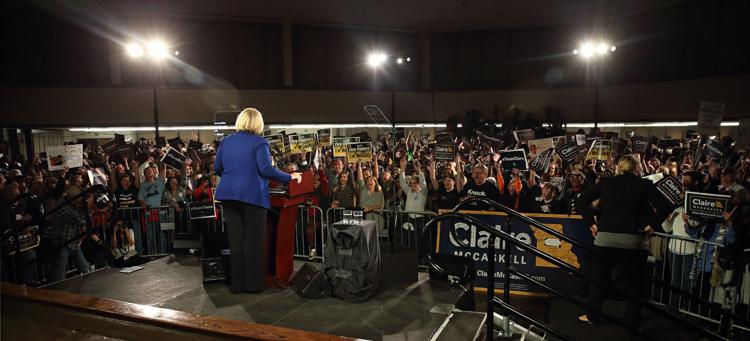 Joe Biden stumps for Claire McCaskill in St. Louis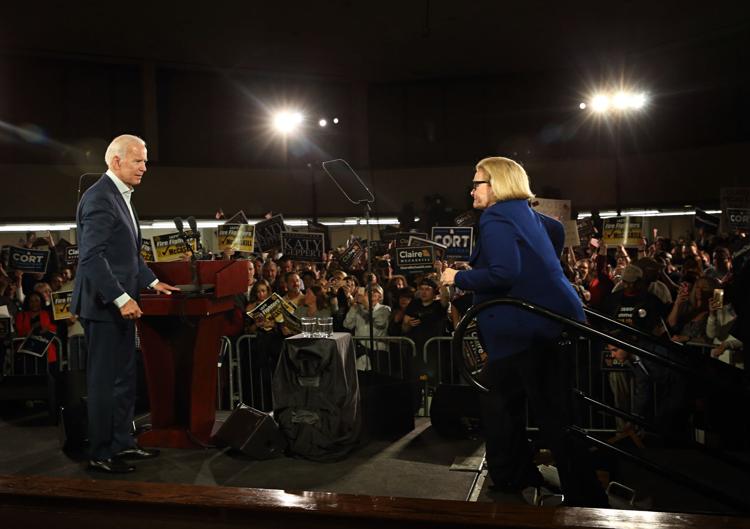 Joe Biden stumps for Claire McCaskill in St. Louis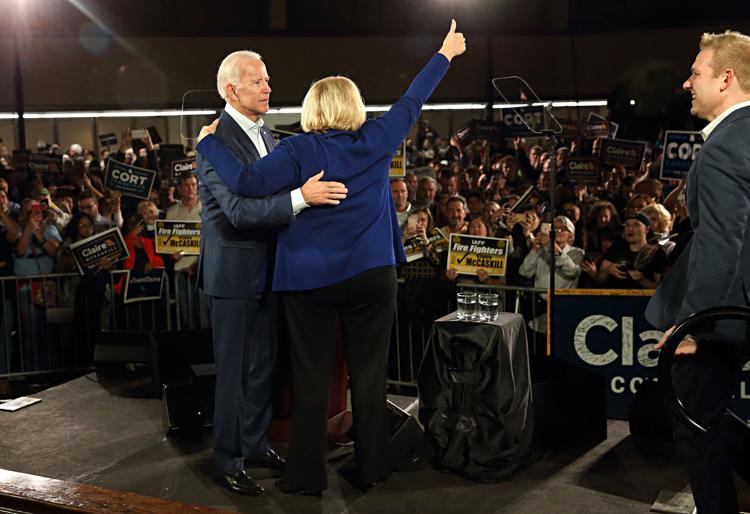 Joe Biden stumps for Claire McCaskill in St. Louis