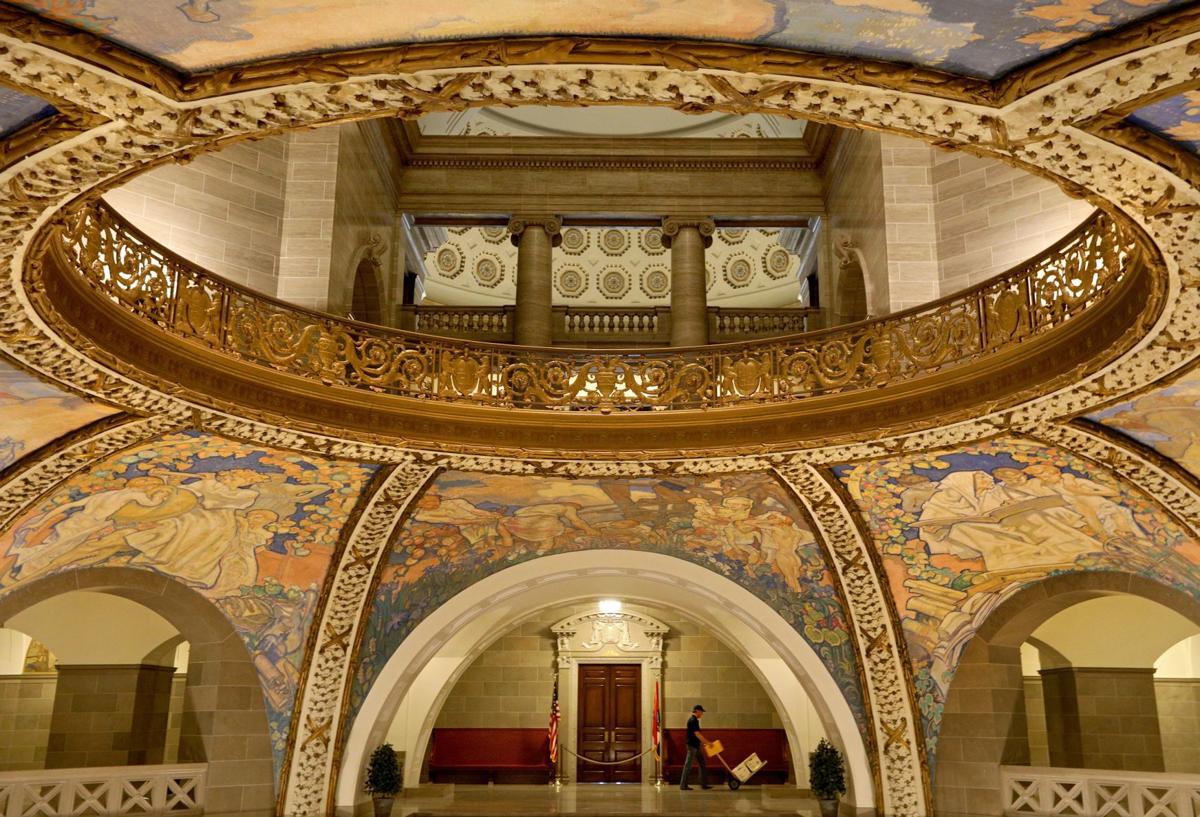 JEFFERSON CITY — The "revolving door" between state government and the lobbyists who descend on the Missouri Capitol each year spun fast in December.
Top staffers to Gov. Mike Parson and Lt. Gov. Mike Kehoe left the government payroll in recent weeks to become lobbyists in the health care sector, joining other former aides and lawmakers in the ranks of those who seek to influence the Legislature and the executive branch.
Justin Alferman, a Republican former state lawmaker from Hermann who had served as Parson's top lobbyist, is now working for SSM Health, a Catholic, nonprofit health system with hospitals in St. Louis and Jefferson City.
Alex Curchin, who was general counsel and legislative director for Kehoe, is now registered to lobby for health care giant Centene, which runs managed care operations. Centene, based in Clayton, is the second-largest publicly traded corporation based in the state.
The duo could be patrolling the halls of the Capitol when lawmakers return to action for their annual legislative session on Jan. 8.
Alferman and Curchin are following a hard-worn path of moving from the public sector to the potentially more lucrative private sector. In 2017, for example, Doug Nelson, a former top advisor to Democratic state Auditor Nicole Galloway and former Gov. Jay Nixon jumped into the lobbying pool with a newly formed subsidiary of the Lathrop Gage law firm.
Former Rep. Caleb Jones, a Republican from Columbia, also moved from a post with ex-Gov. Eric Greitens to a job overseeing the state's electric cooperative association in 2017.
Jones, however, wasn't immediately allowed to lobby because Greitens had issued an executive order barring all of his former employees from lobbying his office.
The former governor said he didn't want the appearance that his workers were trying to cash in on their experience.
Parson, too, issued an executive order barring his employees from lobbying until the end of his administration. But it only applies to ex-aides lobbying the executive branch.
Alferman is registered to lobby the legislative branch and local elected officials.
Congress and 33 states have various so-called revolving door bans in place as a way to stop lawmakers and staff from leaving the public sector one day and returning the next as lobbyists working for a company, a special interest group or an organization. Supporters say that revolving door leads to an erosion of trust by the public, who could believe officials may be casting votes or setting policy to curry favor with potential future employers.
Unlike Greitens, Nixon did not have a formal, public policy on employees leaving to become lobbyists. But, during his tenure, Nixon did call for a waiting period for lawmakers seeking to become lobbyists.
In 2018, Missouri voters approved a series of changes in how government operates as part of the so-called Clean Missouri initiative.
Get Government & Politics updates in your inbox!
Stay up-to-date on the latest in local and national government and political topics with our newsletter.