ST. LOUIS — As soon as she is sworn in Tuesday, the newest member of the St. Louis County Council will find herself in the middle of an ongoing battle over control of the seven-member body.
Shalonda Webb is replacing Rochelle Walton Gray, the lame duck District 4 councilwoman who last week cast one of four votes to retain Councilwoman Lisa Clancy, D-5th District, as council chair for a second year.
Gray's vote was controversial because her term was set to expire at the end of 2020 — except for a charter change that delayed the swearing-in of new county officeholders until the second Tuesday of January. Based on a county counselor's opinion, Clancy and Gray saw the charter change as an opportunity to extend Gray's tenure on the council and allow her to vote at the Jan. 5 meeting.
Clancy's opponents want to revisit that decision on Tuesday — and Webb's vote could be pivotal.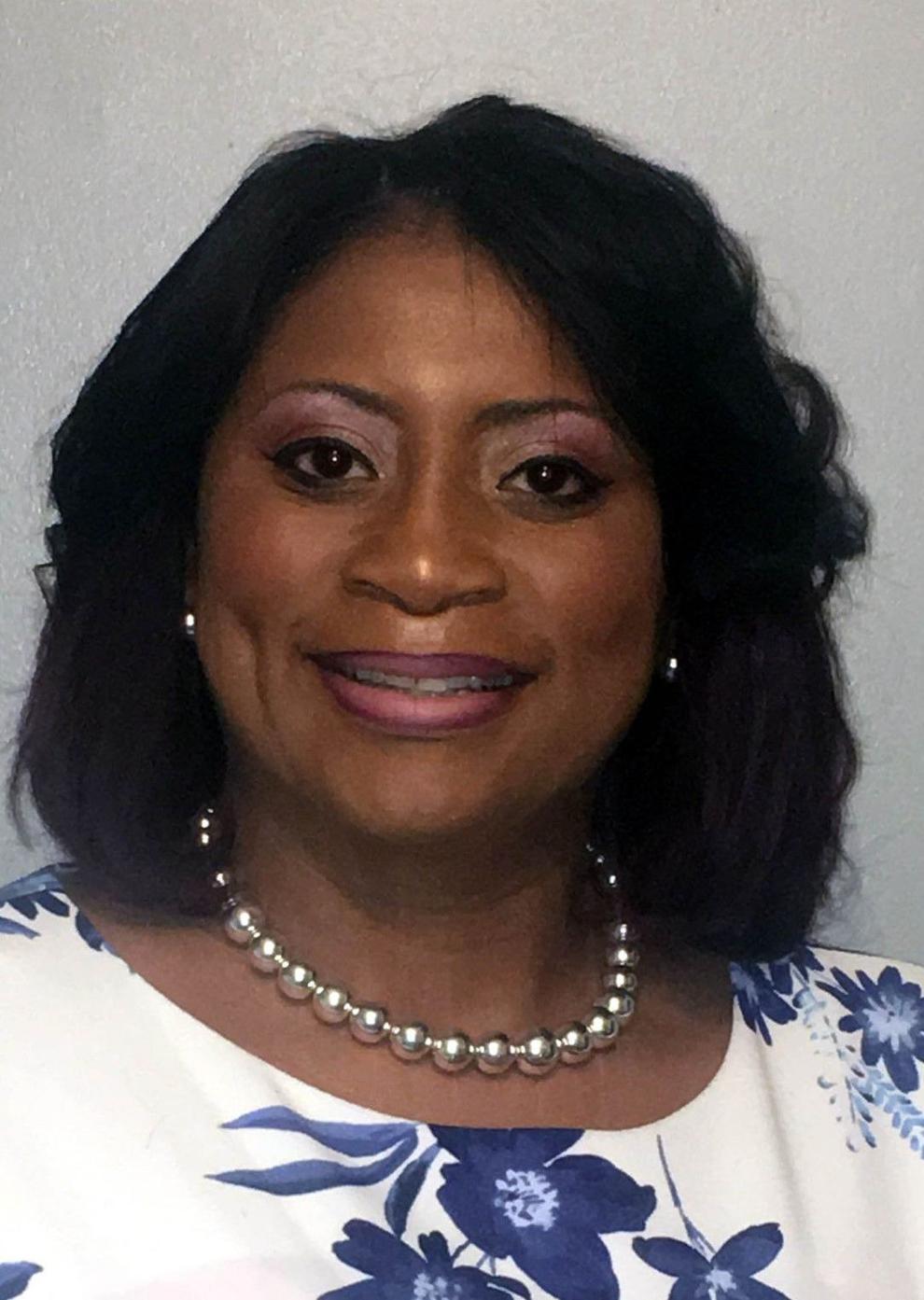 Clancy, Gray, Councilwoman Kelli Dunaway, D-2nd District, and Councilman Ernie Trakas, R-6th District, have generally supported County Executive Sam Page, including on public health orders and oversight of federal relief funds; Councilmen Mark Harder, R-7th District, and Tim Fitch, R-3rd District, and Councilwoman Rita Heard Days, D-1st District, have not. Days had Harder's and Fitch's support last week to replace Clancy as chair.
It's unclear how Webb, a Democrat, will vote on Tuesday — or in the future.
Webb previously said that Gray's participation in last week's vote disenfranchised voters, but she declined Monday to comment on whether she'll join a challenge against Clancy.
"I think I'll listen to the voices of North County and make a decision accordingly at that time," Webb said. "What I don't want to do is put out legislation in the media."
"I wasn't opposed to the person," Webb said about Gray and Clancy. "I was opposed because the people of North County's District 4's voices weren't recognized."
In her campaign, Webb pointed to the dilapidated Jamestown Mall as evidence of the area's stagnation over the past two decades. That sort of criticism could see her align with Days, who has blasted the county's response to the COVID-19 pandemic in her district. But Webb could also continue Gray's support of the Page administration.
"I think that pandemic caught everyone off guard," Webb said. "The response we got in North County, yes, it could have been better. But we're going to make sure we work together on that."
Webb largely declined to comment on the division on the council.
"I'm going to address each of those issues as they come up and I'm going to take on how they impact our community," she said. "There should be some compromise in there."
As a swing vote, Webb will affect the ability of Page's administration to enact legislation, said Ken Warren, a political scientist at St. Louis University.
"He's going to have to tread carefully," Warren said. "Ask any city or county manager and they'll tell you only need to count to four — four out of seven on your side. But these guys go through nightmares, as Page will, when you have a council that is divided and one person who is a swing vote. That will be tough for him."
'No legal mechanism'
Fitch said he plans to introduce a resolution Tuesday for the council to suspend its regular rules to reelect a chair and vice chair, on the basis that Gray's participation in the meeting last week violated county and state laws limiting terms to four years. Fitch has also introduced a resolution calling for a law enforcement investigation into the question.
How either will play out is unclear; the county charter does not specifically outline a recall process for the council chair.
Clancy said County Counselor Beth Orwick, a Page appointee, has advised her that there is no legal pathway in the county charter for council members to overturn the vote.
"There is no legal mechanism to actually follow through with anything they have said in those resolutions," she said. "There is no undoing the vote that happened."
But Webb can still decide whether she would vote in favor of the resolutions or against them — or abstain, Clancy said.
"That's her decision and I respect her decision," Clancy said.
Harder said he doesn't know how Webb will vote.
"But we're going to give her that chance to make that choice," Harder said. "And that's what this whole thing is about."
The charter commission's role The legal debate stems from a technical change in the county charter approved by voters in August that moved the county's start date for elected office holders from New Year's Day to the second Tuesday in January. At the time, members of the St. Louis County Charter Commission, which included legislative aides to council members, considered it a matter of convenience voting 12-1 in favor of the motion. 
Harder's former legal aide, Chris Grahn-Howard, introduced the formal motion to change the start date, based on a recommendation by Trakas, who voted last week for Clancy. Only Courtney Curtis, then an aide to former Councilwoman Hazel Erby, briefly questioned if the change would have unintended consequences.
Clancy on Tuesday will formally ask council staff to draft legislation to amend the charter further, suggesting the swearing-in date be moved up a week to the first Tuesday in January, when the council has its first meeting of the year.