JEFFERSON CITY — Jon Dalton, a registered lobbyist and the mayor of Town and Country, must shut down his campaign committee in response to a 2016 state law, the Missouri Ethics Commission said last month.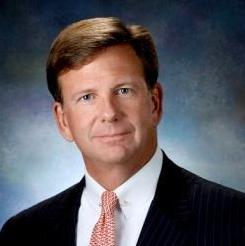 In a consent order Dalton signed on Dec. 19, the Ethics Commission cited the relatively new requirement that "any person who registers as a lobbyist shall dissolve his or her campaign committee."
The ethics commission said it would take no further action against Dalton so long as he closed his campaign committee within 90 days. As of Tuesday, it was still active.
Dalton, who has lobbied since 1994 and was first elected mayor in 2005, told the Post-Dispatch he was caught between two different statutes when the Legislature approved the ethics bill: one requires lobbyists to register with the state and the other requires candidates to form campaign committees.
"I hope that the General Assembly takes note of the unintended consequences of this law," Dalton said. He said state law as it stands is "contradictory and conflicting."
Dalton said he would close his campaign account but planned to run for mayor again in 2021. By then, he said, he hopes the Legislature changes the law.
The case could trip up other lobbyists who roam the Capitol.
In November, a lawyer in Columbia, Missouri, filed an ethics complaint against Columbia Mayor Brian Treece, alleging that Treece, who is also a registered lobbyist, was in violation of the law, according to the Columbia Missourian.
She registered as a lobbyist in 2013 and was elected to the Board of Aldermen in 2017.
Martin said then she believed that as long as she abstained from voting on potential legislation dealing with her client, Axon, she would avoid a conflict of interest in her dual roles.
"I would just abstain like any other elected official does when they have a conflict of interest," she told the Post-Dispatch, adding that she has seen other aldermen who work as lawyers or bankers have to abstain on issues affecting their clients.
"When I ran for office, I'd been a lobbyist for a long time," she said.
Dalton is the president and CEO of the Armstrong Teasdale law firm's lobbying arm and represents 20 businesses and groups in the Capitol, including BJC HealthCare Systems, the Drury Hotels Company, the Major League Baseball Players Association, and the Municipal League of Metro St. Louis.
Treece, meanwhile, registered as a lobbyist in 1996 and was elected Columbia mayor in 2016 and 2019.