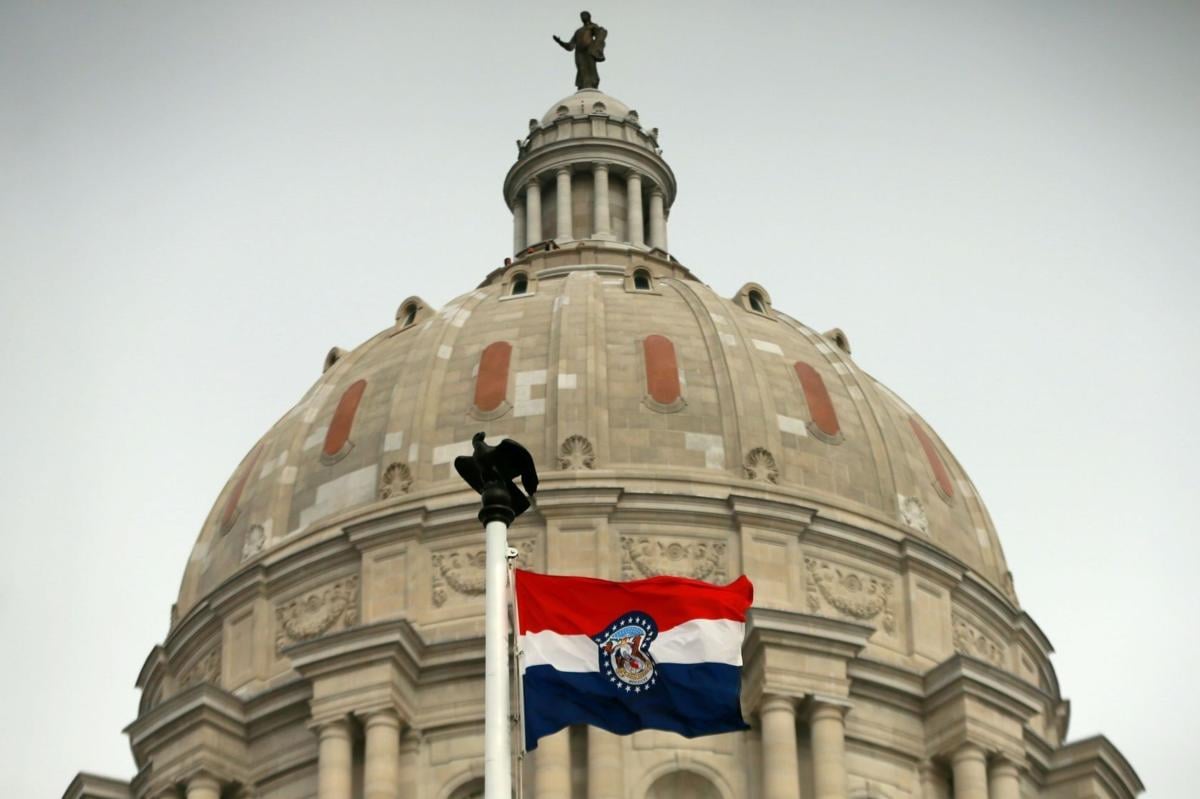 JEFFERSON CITY — Over the emotional pleas of opponents, the Republican majority in the Missouri House on Wednesday advanced a plan that would require athletes to compete on teams according to their assigned sex at birth.
Proponents said they were protecting girls from having to compete against athletes assigned male at birth, while opponents said the measure further stigmatizes transgender children and threatens Missouri as a destination for national sporting events, such as the NCAA's Final Four.
The proposal was attached to an unrelated education bill on a 100-51 vote, with one lawmaker, Rep. Alan Gray, D-Black Jack, voting present.
While the vote mostly fell along party lines, a handful of Republicans, including Rep. Shamed Dogan, R-Ballwin, voted against the measure.
He said during debate it wasn't clear whether the bill applied only to public K-12 schools or whether it also applied to sports teams sponsored by a public college.
"A lot is riding on this in terms of our state's reputation potentially across the country," said Dogan, who is considering running for St. Louis County executive next year.
"This hurts us. This makes us look backwards not forwards," Dogan said. He said a lot of the people on the floor were "straight, white, male Republicans" and that "when you come into this chamber, you are a majority.
"When you're not a majority and when you are in fact a superminority you look at the world a little differently," Dogan said. "I wonder how many of you have ever walked into a room and been the superminority.
"I just encourage you to try and put yourself in somebody else's shoes," Dogan said.
Rep. Doug Clemens, D-St. Ann, said the legislation affects his family personally because his brother's child is trans.
"I'm emotional about this because you're hurting my family," he said.
Proponents said transgender girls can still play on the boys' teams.
"This is not stopping people from being transgender," said Rep. Cheri Toalson Reisch, R-Hallsville. "This is about girls competing against biological boys."
House Minority Leader Crystal Quade, D-Springfield, said the language the GOP had emphasized, such as protecting girls from boys, had been poll-tested to gets folks "fired up for election season."
She said the bill would die before the end of the legislative session.
The Missouri State High School Activities Association already has a policy dealing with trans athletes.
For students who are not using medical or hormone treatment to transition, the association's handbook says transgender boys may participate on boys' teams but transgender girls may not play on girls' teams.
Transgender boys who are using hormone treatment may play on boys' teams and are no longer eligible to participate on girls' teams. Transgender girls who are using hormone treatment may continue to play on boys' teams, and may switch to the girls' team after one year of treatment, as long as "appropriate hormone levels" are maintained, according to the policy.
The underlying education bill was still being debated Wednesday afternoon. It needs two votes in the House before advancing to the Senate for consideration. If both chambers approve it, the measure would advance to GOP Gov. Mike Parson. Missouri's annual legislative session ends May 14.
The bill sponsor, Rep. Chuck Basye, R-Rocheport, has also proposed a constitutional amendment for the 2022 ballot that would put the question of restricting trans athletes to a statewide vote.
Maria Benevento of the Post-Dispatch contributed to this report.
"A lot is riding on this in terms of our state's reputation potentially across the country. This hurts us. This makes us look backwards not forwards."

— Rep. Shamed Dogan, R-Ballwin