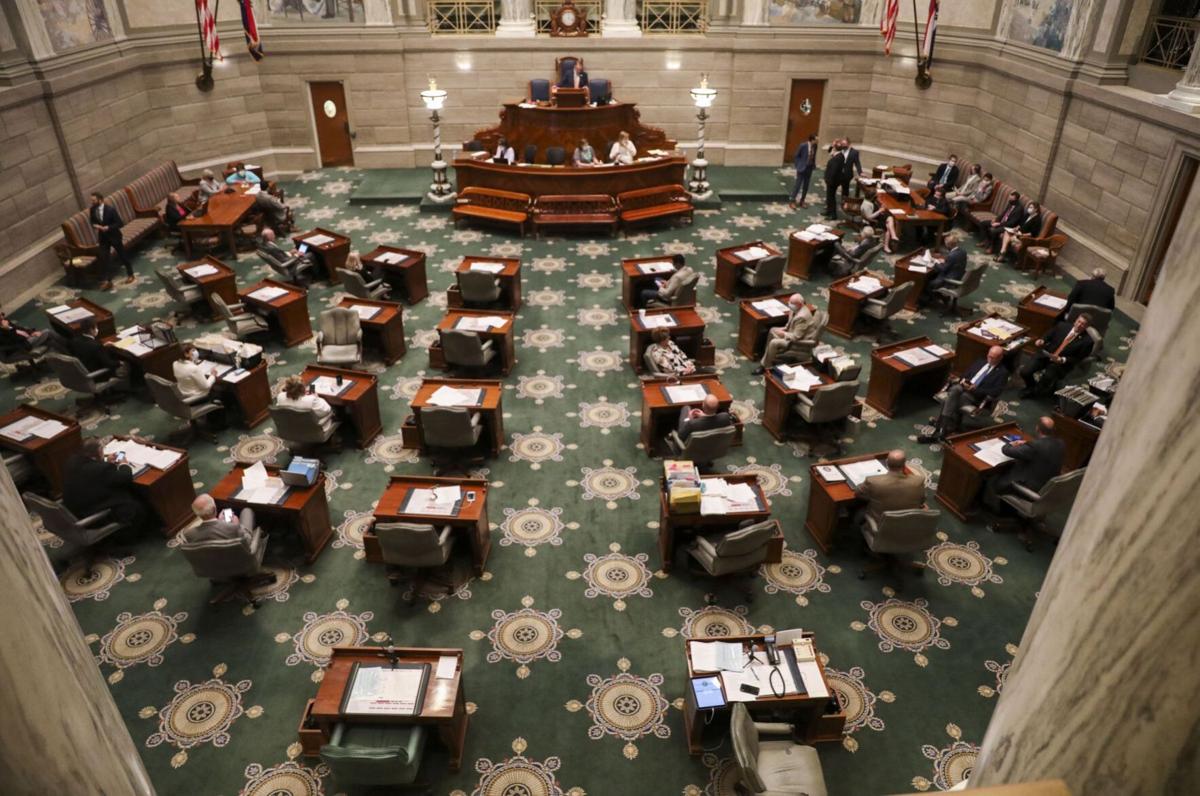 JEFFERSON CITY — Chances are low that legislation aimed at transgender athletes will make it through the chamber this year, Missouri Senate leaders from both parties said Thursday.
"I have to assume, if it's just getting out of the House now … getting across the finish line would probably be tough at this point," said Senate Majority Leader Caleb Rowden, R-Columbia.
Rowden said the issue is complex and members of his caucus likely have different opinions on it.
The House on Tuesday debated an amendment, sponsored by Rep. Chuck Basye, R-Rocheport, that would make public schools use sex assigned at birth when determining which sports transgender students can play. A transgender girl would be barred from playing girls' sports if the bill became law.
The amendment was approved on Wednesday after another emotional debate the following day.
The vote was 100-51, with one lawmaker, Rep. Alan Gray, D-Black Jack, voting present. Nearly all Democrats and a handful of Republicans opposed the measure.
But the proposal the amendment was attached to, an unrelated education bill, has been tabled twice and has still not advanced to the Senate.
If it ultimately clears the House — which would require two separate votes — it would still need to make it through a Senate committee before being taken up by the full chamber.
Senate Minority Leader John Rizzo said he wasn't familiar with the specific proposal the House is considering but agreed it was unlikely to be completed during the current session.
He said the state needs to be cautious about the response of the business community to "heinous" anti-LGBTQ legislation.
"You lose All-Star Games, you lose NCAA tournaments," he said.
"We haven't had any of that stuff over here, really, and I don't anticipate it gets done, but they need to be real careful," Rizzo said. "These corporations are really getting involved with all of this meddling in people's personal lives and this fear-mongering."