WASHINGTON • President Donald Trump has nominated St. Louis attorney Stephen Clark as a U.S. District judge for the Eastern District of Missouri, and Cape Girardeau County Sheriff John Jordan to be U.S. Marshal for that district.
The nominations, which must be approved by the Senate, were announced Tuesday by Sen. Roy Blunt, R-Mo., who lauded both men's experience.
Clark founded the national litigation practice RUNNYMEADE law group in St. Louis in 2008, according to the firm's web site. He has handled cases in more than 20 federal courts, four federal appeals courts and nine state courts.
Blunt said that Clark has earned "widespread praise from legal professionals and elected officials."
Clark did not immediately respond to a request for comment.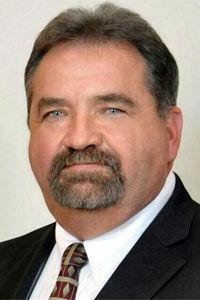 Jordan has been Cape Girardeau County Sheriff since 1994 and is the longest-serving sheriff in that county's history. He has been in law enforcement for 36 years.
Blunt lauded Jordan for leading a "statewide counter-narcotics program," and said that, if confirmed, Jordan would be the first sheriff to hold the Marshal's position of the Eastern District in 40 years.
Jordan "is known for his support of the 2nd Amendment and was one the first Missouri sheriffs to testify before the Missouri Supreme Court on behalf of Missouri's citizens to obtain concealed carry permits," the sheriff's bio says on his department's web site.  
Trump's nomination process has become a political issue here.
Republican Senate Leader Mitch McConnell, who in 2016 refused to consider former President Barack Obama's Supreme Court nominee, again complained Tuesday that Democrats were slow-walking the nominating process by requiring the Senate to go through cumbersome legislative processes to confirm even the least-controversial nominees.
Democrats, including some who have voted against virtually all of Trump's nominees, say they're doing proper vetting and say Trump has also lagged on nominations.