WASHINGTON • President Donald Trump has re-nominated St. Louis lawyer Stephen Clark to be a federal judge in the Eastern District of Missouri.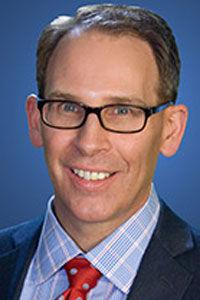 He's among a cluster of judges who did not get a confirmation vote in the Senate last year, a casualty of government shutdown. Clark was among more than two dozen federal judicial nominees who were passed out of the Judiciary Committee, but who did not get floor votes by the end of the last Congress. For a time, these judicial nominees were potential bargaining chips in a potential deal to keep the government open.
But a deal never materialized, and a partial shutdown is now in its second month,
Clark was passed out of the Judiciary Committee by a single vote, and he seemed headed to a close nomination fight on the Senate floor. Democrats who unanimously opposed him in the Judiciary Committee said his past writings and positions on gay rights and abortion raised questions about his impartiality. 
Clark answered a bevy of written questions from committee Democrats and said he had the experience and ability to be an impartial judge.
Clark founded the national litigation practice RUNNYMEADE law group in St. Louis in 2008. He has handled cases in more than 20 federal courts, four federal appeals courts and nine state courts.
Trump nominated him last April. At the time, Sen. Roy Blunt, R-Mo., said Clark had garnered "widespread praise from legal professionals and elected officials."
Press reports have indicated Republican Senate Leader Mitch McConnell is considering invoking the so-called "nuclear option" to approve Trump judicial nominees, after Democrats dragged out many of Trump's court nominees with long debates before close votes to approve them. That would fast-track floor debate from 30 to two hours for each nominee, according to Carl Tobias, an expert on the federal judiciary at the University of Richmond.
Republicans have complained that Democratic senators were "slow walking" Trump nominees out of spite for the president. But Tobias said the GOP did the same thing under former President Barack Obama, and that the GOP complaints lack merit as a result.
"Two words: Merrick Garland," Tobias said, referring to Obama's 2016 Supreme Court nominee who did not even get a hearing before the Republican-controlled Senate Judiciary Committee. 
In his first two years in office, Trump has made a major dent in federal judgeships, getting 85 through, including a record 30 federal circuit judges, according to Tobias.
He said he expects Clark to be narrowly approved once he is again passed out of the Senate Judiciary Committee, an even greater likelihood this year because of changes in the committee. 
But Tobias also said the "optics" of trying to move contentious nominees through the Senate during a shutdown would likely mean that the confirmation of judges will be on hold until the shutdown impasse ends. 
Because they gained two Senate seats, Republicans now have a 12-10 majority, up by one, in that committee. It is now chaired by Sen. Lindsey Graham, R-S.C., who took over for Sen. Chuck Grassley, R-Iowa.
The committee has several new Republican members, including Sen. Josh Hawley, R-Mo. It lost one Republican member — Jeff Flake of Arizona — who was holding up judicial nominees in committee late in 2018 over a disagreement with Trump on the Robert Mueller investigation into Russian activity in the 2016 presidential campaign.
Sen. Dick Durbin, D-Ill., also serves on the committee. He opposed Clark's nomination last year.