ST. CHARLES — About 100 people marched down a state highway in St. Charles on Saturday morning to rally for President Donald Trump's reelection as the campaign season hits full swing around the country.
March organizer Scott Borden said he applied for a parade permit through the city about two months ago, and St. Charles police blocked traffic along busy Highway 94 while participants marched about a mile from Marcus St. Charles Cinema to Interstate 70 and then back. As traffic backed up behind the rally, many motorists passing on the other side of the highway that runs through traditionally conservative St. Charles County honked in support.
"I think this election is critical, and I just wanted to show my support for Trump but also back the blue," said Michael LeMoines, a St. Charles resident who said it was the first time he'd participated in a political rally.
The event was billed as both a Trump rally and a march to support the police and military veterans. Trump has campaigned on a law-and-order message in recent months, criticizing Black Lives Matter protesters who took to the streets amid civil unrest following the police killing of George Floyd in Minneapolis in May, and accusing Democratic rival Joe Biden of losing support from law enforcement.
The president earned the endorsement of the country's largest police union, the Fraternal Order of Police, which has endorsed Republican presidential candidates ever since it backed Democrat Bill Clinton in 1996. Trump also won the support of the National Association of Police Officers, a lobbying group that sat out the 2016 election but had endorsed the Obama-Biden ticket in 2008 and 2012.
Biden has touted endorsements from some 200 current and former police officials in his presidential bid.
Borden, the leader of Saturday's march, said he is not affiliated with any Republican organization and that it was his first time organizing a political rally. He said the recent flurry of Black Lives Matter protests, some of which blocked roads in predominantly white St. Charles, inspired him to organize his own march.
"I've been tired of seeing protesters disrupt traffic without permits and infringing on people's right to travel," Borden said. "It's OK to be outside protesting, but not without a permit."
The rally came a day after Trump was taken to Walter Reed National Military Medical Center for COVID-19 treatment. Several at the rally expressed confidence Trump would recover and said the media was likely to blow the severity of his illness out of proportion. But some acknowledged the virus is a danger and Borden asked attendees to "wish him the best in his recovery."
Other marchers also had health care on their minds. Donning a pink "Trump 2020" hat, small-business owner Sarah Kaiser said she has struggled to afford health insurance coverage for her company, which makes it hard to find employees. She was in a car accident a month ago and had to go to the hospital for stitches. With a policy covering only catastrophic care, she's "scared to death" of what her hospital bill will be.
She blames the Affordable Care Act, passed under President Barack Obama, for the high cost of insurance and thinks Trump would take action in a second term to hold down the cost of prescription drugs and medical care.
"Something's going to have to give here," she said. "We can't have an affordable health care system when we have doctors charging us $800 to see them for five minutes."
Trump supporters march in St. Charles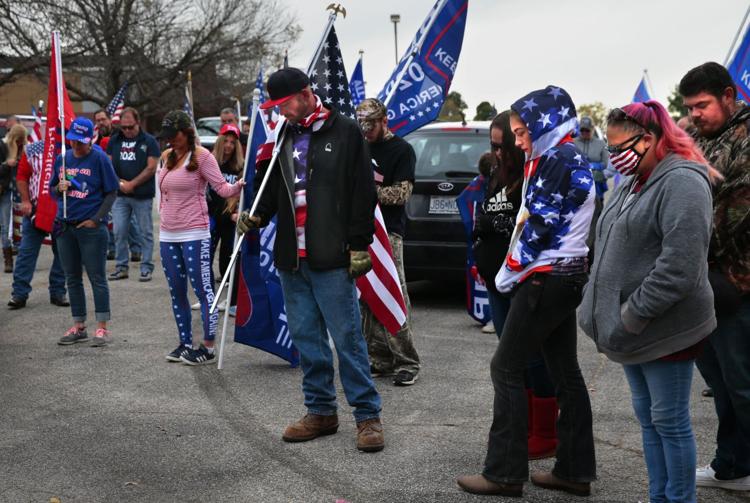 Trump supporters march in St. Charles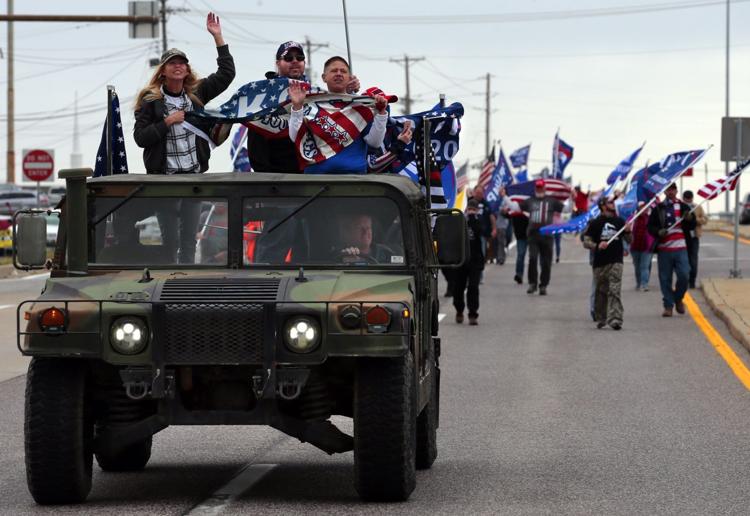 Trump supporters march in St. Charles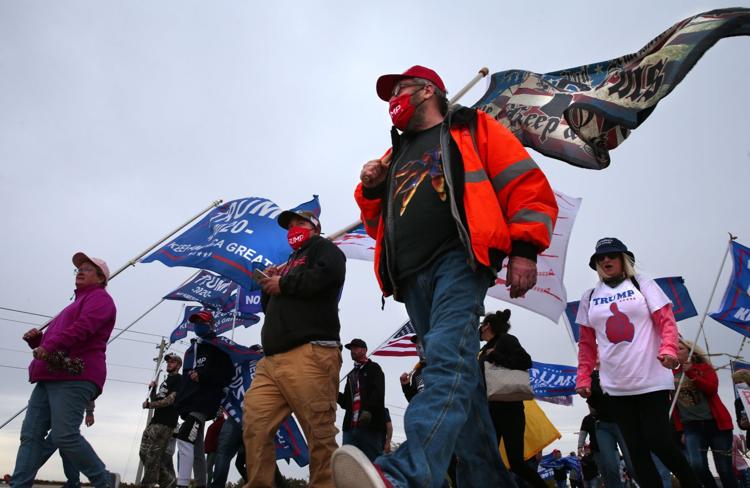 Trump supporters march in St. Charles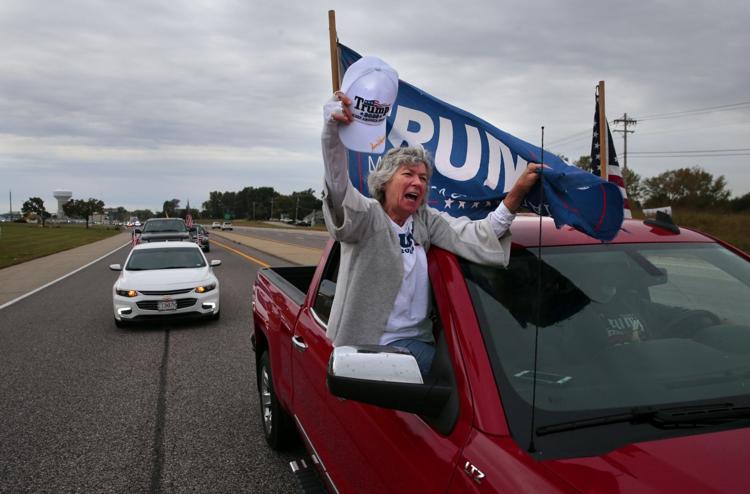 Trump supporters march in St. Charles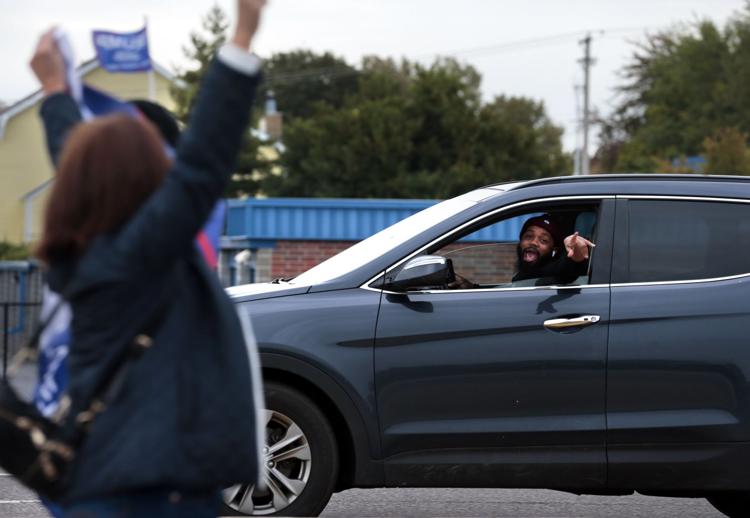 Trump supporters march in St. Charles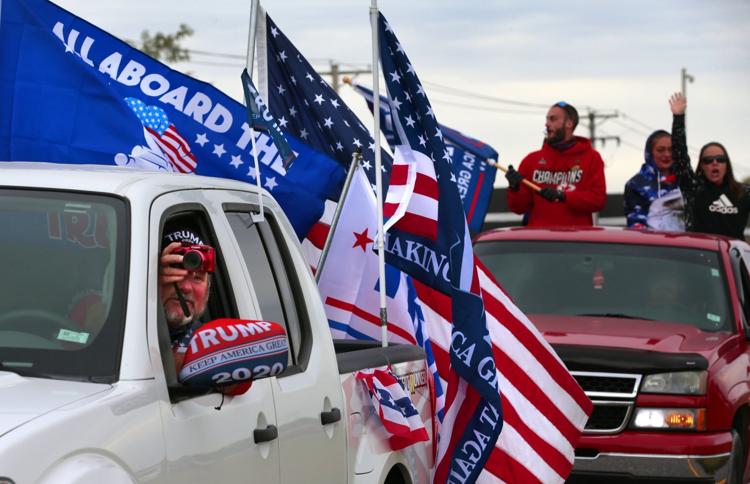 Trump supporters march in St. Charles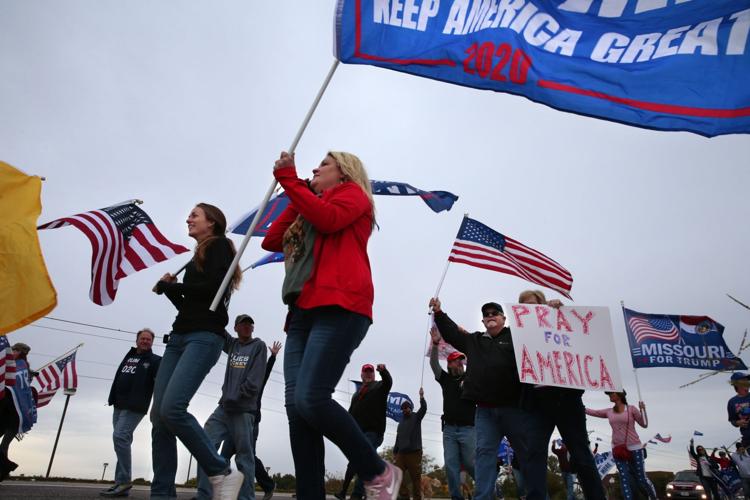 Trump supporters march in St. Charles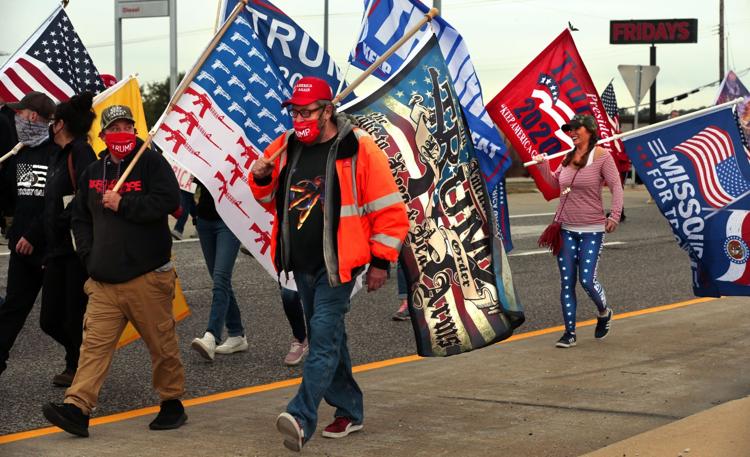 Trump supporters march in St. Charles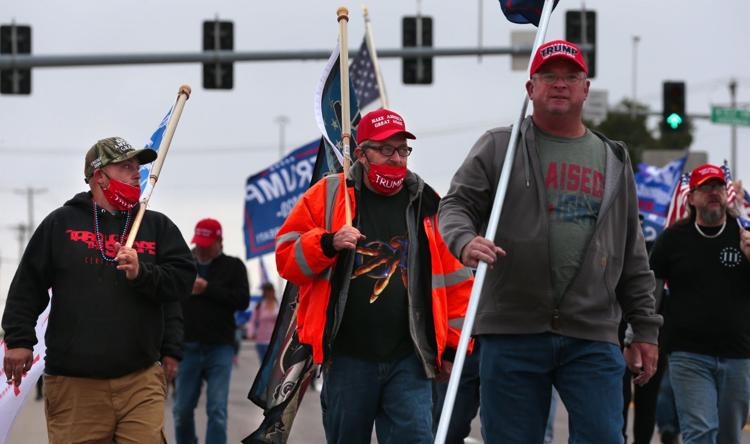 Trump supporters march in St. Charles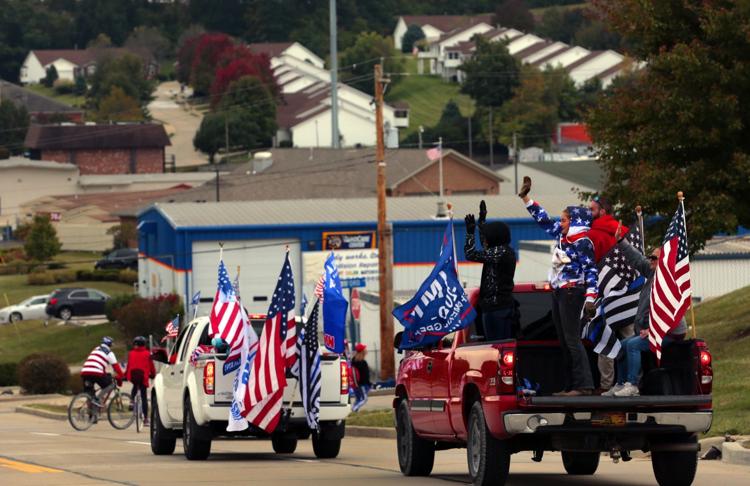 Get Election 2020 & Politics updates in your inbox!
Keep up on the latest in national and local politics as Election 2020 comes into focus.