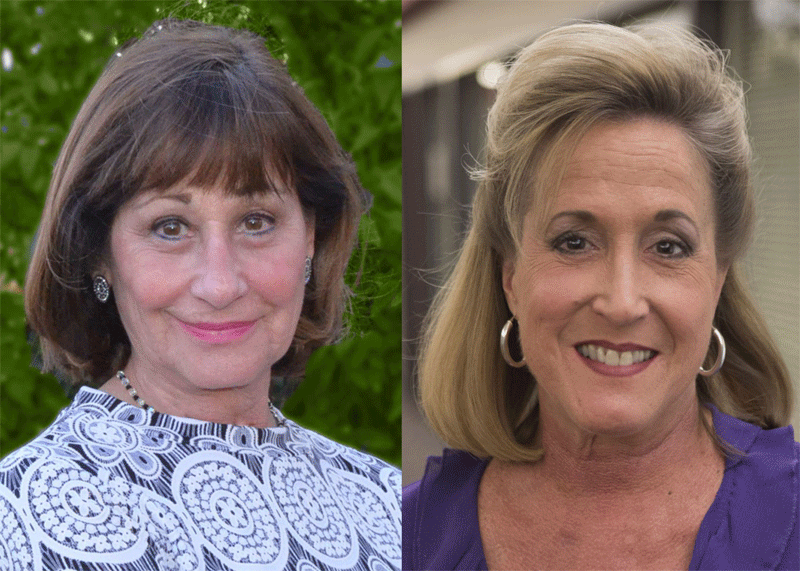 U.S. Rep. Ann Wagner and state Sen. Jill Schupp inched closer Friday to a debate ahead of the Nov. 3 election in the hotly contested race in the suburban swing district. 
But details about when and how the debate will take place remain unclear. 
Schupp, D-Creve Coeur, publicly challenged Wagner to a debate on Wednesday, calling for one televised debate between the candidates in October. 
Wagner, R-Ballwin, agreed to a debate Friday, but her campaign said it received other invitations to set up a debate between the two candidates and hadn't yet decided on an option. 
"We have received multiple invitations for debates," campaign manager Kris Cook said in a news release Friday, "and look forward to the opportunity."
Schupp, a Democratic state senator from Creve Coeur, is challenging four-term Republican incumbent Wagner, of Ballwin, in Missouri's 2nd Congressional District.
The contest is one of a handful of competitive House races targeted by national Democrats, who have reserved air time in the coming weeks to support Schupp and other challengers to GOP incumbents in suburban swing districts.
Missouri's 2nd Congressional District includes parts of St. Louis, St. Charles and Jefferson counties and has favored Republicans in past years. This year, the nonpartisan Cook Political Report has called the race a tossup.
Schupp's campaign said it sent a letter to Wagner's campaign requesting an in-person debate in October, organized by nonpartisan moderators and televised on a local broadcast station, as well as online, free of charge to viewers. 
"A televised debate is the best possible forum for voters to see the stark differences between these two candidates," Schupp said in a news release Wednesday. 
Wagner spokesman Stephen Puetz said their campaign anticipates "accepting one of the debate options that have been sent to the campaign." 
Schupp, whose Missouri Senate district includes a swath of St. Louis County that includes some of the area's most affluent communities, is one of few Missouri Democrats to win a high-profile race in recent election cycles. In 2014, she narrowly defeated Republican Jay Ashcroft in the 24th Senate District; Ashcroft is now secretary of state. 
Wagner, a former U.S. Ambassador to Luxembourg and former chair of the Missouri Republican Party, narrowly held her seat in Congress in 2018, defeating a challenge from first-time candidate Cort Van Ostran by a 4-point margin, which remains the closest a Democrat has come to unseating Wagner since she was elected in 2012.
Get Election 2020 & Politics updates in your inbox!
Keep up on the latest in national and local politics as Election 2020 comes into focus.