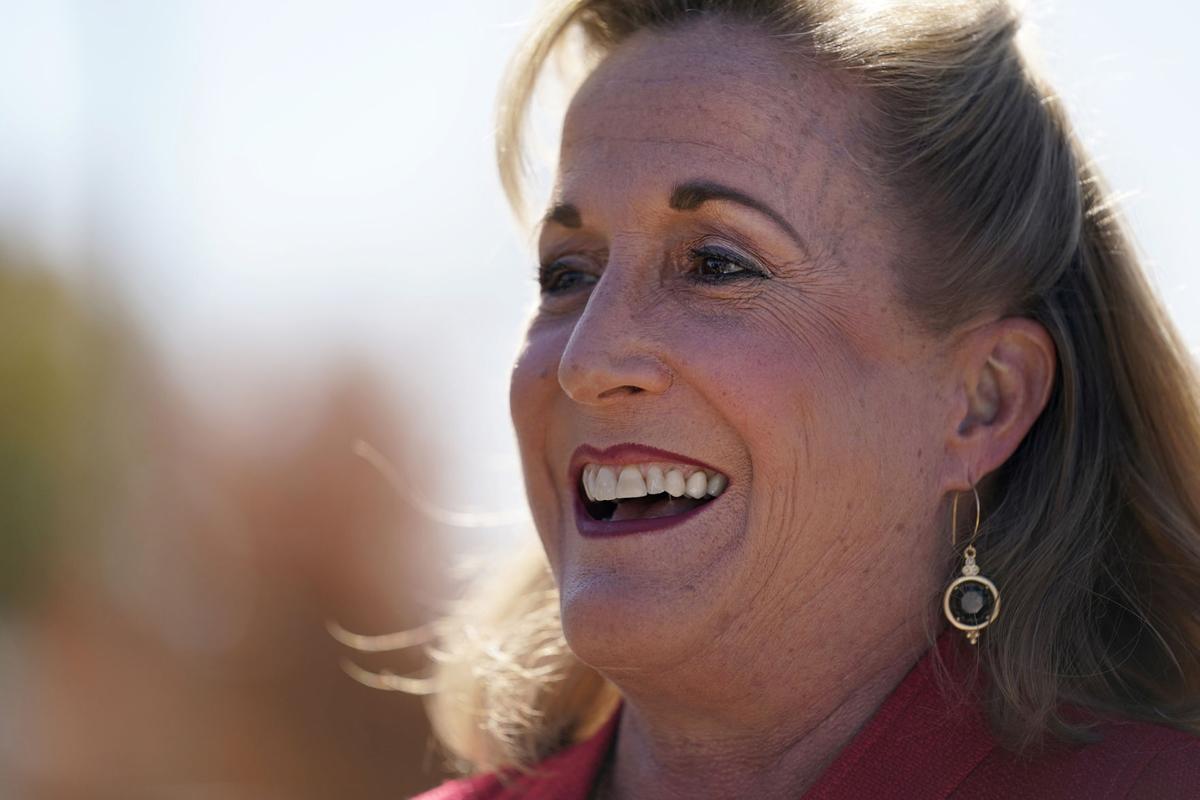 ST. LOUIS — U.S. Rep. Ann Wagner on Monday announced that she will not join fellow Republicans in Congress raising objections to the certification of the election results affirming President-elect Joe Biden's victory.
In a statement, Wagner, R-Ballwin, broke with Republican colleagues in the House and Senate, including Sen. Josh Hawley, R-Missouri, who said they will vote against certifying Electoral College votes.
Those objections are not expected to change the certification of Biden's win, but will force House and Senate votes that will delay the final result.
That move, Wagner said, would violate the U.S. Constitution by replacing the Electoral College with Congress.
"While I may not like the outcome of the election, that does not mean I can, nor should I, try to usurp the powers of the individual States of our republic," Wagner said. "To allow Congress to alter the decided outcome of the election would irreparably damage our system of government and defy the Constitution."
Allegations of voter fraud or irregularities, Wagner said, have been investigated and ruled on by election officials and courts "over five dozen times and rejected."
"At this point, all States have certified their election results and electors and alleged irregularities have been taken to State and Federal court over five dozen times and rejected, even by judges appointed by President Trump," Wagner said.
In the House, more than 140 Republicans also have said they will object to the certification of the Electoral College vote, including Missouri Reps. Billy Long, Vicky Hartzler, Sam Graves and Jason Smith. It is not known what a sixth Missouri Republican, Rep. Blaine Luetkemeyer, will do on Wednesday.
Republicans' plans to object to the election results follow President Donald Trump's false claims that there was widespread fraud in the election and repeated pressure on election officials to manipulate voting results. Trump has also pressured Republican senators to pursue his unfounded charges even though the Electoral College this month cemented Biden's 306-232 victory and multiple legal efforts to challenge the results have failed.
In December, Wagner joined Missouri Attorney General Eric Schmitt in supporting a Texas lawsuit attacking election procedures in four battleground states where Biden prevailed. Schmitt joined Missouri to the lawsuit involving Texas and 15 other states led by Republicans. Wagner was among 125 House members, including all six Missouri Republicans, who signed an amicus brief supporting the lawsuit.
Wagner on Monday referenced the lawsuit in her statement affirming the election results.
"I even signed on to an amicus brief to the Supreme Court of the United States asking the Justices to examine the election changes made by several States and determine if they went beyond the scope of the Constitution's State legislative requirements," she said. "The Supreme Court made a ruling and rejected the merits of our filing in an exceptionally expeditious manner."
While "some states needlessly injected controversy into this year's election by making last minute ballot changes and casting doubt over the management and integrity of their election process," Wagner said, allegations of fraud must be resolved by individual states or the U.S. Supreme Court.
"Both avenues have been tried, the legal process followed, and with that comes a finality that Congress and our nation must respect," she said.
Wagner, a former U.S. ambassador with deep roots in the Republican establishment, defeated a stiff challenge from Democratic state Sen. Jill Schupp in November to win election to a fifth term representing Missouri's 2nd Congressional District.
After initially opposing Trump's candidacy in 2016, Wagner endorsed Trump before the election. In her campaign for reelection last year, Wagner told reporters that she disagreed with Trump's rhetoric but supported GOP policies under his administration.
Updated at 5:20 p.m. with background on her support for a Texas lawsuit challenging the results in four states.