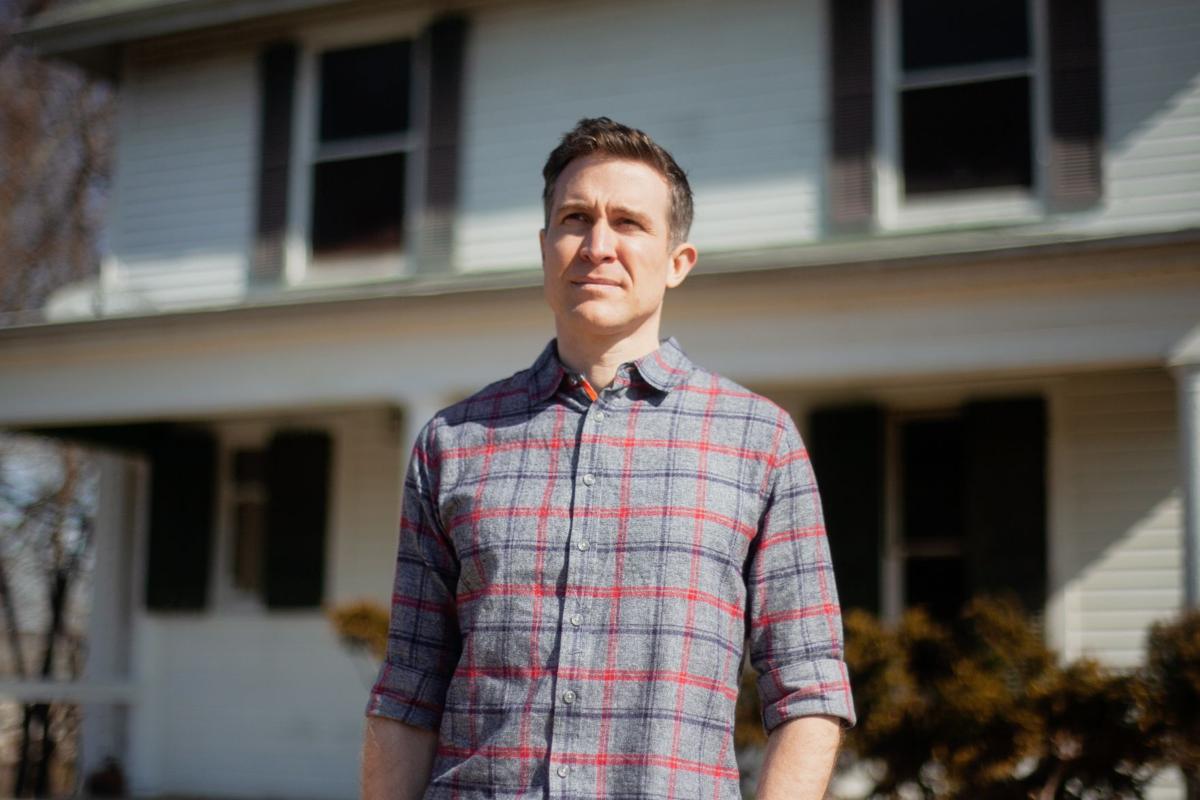 JEFFERSON CITY — A Marine reservist and Democrat running for U.S. Senate in Missouri claims a homestead tax credit on a property in Washington and has signed mortgage documents requiring him to live in that home through late this year, records show.
Lucas Kunce, 38, registered to vote at an Independence, Missouri, residence in February, apparently leaving behind his $863,000 Washington home, where he is set to receive a homestead tax credit in 2022 meant for properties that are the "principal residence" of the owner, according to the D.C. Office of Tax and Revenue.
With a field full of candidates running for the state's open Senate seat, the conflicting paperwork as to where he lives, and Kunce's lack of recent voting history in Missouri, may expose him to attacks by his opponents regarding his residency or engagement in Missouri politics, whether in the August 2022 Democratic primary, or if he wins, the November general election.
Kunce said he always intended to return to Missouri. He said canceling the homestead tax credit is a "bureaucratic nightmare" and that he won't be taking it. His spokesman said that after the newspaper flagged the mortgage clause requiring Kunce to live in D.C., he sought written permission from his lender for the move.
"This is my home state," he said. "You know, I always come back after whatever my obligation is. I went to Yale, came back to Mizzou for law school, stayed here, joined the military, did 13 years serving everybody here, which is always what I wanted to do."
Kunce's spokesman said he was transitioning back to Missouri after serving in the Marines and that his experience was the same as others adjusting to civilian life.
"After 13 years with the Marine Corps, including three deployments overseas and serving at the Pentagon, Lucas is taking the same steps that countless veterans take as they return home after defending our country," Caleb Cavarretta, spokesman for Kunce's campaign, said in a statement.
A Jefferson City native, Kunce enlisted in the Marines in 2007 and had last voted in Missouri in the 2016 general election, records show.
Kunce, in an interview, said he missed voting in the 2018 midterms — featuring Democratic U.S. Sen. Claire McCaskill's losing reelection campaign — because of arms negotiations and other tasks he was working on that fall for the Pentagon — tasks that required frequent travel back and forth from Europe.
Cavarretta said Kunce voted in Washington for the November 2020 election after Kunce entered the Marine reserves and didn't feel it was appropriate to cast a military ballot using his childhood address in Jefferson City. But Nick Jacobs, spokesman for the D.C. Board of Elections, said the agency had no record of Kunce voting.
Cavarretta said later on Wednesday Kunce was waiting for word from the the D.C. Board of Elections about "potential misspellings/etc" from the day he registered and voted.
Kunce said he was now living in Missouri — despite the D.C. mortgage paperwork carrying an occupancy requirement. He said that as part of a loan refinancing, he signed the updated paperwork with LoanUnited.com last year. As of Oct. 26 he owed the lender $787,000 plus interest.
Populist pitch
Unlike other relative unknowns who tried to make runs at statewide offices, Kunce has already shown an ability to post fundraising figures reflecting a serious candidacy, propelled by a gripping campaign launch video featuring his family's financial stress when faced with his sister's heart condition and his now-vacant childhood home on the "cracked streets" of Jefferson City.
He is making a populist pitch, featuring a kinetic campaign logo style popularized by progressives elsewhere and slamming in his launch video "the wealth of our state sucked dry by guys like Josh Hawley and Roy Blunt, and their top donors, who got rich stripping our communities for parts."
"It's time to Marshall Plan the Midwest," Kunce said, referencing the effort led by U.S. Secretary of State George Marshall to rebuild Europe after World War II, and "fight to invest right here in the heartland, where we've been making things for generations."
Through the end of March, Kunce reported raising $281,000 for his bid, according to Federal Election Commission filings, on par with the other high-profile Democrat who had launched a campaign by then — former state Sen. Scott Sifton, who raised $301,000.
Kunce, after graduating from Jefferson City High School in 2000, attended Yale University and earned a bachelor's degree in classical civilizations, according to his LinkedIn profile. He earned a law degree from the University of Missouri-Columbia and enlisted in the Marines, according to the profile.
Kunce has paid personal property taxes in Cole County since at least 2006, when he listed the address of his childhood home, on East Dunklin Street.
Between 2016 and 2020, Kunce listed a Washington address on his Cole County tax forms.
Sparse voting record
Kunce has voted less often than other candidates running for U.S. Senate.
A review of Missouri secretary of state's office voting histories shows that of the eight candidates who have announced Senate campaigns so far, the ones who have held elected office vote more often than those who haven't.
For example, Sifton, the former state senator from south St. Louis County, has voted in 52 elections, or in about two elections per year, since his first recorded vote in 1996.
There are records of Kunce voting in 15 elections since 2000 — meaning he has voted at a rate of less than one election per year. Before this year, Kunce had not participated in a municipal election since 2010, and he missed more recent votes on topics important to Democrats, including the August 2018 right-to-work vote and the August 2020 vote to expand Medicaid.
Also running on the Democratic side are Spencer Toder of Olivette, Jewel Kelly of Jefferson County and Timothy Shepard of Kansas City. No Democrats voted as often as Sifton.
On the Republican side, Attorney General Eric Schmitt has voted in 46 elections since 1994, or slightly less than two elections per year.
Former Gov. Eric Greitens has 27 recorded votes since 2006, a similar rate of participation as Schmitt.
Records show Schmitt and Greitens voted more often than St. Louis lawyer Mark McCloskey, the third announced GOP candidate.