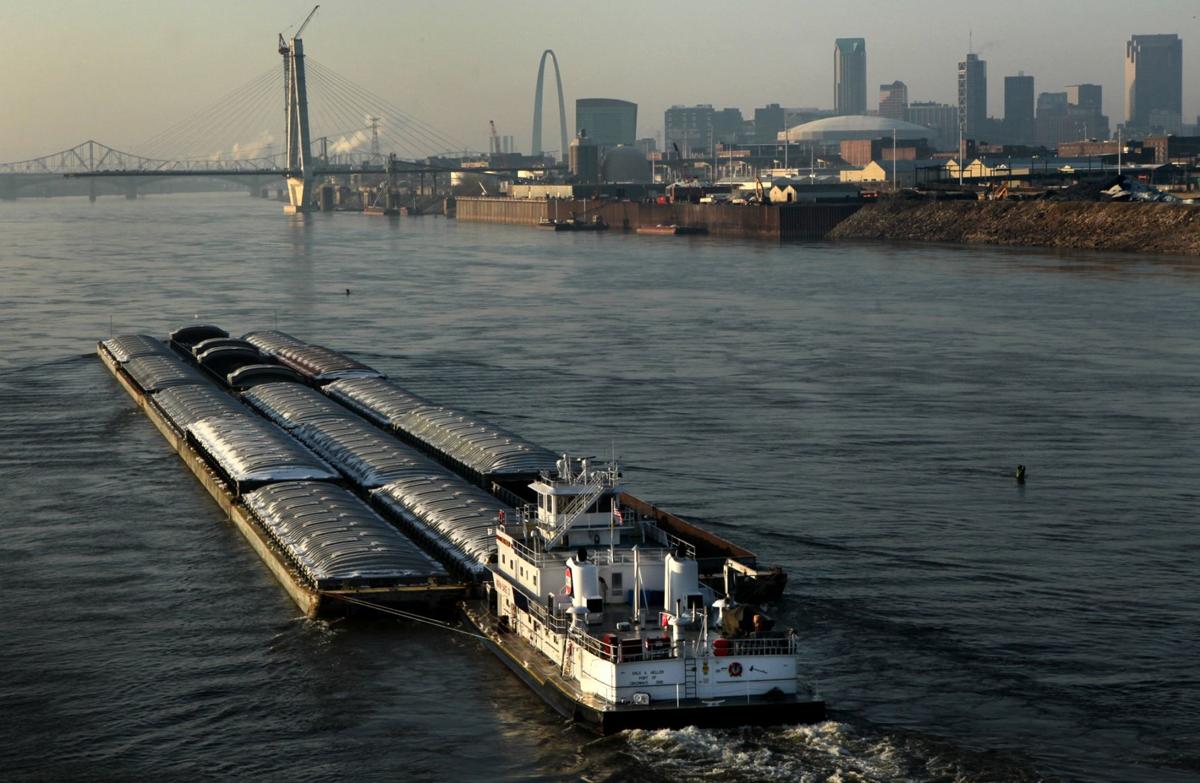 WASHINGTON • The U.S. Senate Thursday passed a $9 billion water resources development bill that includes $25 million to dredge Mississippi River ports.
The bill, a rare example of bipartisan compromise this year, still needs to pass the House, which could consider its version as early as next week. Its primary sponsors were Sen. Jim Inhofe, R-Okla., one of the Senate's most conservative members, and Sen. Barbara Boxer, D-Ca,lif., one of its most liberal.
The Water Resources Development Act includes several other Missouri-related provisions for clean-drinking water and for flood-control projects around the state, according to Sen. Roy Blunt, R-Mo. The bill also contains a Blunt provision that promotes calculating community affordability in new environmental regulations.
Blunt said that 500 million tons of cargo are transported on the Mississippi River each year and that the dredging projects in small ports will help Illinois, Missouri, and other states along the river improve that commerce.
The bill also includes a compromise on regulations on the disposal of coal ash.
Much of the focus on the bill was the $100 million it includes to address water problems in Flint, Mich., where Republican presidential candidate Donald Trump delivered an economic speech Thursday.
There, Trump referenced old axioms that cars were built in Flint and not to drink the water in Mexico. Now, he said, people are told not to drink the water in Flint, and cars are built in Mexico.
The bill passed, 94-3, with Republican senators Mike Lee of Utah, Jeff Flake of Arizona, and Ben Sasse of Nebraska voting no.
The National Wildlife Federation generally praised the bill, although it objected to some provisions, such as dredging in the Florida Everglades.
"The bill passed today will make America more resilient and prepared for increasing floods, extreme storms, and sea level rise by helping to ensure that the Army Corps can meet the nation's 21st century water infrastructure needs while protecting and restoring our nation's rivers, coasts, and wetlands," NWF CEO Collin O'Mara said. "Most provisions in the bill represent an improvement over the status quo, although there are some parts that could further damage our already stressed river and coastal areas."
A description of the bills main components is here.