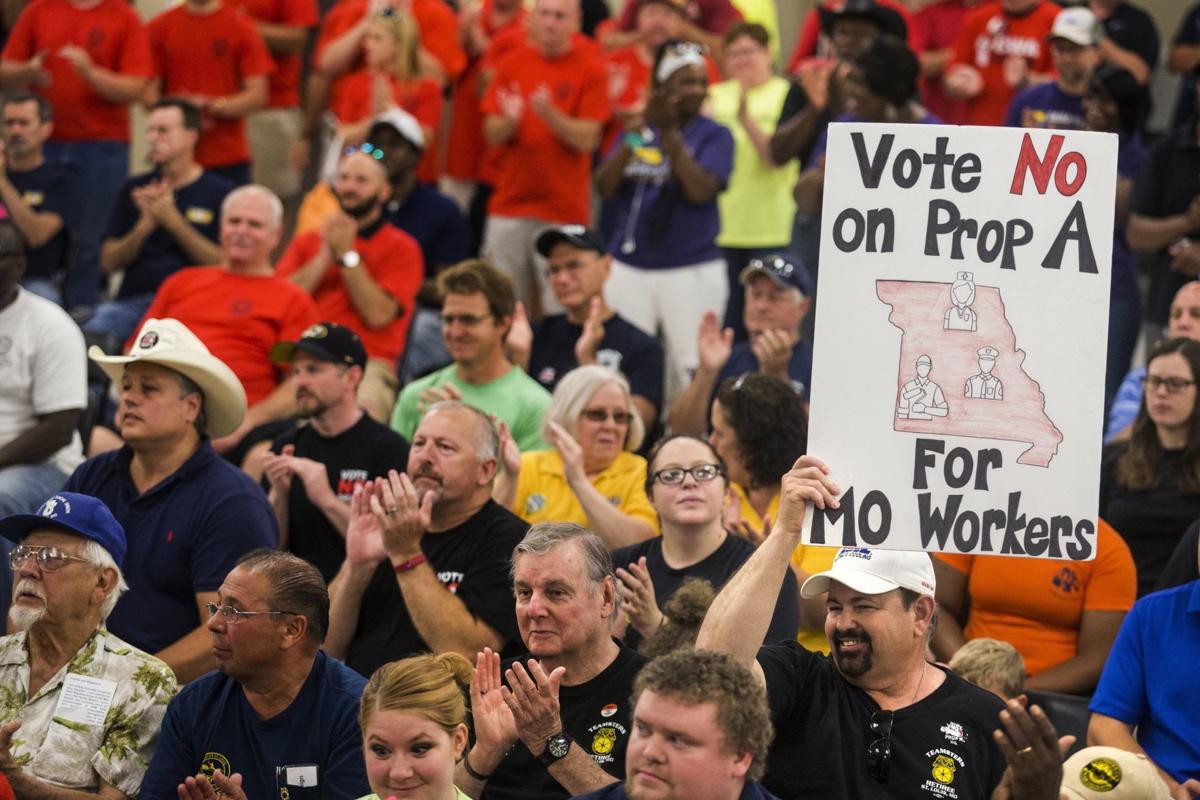 JEFFERSON CITY • With one week to go before Missouri voters head to the polls, the coalition of labor unions continues to pour money into defeating a `right to work' law on the ballot.
According to reports filed with the Missouri Ethics Commission, the union-backed We Are Missouri coalition has raised a total of $16.1 million in its bid to dump the proposed law.
During the month of July, the report shows the coalition poured $6.8 million into advertisements, including mailers and television ads.
The coalition, which has been fueled by six- and seven-figure contributions from national labor organizations had $539,188 on hand.
Supporters of right to work have three different committees working to keep the law on the books. They report spending a total of about $3.2 million and have over $600,000 in their accounts heading into the Aug. 7 primary.
One of the committees, Missourians for Freedom to Work, spent $1.2 million in July. The committee has received the bulk of its funding from A New Missouri, which is former Gov. Eric Greitens' nonprofit.
On Wednesday, labor leaders will be in St. Louis for a rally headed by Sean McGarvey, president of North American's Building Trades Unions. The 4 p.m. event is at the International Brotherhood of Electrical Workers Local 1.
Senate Minority Leader Gina Walsh, D-Bellefontaine Neighbors, said the rally is aimed at getting voters to the polls.
"Working men and women have been working hard to stop this," said Walsh,
"We have a nice middle class living that we're trying to preserve," said Walsh, who is president of the Missouri State Building & Construction Trades Council.
Also on Wednesday, Martin Luther King III, U.S. Rep. Emanuel Cleaver and union leaders will be holding a similar rally in Kansas City.