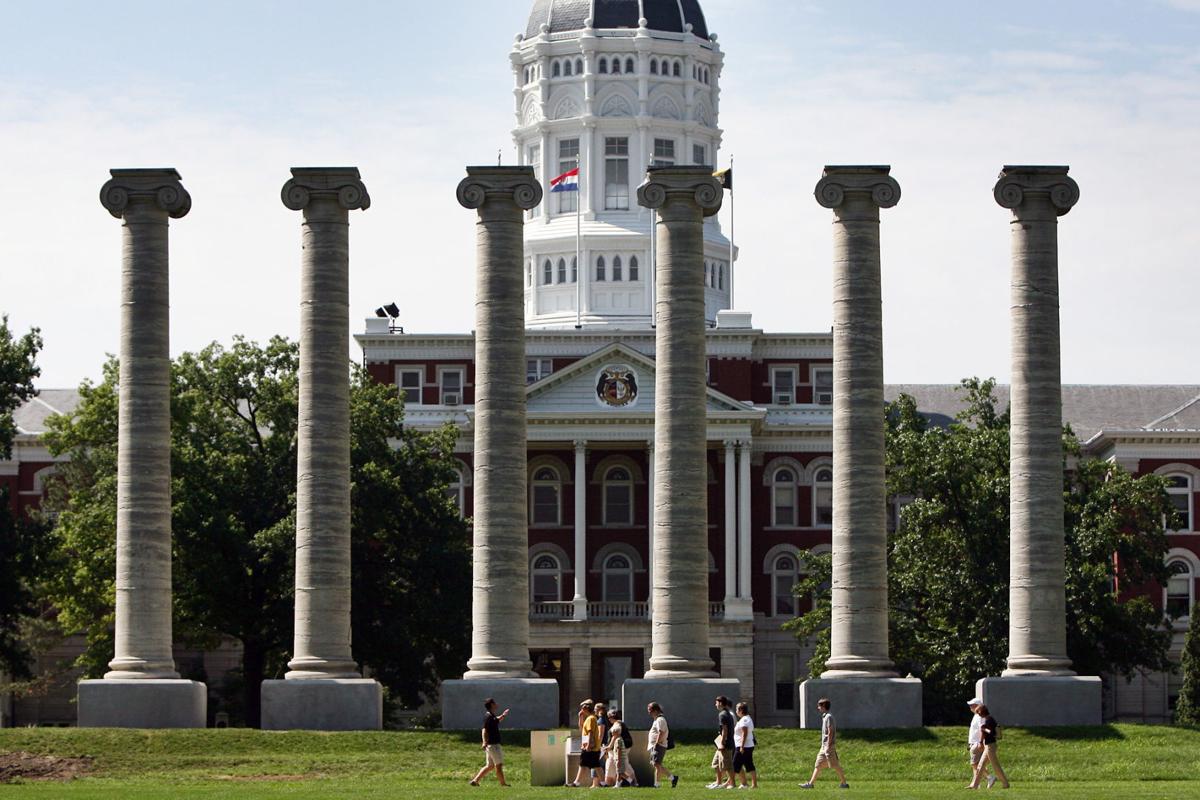 COLUMBIA, Mo. • After years of tightening budgets to meet relatively flat state funding and tuition, Missouri's higher education leaders are considering their options while facing additional withholds and a potentially smaller budget for the coming fiscal year.
Proverbial belts are as tight as they can get without damaging the quality of the education the University of Missouri system can provide students, interim system President Michael Middleton argued Friday.
In the short term, something has to give.
The most obvious option would be a tuition increase.
The university system's Board of Curators discussed the possibility of seeking a waiver from the state to raise tuition at a rate that's greater than allowed by a statewide cap.
It's a Band-Aid fix to a problem that could continue, depending on state funding.
The effort would require the state's higher education commissioner to approve a waiver from each interested school.
That idea isn't off of the table for any of Missouri's 13 four-year universities, according to Paul Wagner, executive director of the Council on Public Higher Education. His organization is made up of leaders from all state schools.
The waiver would be necessary thanks to a 2007 law that prohibits all state schools from raising tuition more than the Consumer Price Index each year. The index value has hovered around 1.8 percent since 2008. That amount gives universities little wiggle room, leaders argue, especially because they bartered deals with the former governor to not increase tuition even that much in exchange for a little extra funding.
Former Gov. Jay Nixon punished a few schools financially, including the University of Missouri system, in 2011 after it increased tuition more than the Consumer Price Index in an attempt to address budget woes.
During the meeting, University of Missouri-St. Louis Chancellor Tom George called the waiver "our best shot," while higher education leaders push for a change in the state's tuition cap. That issue seems less likely to go away quickly as there is no legislation filed to address the cap.
Gov. Eric Greitens hasn't indicated whether he'd consider reprimanding the schools for a tuition increase. After announcing recommendations for the coming budget year that include serious cuts to higher education, he pushed the example of Purdue University, which kept tuition flat for years by cutting spending.
Purdue also does something Missouri schools can't because of the tuition cap: It charges different tuition for different majors. For example, the cost of educating an engineering major is more than an English major, so engineering students would pay more.
Many state schools find a way to differentiate the cost of instruction through fees for specific programs and laboratories.
Even if the short-term fix at the University of Missouri is to increase tuition through a waiver, a number of leaders said Friday that the increase wouldn't be large and would continue to keep costs lower than competitor colleges in nearby states.