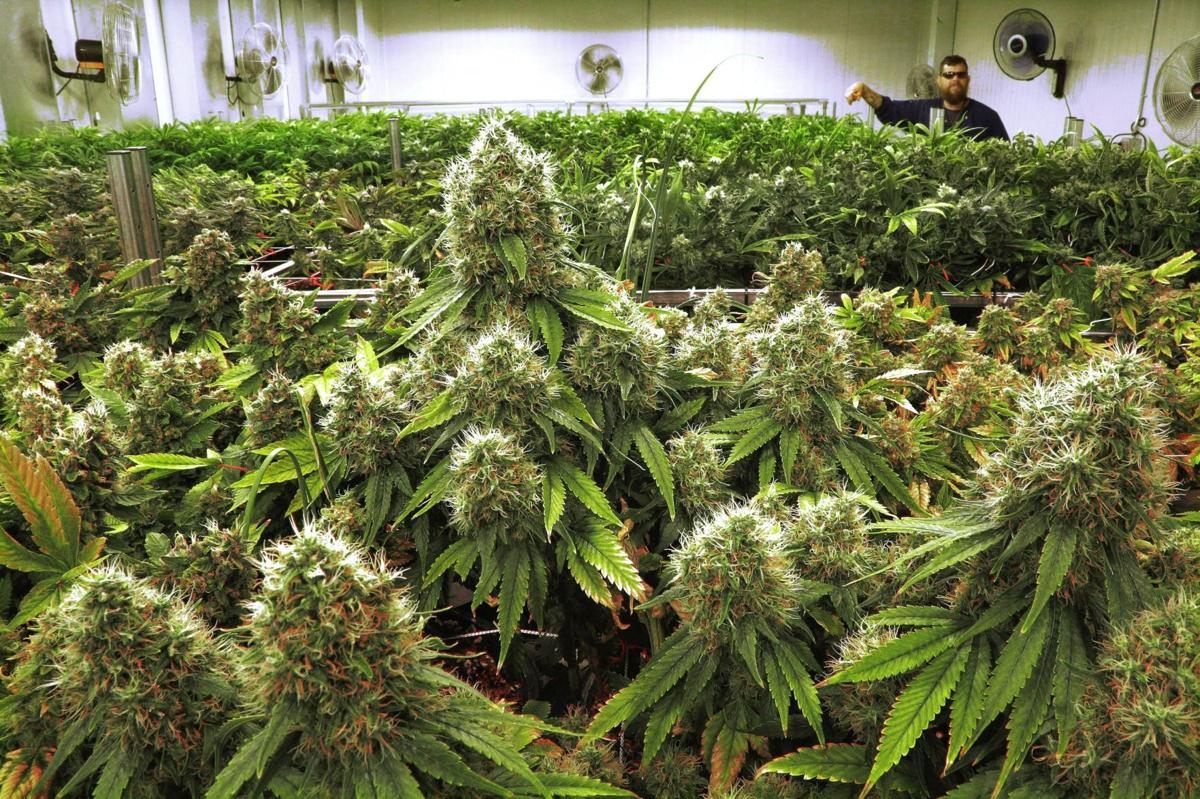 JEFFERSON CITY • Missouri voters will get a chance to weigh in on legalizing medical marijuana, tightening government ethics laws and raising the minimum wage in November, after state officials approved five ballot initiatives Thursday.
The Missouri secretary of state's office gave the green light to a trio of medical marijuana questions after the groups submitted enough signatures to get on the ballot.
Among them is one by a group known as New Approach Missouri, which asks voters for approval to impose a 4 percent tax on retail marijuana sales, which would go toward veterans' health care. The state estimates the proposal would generate $18 million in fees and sales tax each year.
Acceptable ailments for those seeking the drug would include cancer, glaucoma, epilepsy, intractable migraines, HIV-AIDS, terminal illnesses and other chronic conditions.
Voters also will be asked to embed medical marijuana into the state's Constitution, making it more difficult for the state's GOP-controlled Legislature to alter the proposal.
A second initiative, sponsored by a group known as Missourians for Patient Care, would change state statutes to make marijuana legal for medical use in helping to treat a similar menu of ailments.
If approved, the change would impose a 2 percent retail tax on medical marijuana, channeling revenue to early childhood education, veterans care, public safety and drug treatment.
A third effort, called Find the Cures by Dr. Brad Bradshaw, of Springfield, would impose a 15 percent tax on medical pot sales to finance a state institute to conduct research on cancer and other diseases.
Supporters say phasing in the increase will give businesses adequate time to adjust to the higher costs.
Scott Sandler, owner of Pizza Head in St. Louis, is among those backing the effort.
"It's important to look at wages as an investment instead of a cost. The return on investment includes lower employee turnover, which saves time and money in hiring, training and managing new employees. It includes better customer service and higher productivity. And it builds a stronger economy," Sandler said.
Meanwhile, a group called CLEAN Missouri got its initiative on the ballot. It asks whether voters want to tighten campaign contribution limits, ban lobbyist gifts, institute a two-year "cooling off" period for lawmakers-turned-lobbyists, start a new redistricting system in 2020 and require lawmakers to adhere to the Sunshine Law.
"Amendment 1 will ensure fair and competitive elections so elected officials cannot take their voters for granted and must earn their support," said Republican former U.S. Sen. John Danforth.
In recent weeks, other Republicans have formed the group Missourians First, which will oppose CLEAN Missouri. In a statement, former U.S. Sen. Jim Talent, R-Mo., who is chairing the group, said the initiative should be called "Gerrymander Missouri."
"Amendment 1 is not about ethics," Talent said in a statement. "It's a deceptive attempt to place authority over redistricting in the hands of one state official, and will result in spaghetti-like districts that divide communities of interest including the representation of minorities."
Currently, state legislative districts are drawn by two bipartisan panels. Under the model proposed by CLEAN Missouri, the state auditor would appoint a nonpartisan state demographer to draw new districts after the 2020 U.S. Census; a citizen commission would then review the lines.
Democrats for years have complained that even under the current bipartisan model, Republicans received a built-in advantage over Democrats after the 2010 Census.
Kathleen Boswell, president of the League of Women Voters of Missouri, said the proposed changes will ensure no party is given an unfair advantage when redistricting occurs after the next census. CLEAN Missouri backers say the demographer would also protect minority districts from "vote dilution."
Any legal challenge to the initiatives must be filed in the next 10 days.