JEFFERSON CITY — Voting rights groups asked the state's highest court Tuesday to streamline Missouri's mail-in voting process, arguing that the various steps required to vote by mail during a pandemic are unconstitutional.
They also said the court should allow county clerks to count all mail-in ballots on Election Day no matter if voters followed a requirement that they get the ballot envelope notarized.
"Count all ballots this election regardless of notarization," said attorney Sophia Lin Lakin.
In arguments before the Supreme Court, the American Civil Liberties Union asked the judges to overturn a Cole County decision dismissing claims that requiring some voters to get mail-in ballots notarized is a cumbersome step that could expose people to the coronavirus.
Lakin said the plaintiffs shouldn't have to find someone who has caught or died from COVID-19 in order to prove the notary requirement is a burden.
An attorney for the state, however, said it would be unfair to change the rules after voting has begun.
"Literally tens of thousands of Missourians have already cast their ballots," Solicitor General John Sauer said. "I think the principle of equal treatment does apply here."
People can register online through the Missouri secretary of state's website until 11:59 p.m. Wednesday or may mail an application to their local election authority, but it must have a Wednesday postmark.
Residents also may register in person at local election offices, many libraries, motor vehicle license offices and some other locations through the close of business Wednesday.
Through Oct. 1, there were a record 4.27 million people registered to vote in Missouri, according to the secretary of state's office.
Under current state law, Missouri voters this year in specific at-risk categories for contracting or transmitting COVID-19, or voters who have contracted the disease, may vote absentee ballots by mail.
The ballot envelope, however, must be notarized, unless someone is incapacitated or confined because of illness or disability, or if someone is a caregiver for a person in those circumstances.
People at risk for COVID-19 or who already have contracted the coronavirus that causes it also do not need to have their ballots notarized.
The Legislature also approved for 2020 a provision for mail-in ballots, allowing healthy voters younger than 65 to request a mail-in ballot and vote without providing an excuse. But the ballot envelope must be signed in the presence of a notary public, and the ballot must be returned by Election Day through the U.S. Postal Service.
In dismissing the original lawsuit, Cole County Circuit Judge Jon Beetem said there was little evidence presented by experts that supported that fear.
He said the expert used by the league during the trial "concedes that social distancing and other prudent precautions are consistently effective in preventing the spread of COVID-19, and Plaintiffs provided no evidence of any instance of transmission of COVID-19 during a notarization."
In addition, Beetem said ballot envelopes for absentee and mail-in votes have already been printed and made available.
"Invalidating the notarization requirement, and re-printing thousands of ballot envelopes, during a process that is already underway threatens to create confusion among voters and local election authorities, and it would subject Missouri voters to different legal standards during the same election, depending on when they cast their absentee or mail-in ballot," the judge wrote.
Two judges raised questions about whether attorneys for the ACLU had clearly outlined evidence showing the new process contained too many burdens.
Lakin urged the high court to take its time to review evidence showing there will be burdens on voters.
For example, there is a concern that the revamped state law doesn't apply to voters who live with people who are susceptible to the virus.
Sauer said the court should follow Beetem's decision because there has been no evidence that COVID-19 has been transferred to a would-be voter by a notary.
The arguments came as a second case in Cole County went to trial Tuesday in Circuit Judge Daniel Green's courtroom. The lawsuit, filed by the Washington, D.C.-based American Women advocacy organization, also seeks to ensure that ballots are counted even if mail service delays cause them to be delivered after the polls close.
A third case is pending in federal court, where a number of organizations are calling for a judge to make the mail-in voting process easier.
The groups include the Organization for Black Struggle, Missouri Faith Voices, the St. Louis and Greater Kansas City Chapters of the A. Philip Randolph Institute, and the National Council of Jewish Women St. Louis Section.
In-person absentee voting opens in Missouri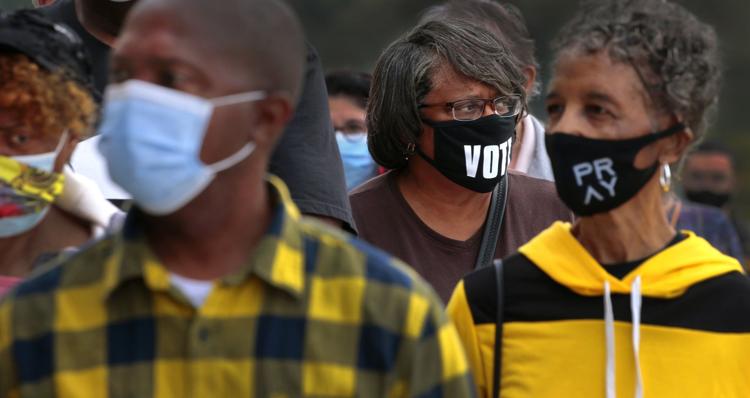 In-person absentee voting opens in Missouri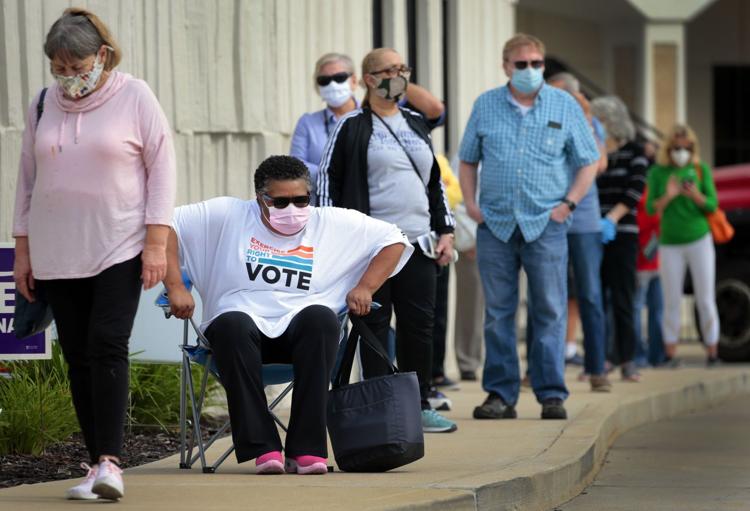 In-person absentee voting opens in Missouri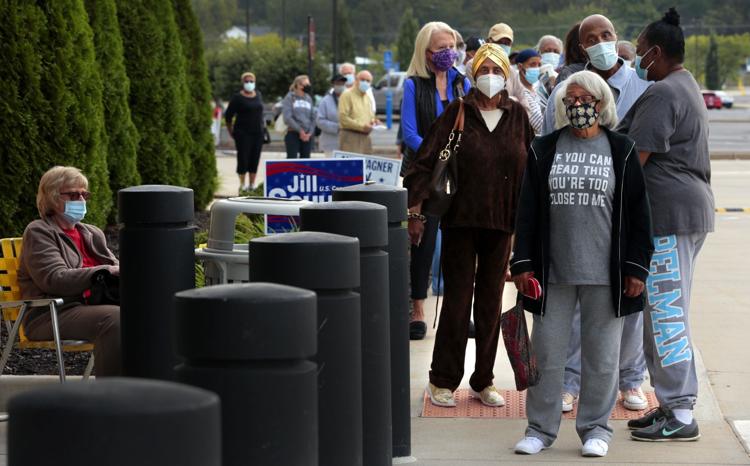 In-person absentee voting opens in Missouri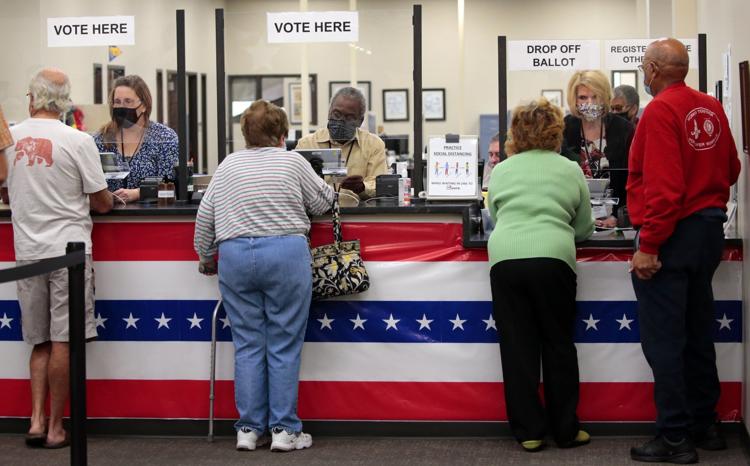 In-person absentee voting opens in Missouri
In-person absentee voting opens in Missouri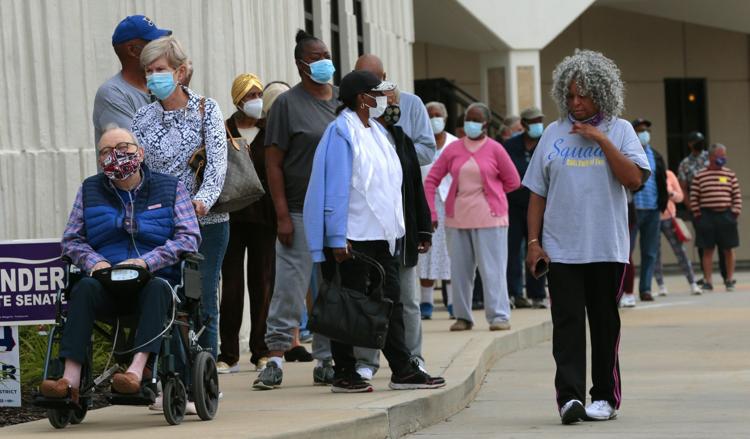 In-person absentee voting opens in Missouri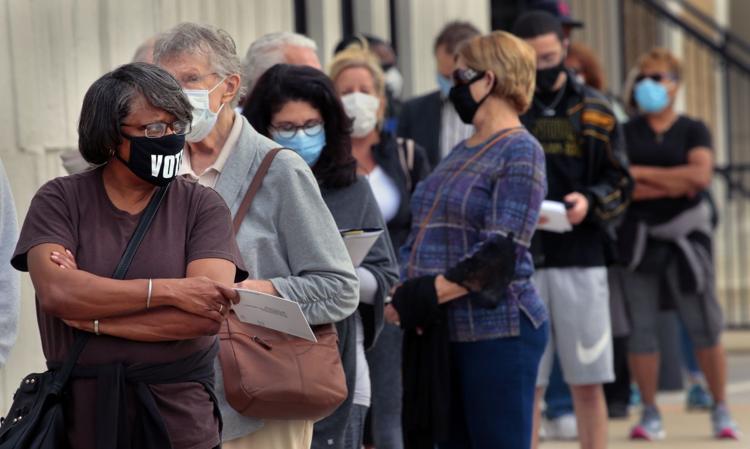 In-person absentee voting opens in Missouri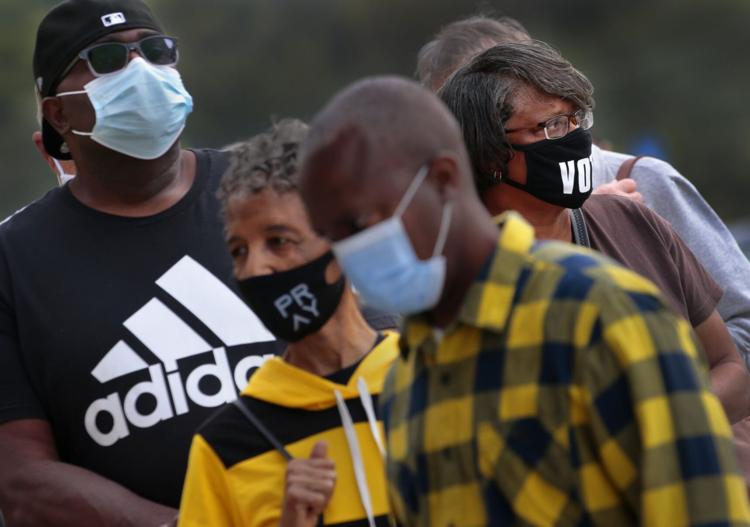 Concerned about COVID-19?
Sign up now to get the most recent coronavirus headlines and other important local and national news sent to your email inbox daily.