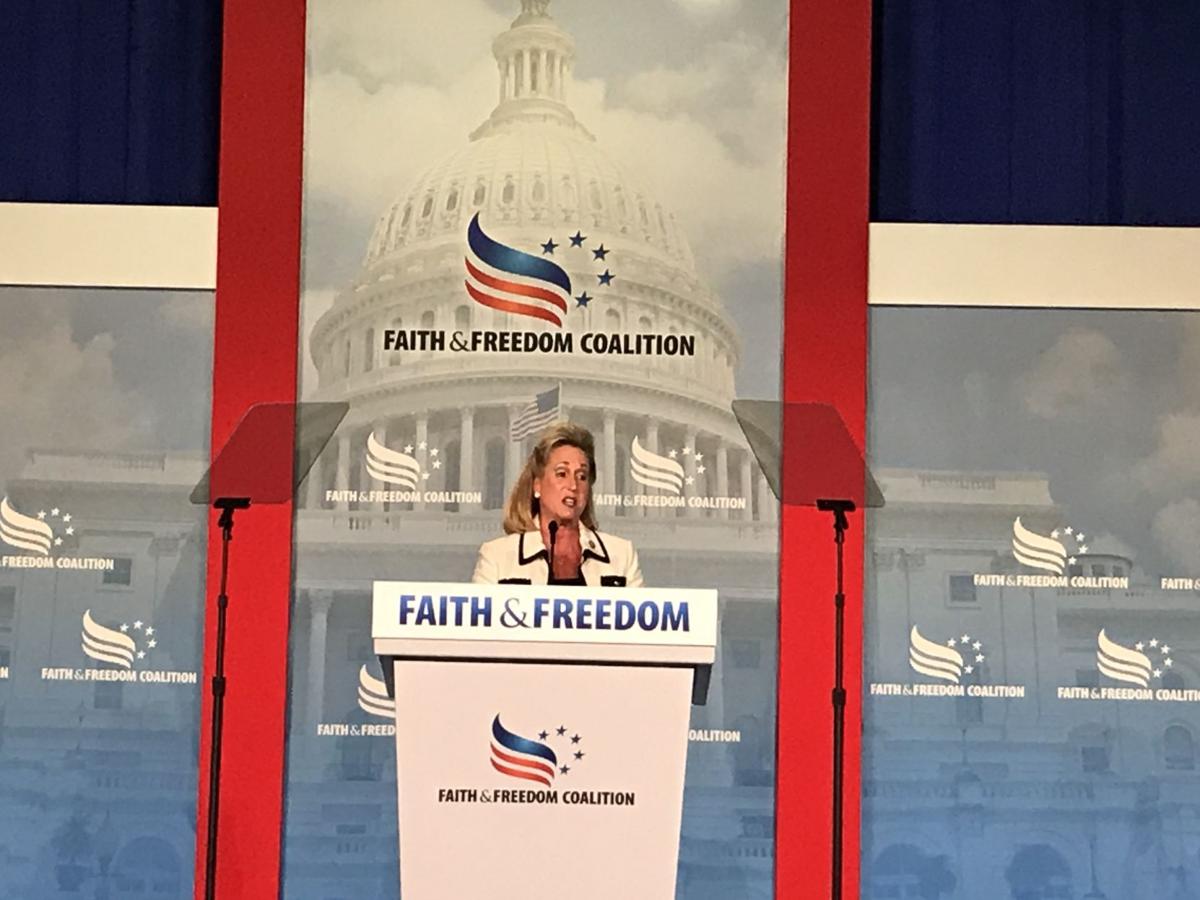 WASHINGTON • Rep. Ann Wagner's attempts to go after internet sites that advertise illegal sex, including child sex trafficking, will get a test in Congress Tuesday when the House Judiciary Committee considers her ''Allow States and Victims to Fight Online Sex Trafficking Act of 2017."
The legislation is similar in intent to a bill in the Senate supported by Sens. Claire McCaskill, D-Mo., Roy Blunt, R-Mo., and roughly 50 other senators, and supported by the Internet Association.
But Wagner's bill also includes a provision aimed at giving state and local prosecutors more power to go after internet sites that act in "reckless disregard" of state and federal laws prohibiting sex trafficking, including that of children.
Wagner, R-Ballwin, expects her bill, if it passes out of the House Judiciary Committee, could hit the House floor for a full vote either the week before Christmas or sometime early next year. 
At the center of the debate is Section 230 of the 1996 Communications Decency Act, which defines internet sites as third-party hosts of others' content, and therefore not generally responsible for that content.
Wagner and McCaskill have led efforts to change that law, arguing that it was written at the dawn of the internet age before sex traffickers moved to the internet. They have aimed much of their criticism at Backpage, an online site that was the target of a critical report by McCaskill and Sen. Rob Portman, R-Ohio, earlier this year.
But courts have largely ruled in favor of Backpage, saying the Communications Decency Act gives it and other internet sites broad protections.
Backpage lawyer Liz McDougall said the company would have no comment on either bill. But she has previously argued that by targeting Backpage,  politicians and law enforcement officials risk pushing online sex activity into harder-to-find places on the internet.
The Internet Association, which represents Amazon, Google, Facebook, Microsoft, and a phalanx of other Big Tech companies, reversed course earlier this fall and said it would support the Senate legislation. That association did not immediately respond to questions about its position on Wagner's bill.
But the congresswoman's office said a number of groups support her effort, including the U.S. Institute Against Human Trafficking, Concerned Women for America, the Faith & Freedom Coalition, and the internet startup group, Engine.
Wagner, in a statement, said: "If we are serious about helping victims, we must be serious about creating laws that allow for robust state and local criminal enforcement." She said her bill has received "positive feedback from the Department of Justice, local District Attorneys, and victim advocates."