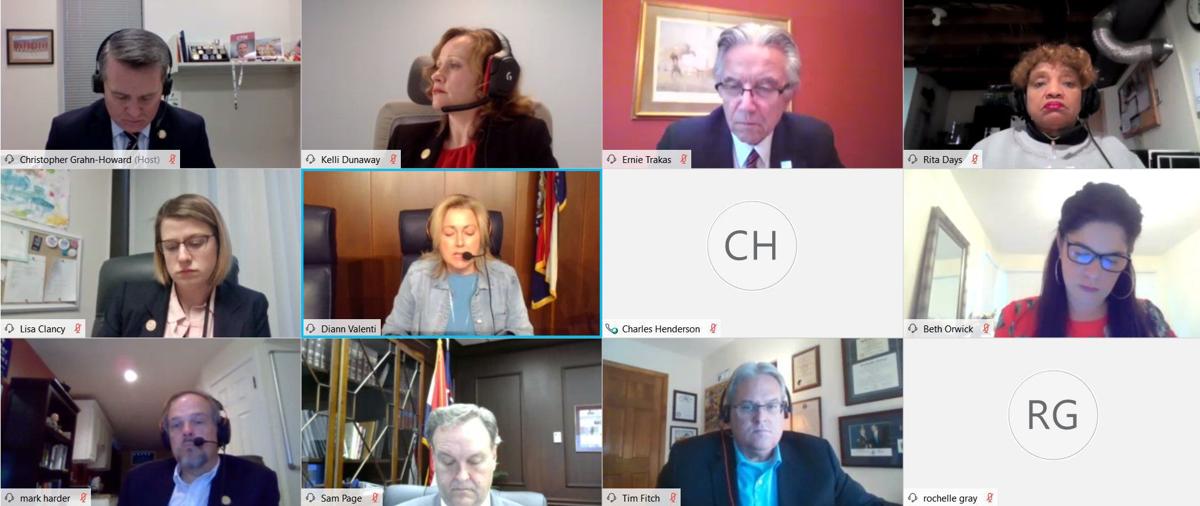 CLAYTON — Has the time come for St. Louis County to take back its pandemic-era public meetings from time-wasting critics?
Councilwoman Kelli Dunaway, D-2nd District, told her colleagues on Tuesday that she thought the county's legislative body should find a balance between allowing public comment and protecting decorum.
The council has used videoconferencing software for meetings since late March. To facilitate public speakers, it has allowed written comments of up to 400 words for the council's staff members read into the record.
More and more people have submitted comments, up to a high of 54 last week. They have become increasingly harsh and orchestrated, with repeated criticism of Chairwoman Lisa Clancy, D-5th District, and mocking references to Dunaway's use of the Dr. Seuss book "Oh, the Places You'll Go!" at her swearing-in ceremony last summer.
"In my experience, attacks — the likes of which have recently been brought to our public debate — are intended to hurt people," Dunaway said. "And if that is your intention, it is working. It does hurt when you attack my colleagues, and when you attack me."
Clancy echoed Dunaway's comments, calling on the public to "speak with tolerance and respect" toward the council, county government officials "and each other."
Clancy said the ability to comment to the board was a privilege and not a right. Indeed, many public boards do not allow public comment.
Councilman Tim Fitch, R-3rd District, responded immediately on Twitter: "Yet another lecture by a member of the Council. If the Council majority doesn't like your comments in the future, they will end public comments. Really? I read somewhere the public has a right to petition their government for redress of grievances."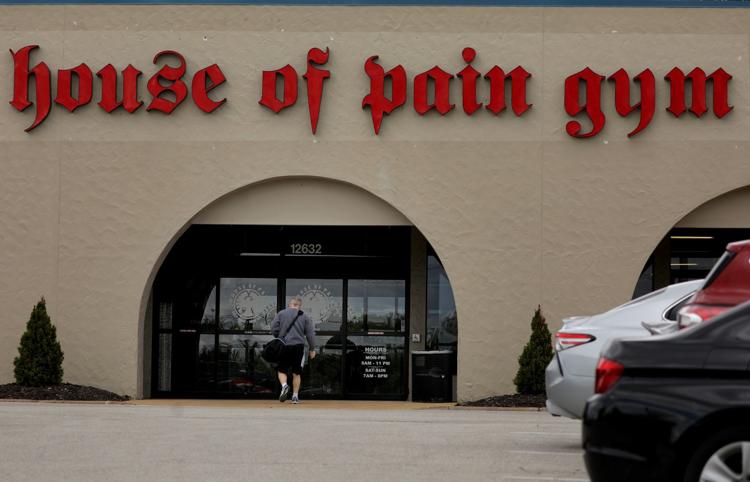 A judge will hear arguments at 4 p.m. Wednesday in the case. The county is seeking a temporary restraining order against House of Pain. The hearing will be by videoconference before Judge John Robert Lasater. The original judge, Lorne J. Baker, recused himself from the case. The court did not respond to a question from the newspaper about why the change was necessary.
House of Pain's owner has claimed a constitutional right to operate his businesses. The gyms remained open past a deadline of 5 p.m. Sunday set by County Counselor Beth Orwick. The county says it has the authority by the state constitution, state laws and the county charter, to close businesses to keep the public safe. The lawyer for the gyms has said Page and Orwick are out of control.
The county is also demanding a list of every person who entered the House of Pain gyms since the order became effective on March 19, including each person's name and contact information, to be used by the county's contact-tracing employees. And it wants House of Pain to pay the costs of testing everyone on the list for the coronavirus.
A statement to the council from Laura Butler, of Arnold, said the county had no right to shut down businesses. "People have the choice to help lower their cholesterol, blood sugar, heart disease, obesity and many other health issues."
But Dr. Kevin Hsueh, an infectious disease doctor at Barnes-Jewish Hospital implored county leaders: "Please don't listen to those who would decry transient hardship at the cost of our community's long-term health and safety. Keep the lockdown going for as long as possible for all our sakes."
Editor's note: This story was updated to correct which councilwoman said it was a privilege and not a right to speak at council meetings. 
Concerned about COVID-19?
Sign up now to get the most recent coronavirus headlines and other important local and national news sent to your email inbox daily.