LIBERAL, Mo. • So bold were his convictions that George H. Walser, a military veteran, former prosecutor and state legislator, bought a patch of southwestern Missouri prairie and slapped together a town to fit his radical ideology.
No churches or saloons were allowed, just fellow freethinkers who didn't want to be pestered in the 1880s by opposing views. The high-minded call, of course, sounded differently to devout Christians. But Walser was ready for them, having built a tall barbed-wire fence as a shield.
"Word battles were wild and furious; and Liberal soon became known, not only as an infidel or atheist town, but as a very strange town," author J.P. Moore wrote in an old book about the place.
Few reminders are left today of the town's origins, other than Darwin Street, some catalpa trees and a cemetery designed by Walser. Nor do the town's 750 residents dwell on the colorful history.
"People are embarrassed," said Mary Toney, 54, who runs a café. "They are ashamed and don't identify."
On the Kansas border, 35 miles north of Joplin in the thick of the Bible Belt, people here believe they will stand before their creator one day. And in that reckoning they will be held accountable for their deeds and misdeeds, for each broken-down truck they passed without rendering aid. Lazy is the worst thing you can call somebody.
And voting is guided by faith.
"Your year may change but God is still the same," reads one church sign.
Liberal and the rest of Barton County helped stoke the conservative fires that raged across rural Missouri during the past election. Only one Democrat is left in statewide office — the auditor — and she was appointed under unusual circumstances.
Gov.-elect Eric Greitens, a Republican who replaces Jay Nixon, a Democrat, on Monday, won by 5.6 percentage points of the statewide vote, losing only four jurisdictions: St. Louis County, Boone County, Kansas City and St. Louis.
Even with endorsements from the Missouri Farm Bureau and National Rifle Association, his opponent, Attorney General Chris Koster, couldn't scrub away his Democratic scent. Especially in Barton County, where Greitens logged his largest margin of victory over Koster: 57 percentage points.
Missouri governor election results by county
Residents here are tired of being at the mercy of Missourians who don't share their values.
That sense of disenfranchisement and cultural alienation isn't new to rural politics. But it appears to be gaining traction, entrenching more voters in the camp of Republican conservativism. Fewer are willing to cross party lines to support a cross-ballot candidate or two.
Barton County peaked in population around 1890, at about 18,500 people. After a slide in the mid-1900s, it stabilized for a while, but in recent years it's been slowly shrinking. About 12,000 people remain.
"We've lived with Kansas City and St. Louis ruling us a lot of times," said Ed Keltner, 60, a farmer. "It has always irritated me."
Still, the magnitude of the Republican sweep caught him by surprise. Greitens, 42, a former Navy SEAL, has never held political office. Though he vows to root out corruption in Jefferson City, the former Democrat is the first gubernatorial candidate from St. Louis to win since 1940.
Koster built a rural strategy going into the election — playing off his tough-on-crime background and pro-gun rights agenda — but the anti-establishment winds gusting across Missouri and the rest of the country created the perfect storm for Greitens to march in, wearing jeans and square-toed cowboy boots.
"It's not unfounded to have an election turned upside down," said Kwasi Ofori-Yeboah, a political science professor at Southwest Baptist University in Bolivar. "In this case, I guess it's just rejection of everything Democratic."
That sentiment started decades ago here, even though President Harry Truman, the iconic Democrat who helped integrate the military and rebuild after World War II, was born in nearby Lamar, the county seat.
"Harry Truman wasn't like your Democrats now," Keltner said. "He cared about people more. I think a liberal Democrat of his era would be appalled by the Democratic Party today."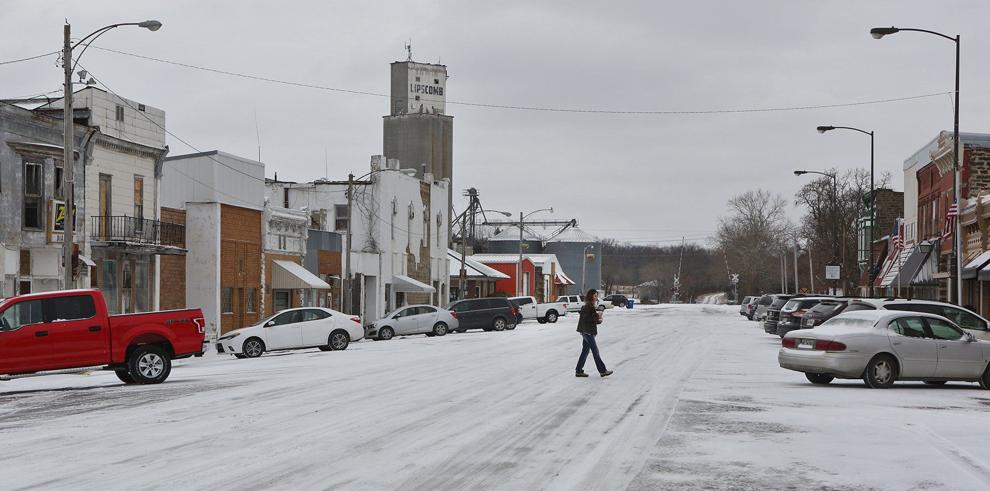 Lyndon Johnson was the last Democrat Barton County supported for president. The last Democrat the county supported for governor was Warren Hearnes, who also served in the 1960s and catered to rural voters.
The Lamar Democrat and Liberal News newspapers are throwbacks to the bygone era. Until a few months ago, Barton County prosecutor Steven H. Kaderly was the only elected Democrat standing in the area.
"It was lonely," he said. "The Democrats that are left are old, and they are dying."
He had held on out of loyalty to the party and respect for his late father, a church deacon and judge, but the party was becoming too liberal. Kaderly said he recently sought nomination for a judge position as a Republican because, he said, "there was no way in hell" he had a chance of selection otherwise.
There is precedent for such an ideological switch. In 1909, the year before Walser's death, the town's founder wrote a final book: "The Life and Teachings of Jesus." The Christians had won and he had finally converted.
'Time for a change'
The working-class war cry that erupted during the election rivals air gun blasts at the Liberal tire shop, where manager Scott Mohlfeld sports a long gray beard and extends a hand stained from wrangling wheels.
"We are fed up," he said. "Is Trump the answer? I hope so. I know Hillary wasn't going to be."
Hillary Clinton had 795 countywide votes; Donald Trump had 4,959.
"It's time for a change," said Mohlfeld, 53. "I am tired of living at the poverty level. I am tired of working like a dog and nothing to show for it. People in the city don't know what it's like to live out here. We can't even have a grocery store."
In 19 years at the shop, Mohlfeld has worked under four different owners. He is paid $12 an hour. In recent months, he started getting a little commission, which helps. He still can't afford $425 a month to add his wife to the high-deductible health insurance plan.
He is good at his job. Customers often stop in just to visit Mohlfeld, who services anything from two-wheel dolly tires to risky split rims. During harvest season, he'll rush out to the field to fix a 1,000-pound combine tire.
"I'd like to be able to retire someday and have some money," he said. "I don't know that I can do this until I am 65. There's not a lot of opportunity for somebody my age to go out and find a job right now."
He said he would hire somebody right now to help drive a service truck if he could find somebody willing who can pass screening.
"Drugs are rampant in this town," he said, mentioning repeated robberies. "I don't know what Greitens can do about that, but nobody else is doing anything."
John Simpson said it could be hard to be the lone police officer in the small town where he grew up. He described Liberal as laid back with a "normal southwest Missouri drug problem." He said there were about 10 burglaries a year.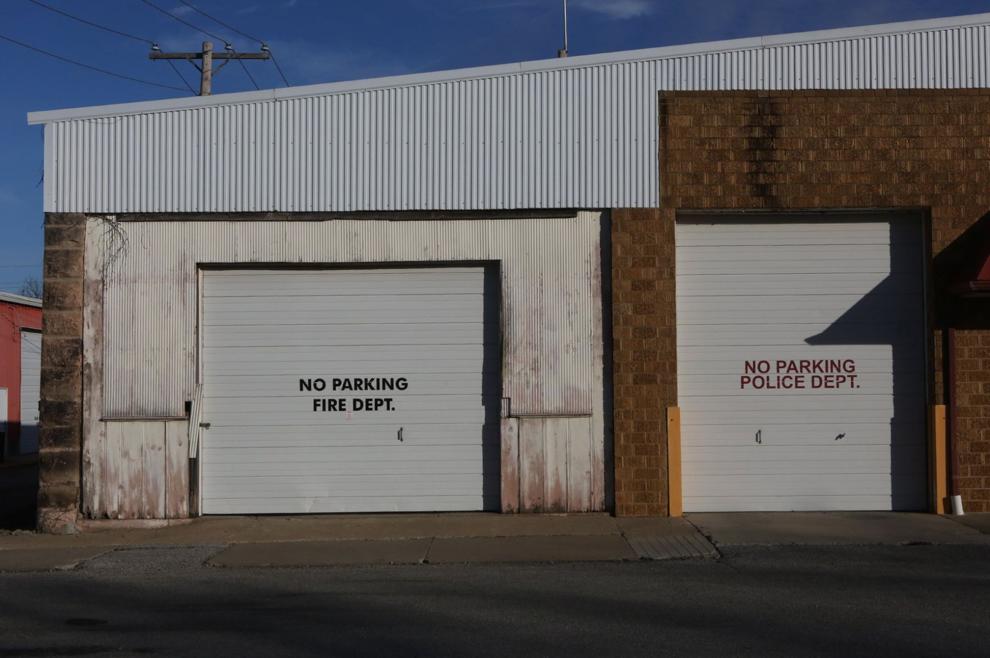 "They are usually the same four or five people who do it," said Simpson, 35, taking a break from coaching girl's basketball.
He said he wrote about 15 to 20 tickets a year.
"A lot of times you go talk to their parents and that will usually correct the problem," he said. "Ninety-five percent of people in Liberal are very respectful people. If they see somebody who needs help, they stop and help them. If somebody is struggling, rather than take them to jail, I try to help them."
With 15 years experience in law enforcement, he earns $17 an hour. Unlike Mohlfeld's situation, he and his wife, a nurse, have health insurance.
'Health care is gold'
Barton County is poorer, less educated and slightly older than the rest of Missouri. A little more than one out of 10 households receives food stamps.
About 600 people have received health care plans through Affordable Care Act exchanges; 20 percent of residents are covered through Medicaid.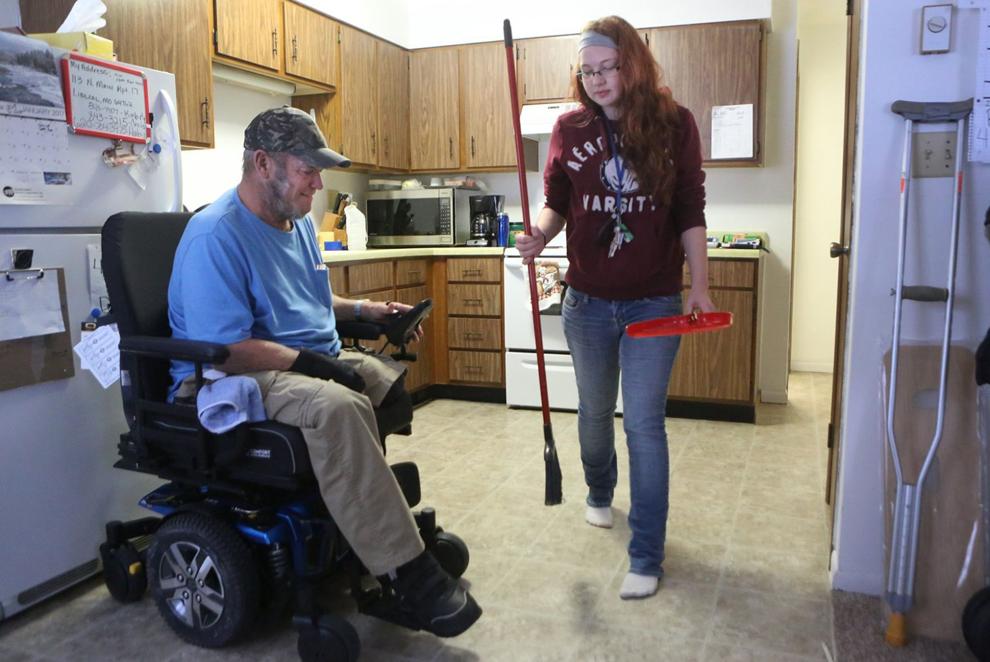 "Health care is gold to people around here," said Hailey Huff, who takes care of three people with disabilities at the Golden Homes of Liberal apartment complex. Only 20, Huff buys life insurance since her father's sudden death.
Lester Dingman, 64, a farmer who exports specialty grain to Asia and runs an insurance agency on the side, said the lack of viable health insurance options harmed more than physical and mental strength. He said people with insurance stayed in jobs merely to keep their coverage rather than take risks to build.
"We are not innovative enough to create something," Dingman said. "People want to return to the farm when their parents are older. You can't afford it."
Barton Mutual, an insurance company that dates to Liberal's early years, has heard similar stories, especially after the Joplin tornado and while more than 1,000 jobs disappeared in the past decade when O'Sullivan Industries and Thorco Manufacturing closed in Lamar.
In Liberal, there's only one "Help Wanted" sign up. It's at Casey's, a convenience store that sells a lot of pizza and hamburgers.
"I'd like to see a boost in our economy, lowering of state taxes and reform that would bring good, well-paying jobs," said Dorothy Spivey, vice president in charge of claims at Barton Mutual.
A linchpin issue
People such as Velma Spurling don't want to be boxed into being entirely Republican or Democrat, but the concept of voting split ticket is going away. Social issues leave no room to budge.
"The Democratic Party has just not been there for us," said Spurling, 77. "I have family members who are gay. I love them, but I don't love what they do, and they know that."
Abortion is another linchpin. Essentially, nobody can win office without standing guard for the unborn. Abortion rights arguments bring on visceral feelings of losing a vulnerable family member.
To Doris Fast, 55, town clerk of Liberal, that's a granddaughter born at 1 pound 6 ounces. The baby was so tiny, Fast said, her daddy's wedding band fit clear up to her thigh.
Her granddaughter is now 12. "If you are for abortion, I am not going to vote for you. No time of day. Period."
Daniel Ponder, a political science professor at Drury University in Springfield, said conservatives such as Fast and Spurling increasingly vote Republican in southwestern Missouri.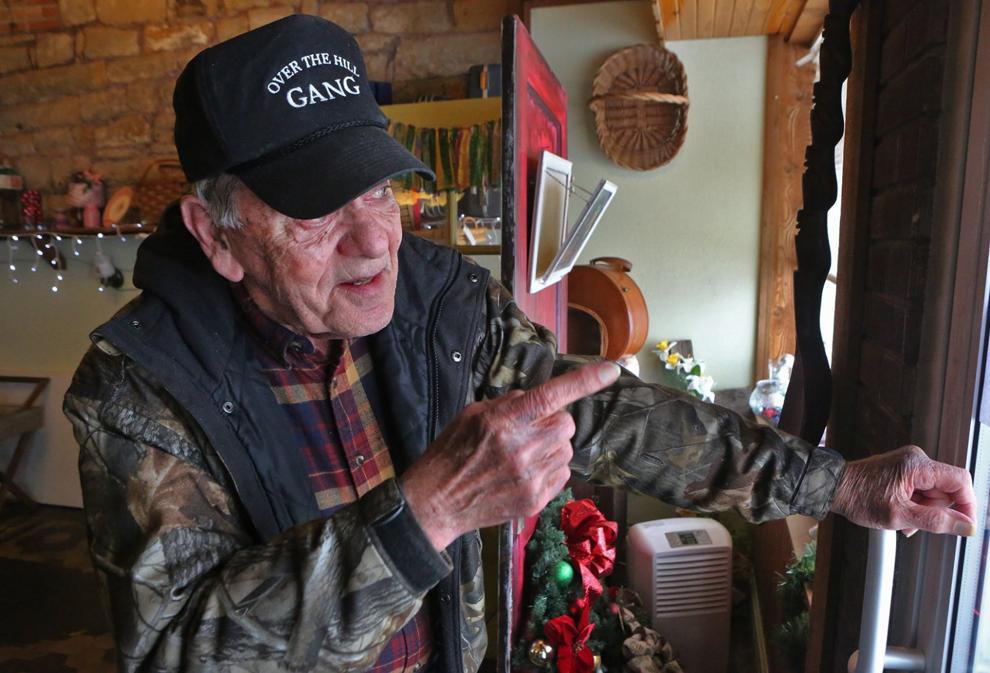 "Partisanship has continued to deepen, and I think you really see this playing out across the board for rural voters," Ponder said.
The minority view
It's been an arduous journey for Vincil Mayfield since he moved back to Liberal for retirement. He's the only one who meets at the café most mornings for coffee who is openly Democrat.
Mayfield, 77, nodded toward a former union coal miner in overalls who was undercover at the table.
"He isn't going to tell you he is," Mayfield said.
Mayfield loosely resembles Truman in appearance and temperament. Management said Mayfield sometimes needed to take a few weeks off when debates got heated.
"Half the SOBs don't have any compassion for anybody," he said of his pals. "They live in a bubble here. They don't understand the problems that people have in the city at all."
He said that everybody wanted to say they are conservative but that some farmers couldn't keep their heads above water without a hand from Uncle Sam. In the past 20 years, Barton County received $158 million in farm subsidies, according to a database tracked by the Environmental Working Group.
"They want their tax subsidies, but they don't want the government in their face to tell them what to do with it," Mayfield said.
After growing up here, he was in the Army and lived many years in Kansas City, where he worked in a warehouse.