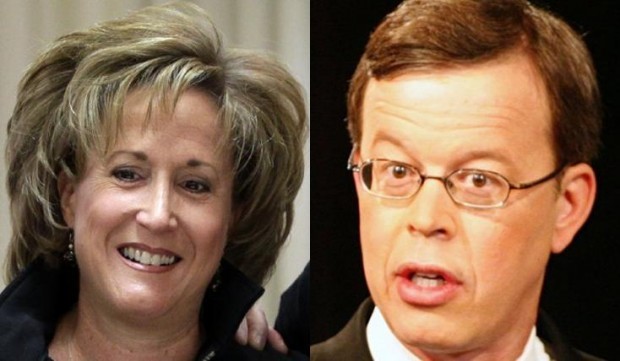 ST. LOUIS -- Decision time is looming for two of the area's most prominent Republicans.
Former state party chairman Ann Wagner, fresh off a campaign to lead the Republican National Committee, and former U.S. Sen. Jim Talent, recently abroad with a presidential contender, will have to make choices soon about their next steps.
Talent is said to be considering running -- again -- against U.S. Sen. Claire McCaskill, in what would be a rematch of their 2006 face-off, when Talent was the incumbent.
The Chesterfield Republican recently returned from the Middle East and Afghanistan, where he was accompanying an old friend, presidential aspirant Mitt Romney, on a trip that included meetings with the leaders of Jordan and Israel.
But his role in the Romney excursion comes across more as someone satisfied to continue the role of advisor, rather than increase his own political profile.
While those close to Talent were saying before the holiday season that he was indeed interested in a Senate run, it does not appear that he has made the type of calls to donors and GOP boosters that would set the stage for another campaign.
Wagner, meanwhile, has momentum, and energy to spare.
After serving four years as ambassador to Luxembourg and one year as the chair of Roy Blunt's Senate campaign, the Ballwin resident ran a spirited but unsuccessful bid for head of the national party that ended Friday.
Wagner -- not one to sit on the sidelines -- may be eying a Senate run, too, though some key allies have already announced their support of Sarah Steelman, the former state treasurer who announced her candidacy last month.
The National Journal recently reported that Blunt's former chief of staff -- a supporter of Wagner's RNC bid, as well -- had sent an email signaling support for Steelman. (Subject line: "Steel Magnolia from Missourah.")
In the end, it wouldn't be surprising to see both Wagner and Talent find other pursuits, leaving someone like Ed Martin -- who clashed with Steelman's office when both were in Jefferson City -- to enter the GOP primary field in 2012.