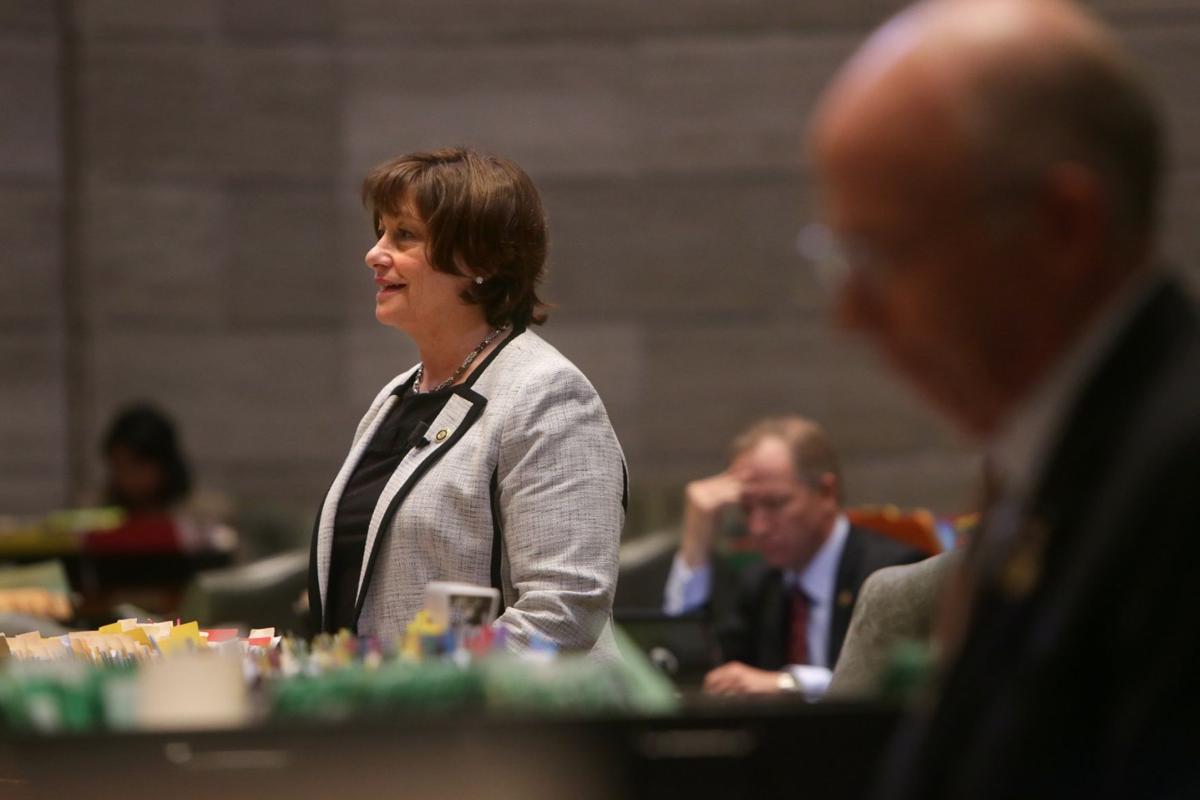 JEFFERSON CITY • Though a 2017 law earned the most attention for how it made suing for discrimination more difficult, opponents fear a lesser-known provision in the law removes whistleblower protections for state employees.
Sen. Jill Schupp, D-Creve Coeur, said her proposal restores those protections and expands them to include local government employees.
The proposal "is designed to prevent waste, fraud and abuse throughout government while helping to root out corruption at all levels by restoring and strengthening whistleblower protections," Schupp told a Senate committee on Monday. 
The legislation would also include prosecutors, law enforcement, the news media and the public as persons or entities to whom employees could report wrongdoing.
Supporters say that without protections, whistleblowers are less likely to come forward for fear of retaliation.
Under the proposal, allegations of wrongdoing an employee could disclose would include a violation of law or mismanagement, waste of government resources, abuse of power, ethical breaches or "alteration of technical findings or communication of scientific opinion." 
The proposal also forbids confidentiality agreements, or gag orders, to be offered when payments are made to someone from the state's legal expense fund. 
If "taxpayers are on the hook for paying for the settlement claims, they deserve to know the specifics of those allegations," said Joan Gummels, legal and policy counsel for Auditor Nicole Galloway, a Democrat, who has promoted the legislation.
No one spoke against the measure.
Schupp's proposal is one of many Democratic-backed attempts to draw back Senate Bill 43, a GOP-backed law which Gov. Eric Greitens, a Republican, signed last year.
To receive damages, the measure requires plaintiffs to prove that their race, sex or other protected status was the motivating factor behind mistreatment in the workplace, rather than a contributing factor.
Backers said the employment provision puts Missouri law in sync with the majority of other states and the federal government.
The law also includes caps on the amount of money victims of housing discrimination could receive from winning a lawsuit, among other provisions.