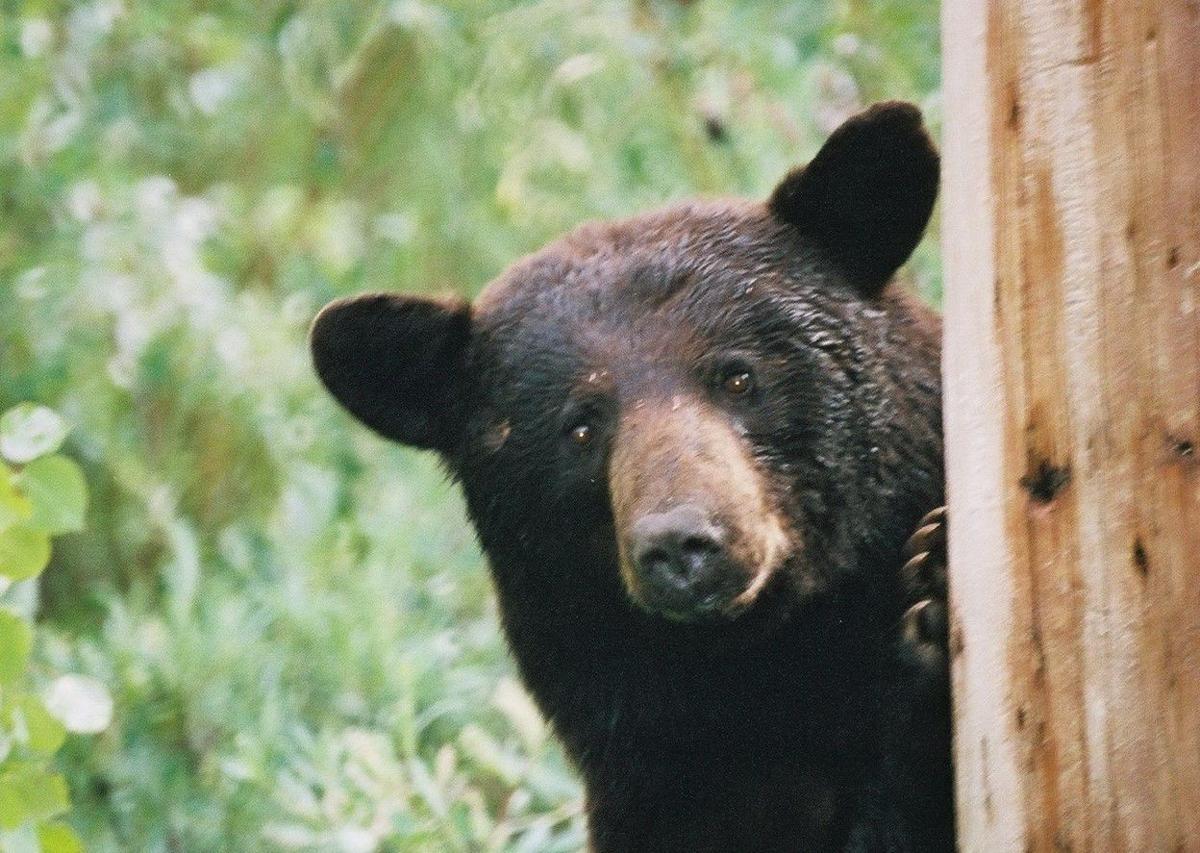 JEFFERSON CITY — More than 6,000 Missourians want to join the state's first-ever regulated bear hunt.
According to the Missouri Department of Conservation, 6,335 Missourians applied for one of the 400 permits the agency will be issuing this season for a harvest total of 40 bears. The revenue from those applications topped $63,000.
Similarly, 9,714 people applied for one of five elk hunting permits MDC will be issuing this season for a harvest total of five bull elk. The revenue from those applications is $97,140.
The winners of a random drawing of eligible applicants will be determined by July 1, conservation spokesman Joe Jerek said Thursday.
The inaugural black bear hunt, set to take place Oct. 18-27, was approved earlier this year by the state's Conservation Commission.
The plan allows only Missouri residents to participate in the hunt, which will be limited to management zones in southern portions of the state, according to a news release.
The southern portion of the state will be divided into three "bear management zones," each with its own set number of permits and harvest quotas.
The first bear management zone will issue 200 permits with a 20-bear harvest quota; the second zone will have 150 permits and a 15-bear harvest quota; and the third zone will have 50 permits and a harvest quota of five bears.
A permit entitles a hunter to take one black bear of either sex within the zone specified on the permit.
Although the season will last 10 days, it will end sooner if hunters reach the harvest quota set for each zone.
Officials estimate there are between 600 and 1,000 black bears in Missouri.
But others came out in support of the plan, including the Conservation Federation of Missouri.
Black bears mostly had been driven from Missouri by the 1950s, before neighboring Arkansas began reintroducing them in 1958, according to the Department of Conservation.
In recent weeks, there have been numerous bears spotted in mid-Missouri, including one about 2 miles from the Capitol building in Jefferson City. In May, a bear was tracked through St. Louis' western suburbs before it was moved out of the area.
The elk hunt, meanwhile, is in its second year after hunters took five of the towering ungulates during last year's hunt.
The season will be split for archery first on Oct. 16-21, and firearms from Dec. 11-19.
Elk were driven to extinction in Missouri more than 100 years ago, as Ozark forest habitat, a key timber source for the transcontinental railroad, was destroyed by commercial logging.
In 2011, however, about 50 were trapped in Kentucky and brought to Shannon County, in southern Missouri, to begin reintroduction efforts.
The animals have caught on in the Ozarks. Before allowing the species to be hunted, state wildlife officials said the population had to satisfy three conditions: a minimum of 200 animals, an annual herd growth rate of 10% or more, and a ratio of at least four females for every bull elk.
Those selected to receive a permit for either bear or elk hunting must have their hunter-education certification or be exempt by age (born before Jan. 1, 1967) before they may purchase the permit. The bear-hunting permit is $25. The elk-hunting permit is $50. All permits are nontransferable.
Several people reported seeing a bear on various properties along South Sappington Road and South Berry Roads on Saturday.
Turns out, he may have set a record, biologists say.  
Through Tuesday, the Missouri Department of Conservation received more than 3,300 survey responses to the proposal.