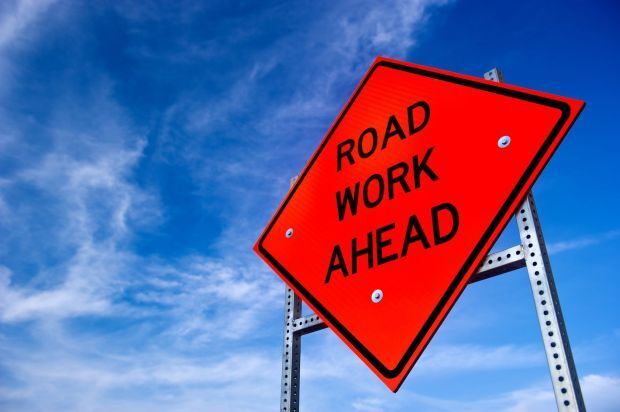 JEFFERSON CITY — Cities, universities and state agencies lined up Monday seeking a piece of the billions of dollars in federal funding that is coming to Missouri.
Chesterfield, for example, wants $12 million for sewer and water upgrades along the Interstate 64 (Highway 40) corridor.
And Florissant is seeking $125 million to extend Highway 141 to bring workers and businesses to the city.
City economic development chief Travis Wilson told members of a special House committee that Florissant is in talks with St. Louis County and others to try to raise the cash needed to extend the four-lane highway 6 miles from its northern terminus at Highway 370.
"We're trying to pull as many levers as we can," Wilson told members of a special House committee.
The parade of officials seeking federal money outlined wish lists to a panel formed last week by House Speaker Rob Vescovo, R-Arnold.
The committee is charged with sorting out how Missouri will spend an estimated $2.8 billion in direct aid to the state through President Joe Biden's American Rescue Plan, as well as any additional dollars through the $2.3 trillion infrastructure program still in negotiations in Congress.
The committee chairman, Rep. Doug Richey, R-Excelsior Springs, said his focus will be on rising levels of debt associated with the federal government's pandemic response.
"We're talking about deficit spending. We're talking about federal debt," Richey said.
Richey did not directly address the different reactions by Republicans to emergency aid sent to states under former President Donald Trump, a Republican, and Biden, a Democrat.
Under Trump, Republicans were not balking at going into debt to provide assistance to Americans affected by COVID-19.
"This is not about partisan politics as far as I'm concerned," Richey said.
University representatives made up the lion's share of attendees at the hearing, with each of them saying shortfalls in state funding in recent years have forced them to forgo spending on aging buildings.
"We want to equally provide a top-notch facility for our students," Bradford said. "This is critically important to the university."
Southeast Missouri State University is seeking $10 million to repair utility tunnels on its Cape Girardeau campus. It also is seeking $13 million to renovate and reopen an art building.
University of Central Missouri President Roger Best said a lack of funding has left the institution unable to make repairs and upgrades to many of the facilities at its Warrensburg campus.
"At this point we have a significant backlog of deferred maintenance projects," Best said.
Along with upgrading century-old buildings, UCM wants to modernize its laboratory space and replace outdated electrical systems.
Northwest Missouri State University President John Jasinski said the Maryville institution needs to replace its main power plant at a cost of $25 million, as well as spend $10 million to upgrade Martindale Hall, which houses health science classes.
Missouri State University's Ryan DeBoef said the university wants to renovate Temple Hall at a cost of $40 million to $60 million to accommodate growth on the Springfield campus. The university, however, would only need $20 million, with the rest being raised through donations.
The Missouri State Highway Patrol said the agency is interested in building an $88 million training facility on a site north of Jefferson City. The current complex, at the patrol headquarters in the capital city, is more than 50 years old and has failing water lines, asbestos and other "antiquated" features.
"It's starting to show its age. We've outgrown it," said Mike Watson, director of the patrol's budget and procurement division.
Jamie Rouch, finance director for the city of Branson, said the destination town of 11,000 residents must have infrastructure to handle more than 100,000 visitors each year.
Tops on the city's list is replacement of water lines on the main road through the tourist area at a cost of $14 million. The city also is seeking $4 million for flood protection for a wastewater treatment plant.
"We have quite a list," Rouch said.
The Missouri Port Authority Association is seeking $12 million for a variety of projects at the 15 ports in the state.
Jefferson County Port Authority President Derrick Good said new container ships plying the Mississippi River are generating the need for new infrastructure to handle larger loads moving between Louisiana and Missouri. That could cost as much as $60 million.
The laundry list of needs comes as Missouri already has received $3.81 billion in federal pandemic aid through March 1, according to Auditor Nicole Galloway.
A significant portion of the money went to services provided through the state's Medicaid program, MO HealthNet and other programs receiving federal matching funds. Another large chunk, more than $520 million, went to counties and the city of St. Louis.
Other funding has been provided to schools, institutions of higher education, child care providers and long-term care facilities.
Originally posted at 1:48 p.m. Monday