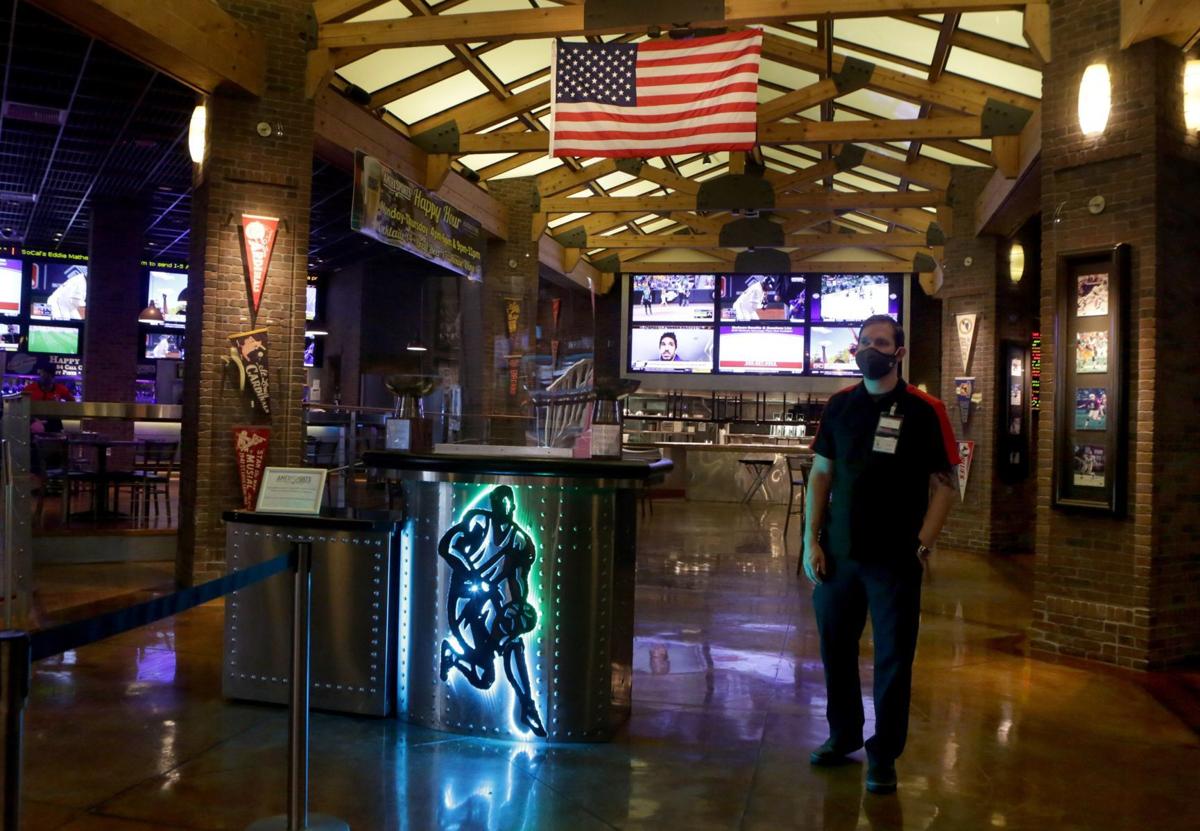 JEFFERSON CITY — The agency overseeing Missouri's 13 casinos is seeking a new director nearly a year after the last gambling czar resigned amid controversy.
The Missouri Gaming Commission, which regulates gambling, bingo and fantasy sports, is accepting applications until March 5 for the $118,000-per-year job.
"Knowledge of gaming related laws and regulations as well as knowledge of state government operations is mandatory," the job posting notes.
Preference will be given to candidates with a working knowledge of the gaming industry and five-plus years of senior management experience, the commission said.
The job has been open since May 1 after former director David Grothaus announced he was quitting after he said his attempts to cut spending at the "bloated" agency faced fierce resistance.
In an April 1 letter, Grothaus said some members of the Missouri Highway Patrol assigned to work at the state's 13 casinos engaged in "guerrilla warfare" in an attempt to block his plans to replace them with lower-paid civilian employees.
That plan could save the agency millions of dollars.
For example, fringe benefits for patrol officers are much higher than for civilian employees. Grothaus also said there are "excessive vehicle expenditures that are not needed for the job they perform."
In his letter, Grothaus said "it has become obvious that the direction of the commission under my leadership is incompatible with the vision of certain commissioners."
He is a former supervisory agent with the Bureau of Alcohol, Tobacco, Firearms & Explosives and served in St. Louis, Wyoming and Washington, D.C.
His career spanned 44 years and included Army and Air Force military service from 1976 until 2017 when he retired from the U.S. Army Reserve.
Grothaus also is a former highway patrol officer.
As Grothaus was leaving the agency, the commission entered into an agreement with a politically connected law firm to investigate gaming license background checks. The outcome of that $400,000 report, which was conducted by the Graves Garrett law firm in Kansas City, remains under wraps.
In testimony to the House Budget Committee on Thursday, commission staff told lawmakers the report was a closed record under Missouri's open records laws.
The Post-Dispatch also has requested a copy of the report.
The law firm is overseen by former Missouri Republican Party Chairman Todd Graves, who served as the U.S. attorney in Missouri's western district. Among its partners is Edward Greim, who was among teams of attorneys who filed lawsuits in Michigan and other swing states in November alleging now-debunked voting problems that were being peddled by former President Donald Trump.
Commission Chairman Mike Leara, a former state lawmaker, said he is doubtful the full report will be released because of personal information it contains about licensees and employees.
"It is highly sensitive," Leara said.
He said he will ask other commission members about releasing an executive summary of the report.
"I hope that it will help," Leara said.
As for the executive director post, Leara said there have been at least 15 applicants thus far. Interviews could begin in April.