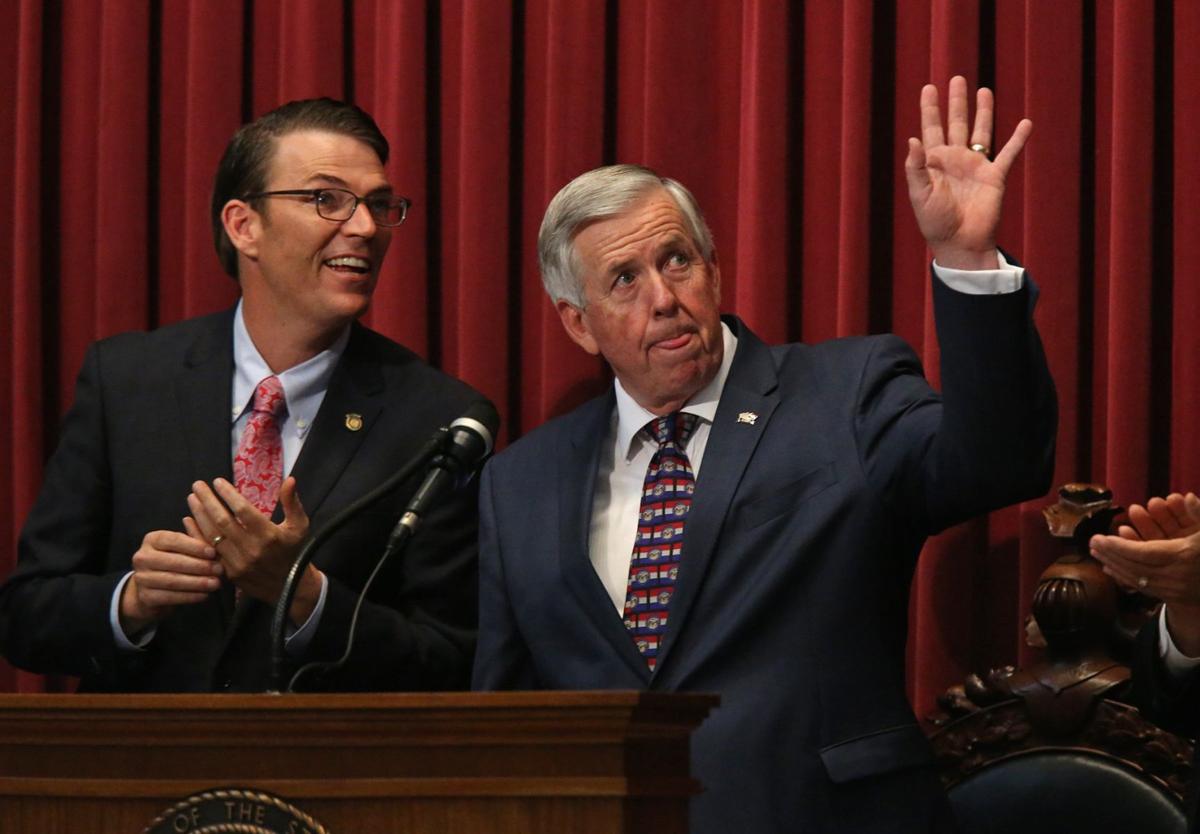 JEFFERSON CITY — A pivotal player in Missouri's response to the pandemic is taking a leave of absence, the Post-Dispatch has learned.
Former House Speaker Todd Richardson, a Poplar Bluff Republican, currently serves as the state's Medicaid director and is helping lead efforts to respond to the spread of COVID-19.
But, according to officials, Richardson will step away from his $233,000 per year job for the next several months to spend more time with his family.
Richardson, who has commuted between Jefferson City and Poplar Bluff since taking the post in 2018, could not be reached for comment Friday.
His departure, described as temporary, comes at a critical juncture in state government. Missouri lawmakers are poised to enact a sweeping expansion of the Medicaid program, which will bring federally subsidized health insurance to more than 200,000 low-income Missourians.
Discussions about the expansion are expected to be made in the next 10 weeks before the Legislature adjourns in mid-May.
Richardson, 44, also has served as a point person on the governor's pandemic response team, comprised of multiple officials from a variety of state agencies, including the governor's deputy chief of staff, Robert Knodell.
Richardson, an attorney, was chosen as Medicaid director after term limits ended his tenure as the leader of the Republican-controlled House, where he oversaw an legislative investigation that led to the resignation of former Gov. Eric Greitens.
The state's Medicaid program, known as MO HealthNet, provides health insurance services to 1 million residents at a cost of $10 billion, making up about one-third of the state budget.
The Legislature repeatedly rejected requests to expand Medicaid eligibility to more recipients as part of the Affordable Care Act. But voters in 2020 approved a referendum requiring lawmakers to expand the program.
It was not clear Friday who will take over Richardson's duties in his absence.