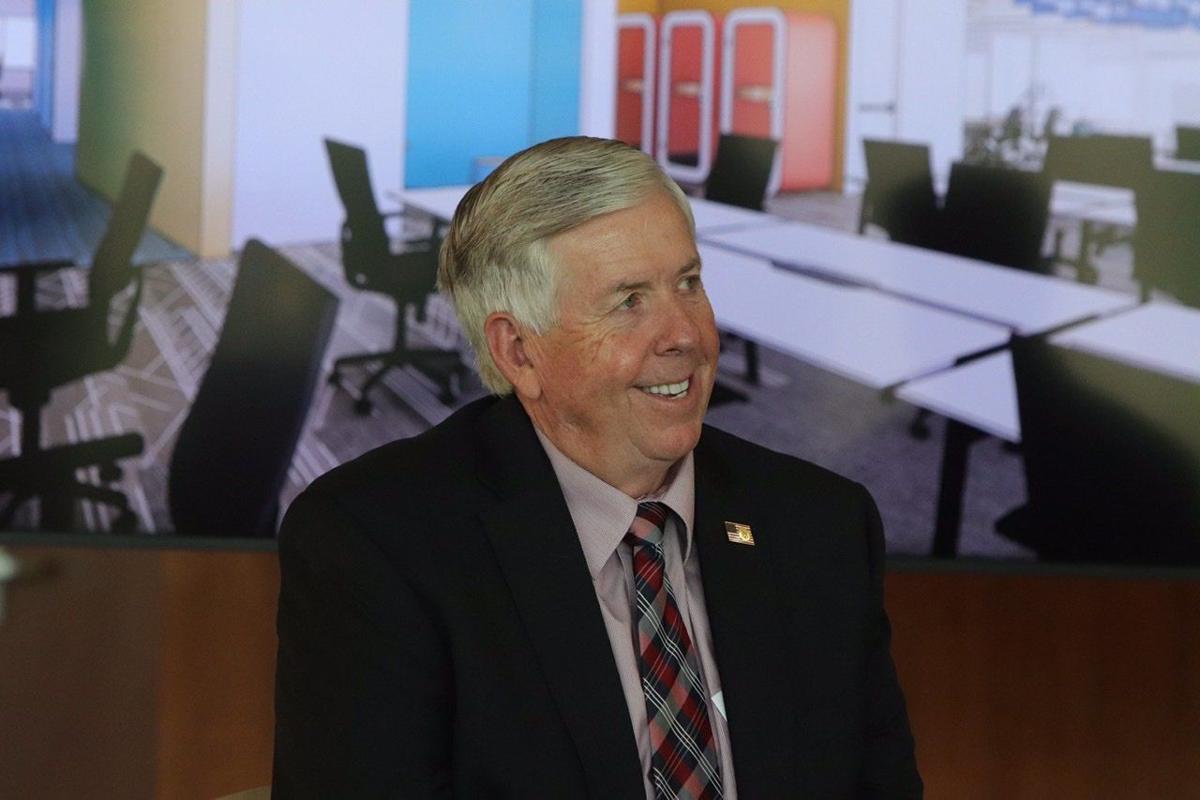 JEFFERSON CITY — With just days to go before the end of the state's fiscal year, Missouri Gov. Mike Parson axed another $2.4 million in spending because of the toll the coronavirus has taken on the economy.
The Republican announced Tuesday that the reductions were coming out of the budgets of the Legislature and all statewide offices, including his own.
"As Missouri continues to recover, our budget is still being adjusted," Parson said.
Revenues in May dropped significantly as many businesses remained closed and people were left without work as the state unemployment rate shot up to 9.7%.
Last month alone, net general revenues decreased more than 22% compared with May 2019.
The latest cuts are not expected to have a major effect on the statewide offices and the House and the Senate.
In the House, the $564,145 budget reduction was money largely saved when the chamber went on an unscheduled, six-week break because of concerns about the spread of COVID-19.
With lawmakers at home, House officials didn't have to pay lawmakers their daily expense money for food and lodging. They also saved money by not having to pay mileage to lawmakers.
The Senate also will not have to cut any jobs or services because of Parson's move to cut $800,000 from its budget.
The governor's office budget was pared by $250,000, while the auditor and attorney general each lost $200,000.
Secretary of State Jay Ashcroft's budget was reduced by $350,000, while the lieutenant governor's office lost $31,000.
Among the targets of additional cuts is higher education. In response, universities and community colleges have been raising their tuition.
He could offset some of the potential reductions by tapping into federal Coronavirus Aid, Relief, and Economic Security, or CARES, Act funds.
The state has received $2.38 billion in emergency aid to help pay for pandemic-related expenses.
Of that, the state has spent more than $595 million on items ranging from bulk purchases of hand sanitizer and medical masks to financial aid to counties.
The remaining $1.7 billion, however, cannot plug all budget holes.