JEFFERSON CITY • After two years of battling with self-styled outsider Eric Greitens, Republican leaders opened the 100th session of the Missouri Legislature Wednesday sounding more aligned with the man who now sits in the governor's office.
From highlighting efforts to improve higher education and workforce development to pledging to tackle opioid abuse, newly elected leaders in the House and Senate signaled a potentially smoother four-month session than they've seen in recent years.
At 36, House Speaker Elijah Haahr, a lawyer from Springfield , is among the youngest speakers in the nation.
"We are brimming with optimism and energy, ready to embrace innovative ideas for our state," said Haahr, who takes the gavel from term-limited Speaker Todd Richardson, R-Poplar Bluff.
Senate President Pro Tem Dave Schatz, R-Sullivan, spread a calming message amid the politically divisive atmosphere in Washington.
"We can disagree without being disagreeable — it's a choice we must consciously make every day. The work we do here isn't glamorous, and it often attracts harsh and sometimes hurtful feedback — but it's important work nevertheless," Schatz said.
Schatz, 55, an owner of a small business, outlined an agenda mirroring what Republican Gov. Mike Parson has said are some of his goals heading into 2019, including efforts to train future workers.
"Advanced practical skills are the ticket to the middle class and economic prosperity. We need to invest in the citizens of our state by offering training opportunities — regardless of age or previous experience. Any Missourian that wants to better themselves through hard work and education should have their state as an ally — not as a hindrance," said Schatz, who won the leadership post by a unanimous, bipartisan vote.
In the Senate, Republicans hold a 24-10 advantage.
Among the new faces are Sen. Brian Williams, D-University City, who replaces Sen. Maria Chappelle-Nadal, and Sen. Karla May, D-St. Louis, who takes over for former Sen. Jake Hummel after beating him in last year's primary.
Williams said he would spend the first few weeks of his tenure learning the procedures of the Senate and meeting his new colleagues.
"I need to know how to put forth proposals in the process, but also how to block a lot of the bad legislation. That's going to be priority of mine being in the minority here," Williams said.
Williams also said economic development and school funding would be a priority.
"The district I represent has Clayton, one of the wealthiest municipalities, but also communities like Berkeley and Kinloch, which are some of the more poverty-stricken ones," Williams said. "It's imperative that we focus on economic development."
May said she was excited to continue to do the work she started in the House.
"I like to just solve problems, so as problems arise in my district, I solve them.Right now we're just trying to schedule meetings with the neighborhood organizations, community leaders, the community itself to find out what problems they really want solved, and that really will set my agenda for the Senate," May said.
In the 163-member House, there are 56 new members and six beginning their first full, two-year terms in the chamber after being elected in special elections.
Rep. LaKeySha Bosley, D-St. Louis, is among the new members who believe they will bring new energy to the chamber.
"I think with the new representatives and some of the old representatives, we can really propel our state forward and do some positive change," Bosley said.
"Across the board we need to focus on issues that cause our systemic issues which is education, criminal justice. They have a direct correlation with each other, so we have to fix that," she said.
Another three members, including Rep. Chappelle-Nadal, D-University City, and Rep. Ron Hicks, R-Dardenne Prairie, are back for more after previously serving in the House.
In all, Republicans hold 116 seats to the Democrats' 47.
In the House, Haahr took the gavel on a voice vote, but not before Democrats nominated House Minority Leader Crystal Quade, D-Springfield, to be speaker.
After she delivered a speech, she withdrew her nomination.
Quade said that although voters elected a Republican majority, they also approved "progressive" reforms such as a higher minimum wage, medical marijuana legalization, a package of ethics changes and the rejection of "right to work" legislation.
"He has the opportunity to put the welfare of all Missourians above a purely partisan agenda that benefits only a few," Quade said of Haahr.
Haahr said he would show respect for the minority party.
"We won't always agree on the policies; we will always agree on the goals: safer neighborhoods for our families, better education for our children, and a stronger economy for Missouri," Haahr said.
He said improving rural schools would be an agenda item, but was not clear as to whether expanding charter schools statewide would be a priority.
"Our goal should always be this: to ensure that every child, and I mean every child, in this state gets a world-class education no matter their ZIP code," Haahr said.
He also said the Legislature would continue to combat the "opioid epidemic raging across our state."
Bills designed to reform the criminal justice system also will receive attention, Haahr said. And he said the House would defend the "innocent, the infirm, the born and the unborn." At that point, he drew a standing ovation from Republicans while most Democrats held their applause.
While the GOP appears set to work with Parson on education and other big issues, the majority party also is eyeing its losses at the ballot box.
Republican lawmakers have filed at least nine pieces of legislation that would alter how voters can change the state's Constitution after being on the losing end of a handful of initiative petitions.
Budget officials expect that to rebound in the coming months.
And lawmakers could act on proposals that would bump up the amount of money flowing into state coffers. Among them are an expansion of gambling via sports betting and video poker, as well as the collection of online sales taxes.
Missouri's 100th session convenes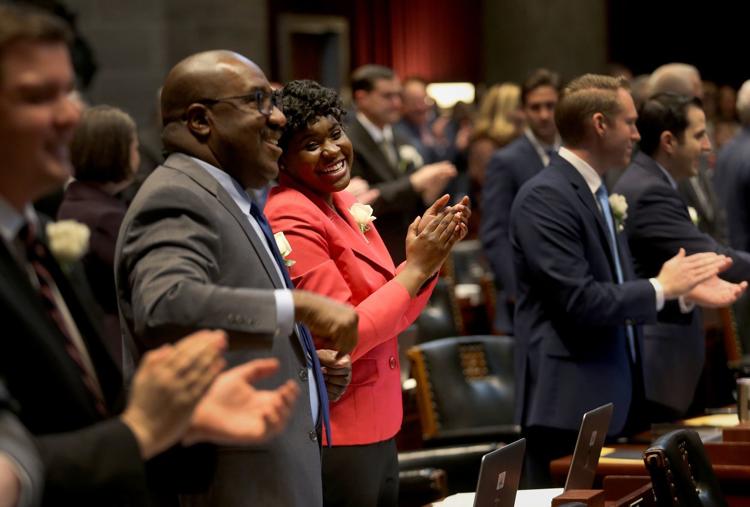 Missouri's 100th session convenes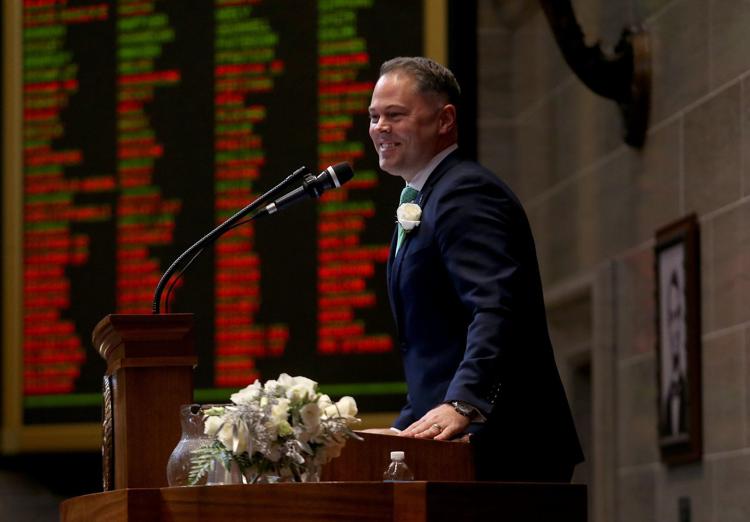 Missouri's 100th session convenes
Missouri's 100th session convenes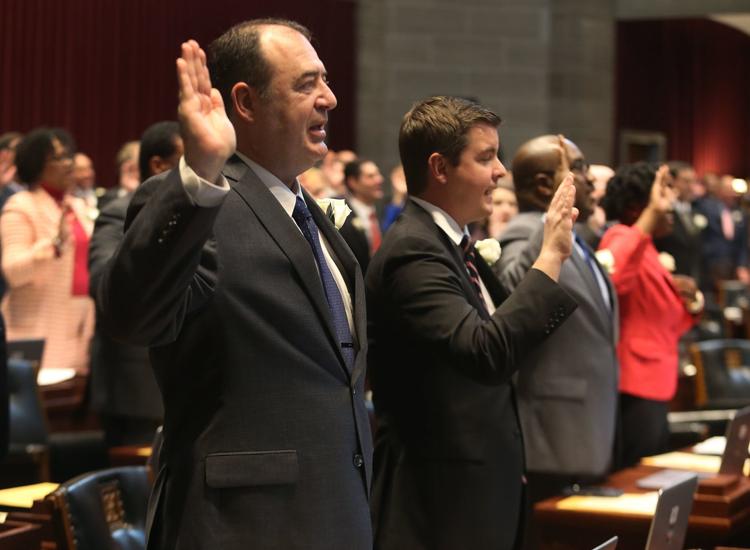 Missouri's 100th session convenes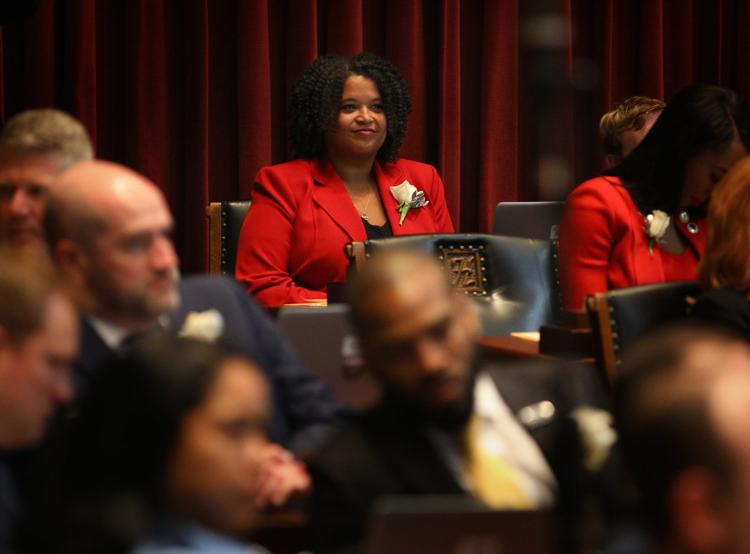 Missouri's 100th session convenes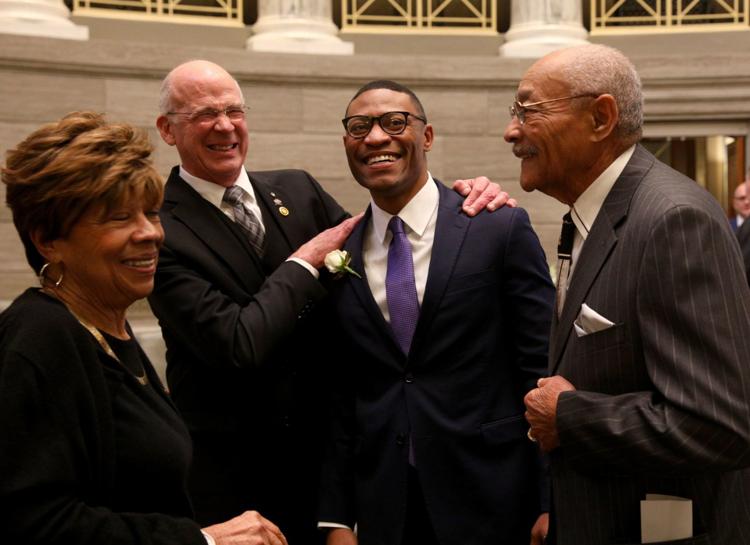 Missouri's 100th session convenes
Missouri's 100th session convenes
Missouri's 100th session convenes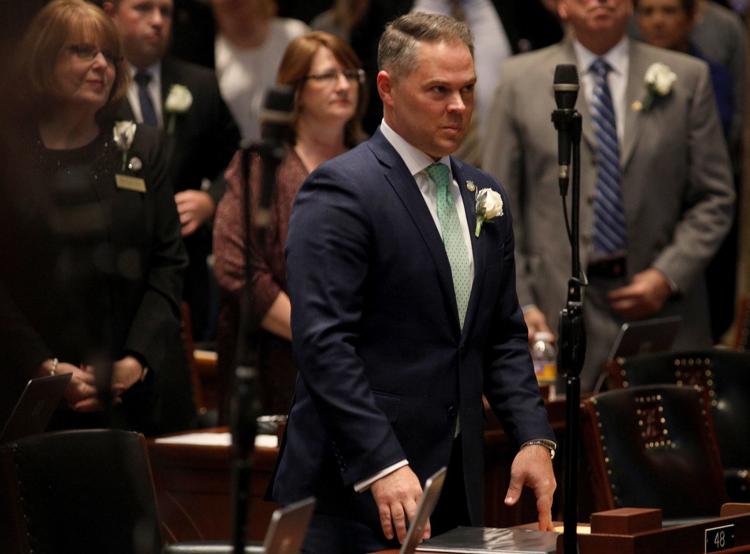 Missouri's 100th session convenes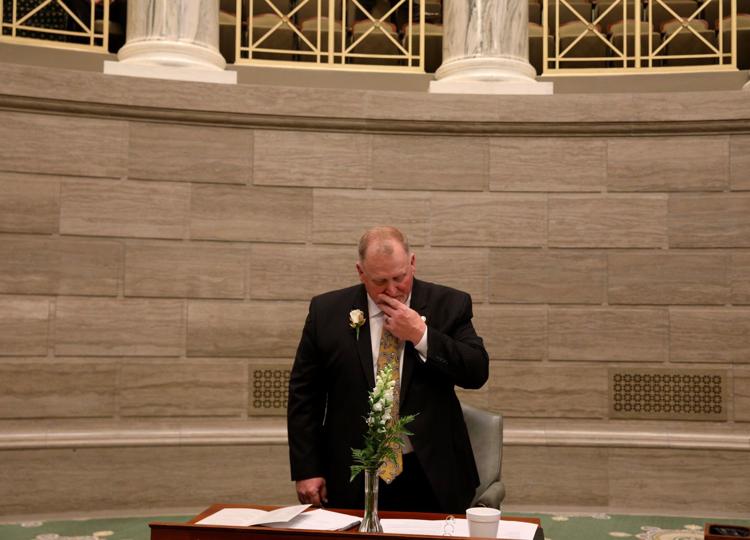 Missouri's 100th session convenes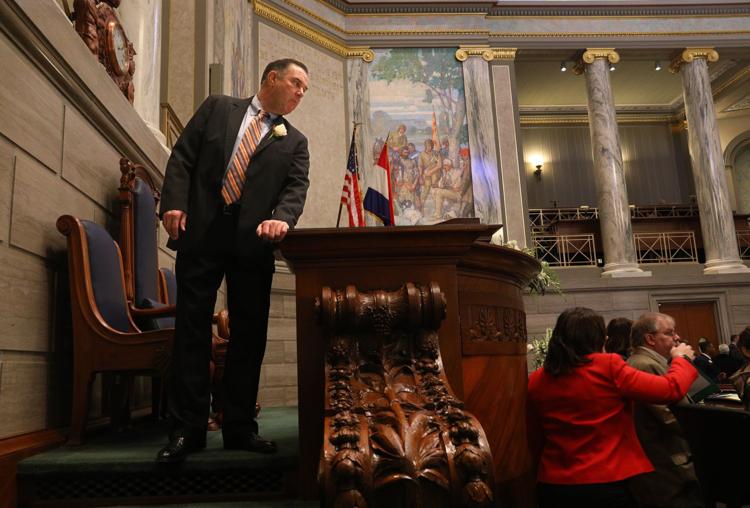 Missouri's 100th session convenes
Missouri's 100th session convenes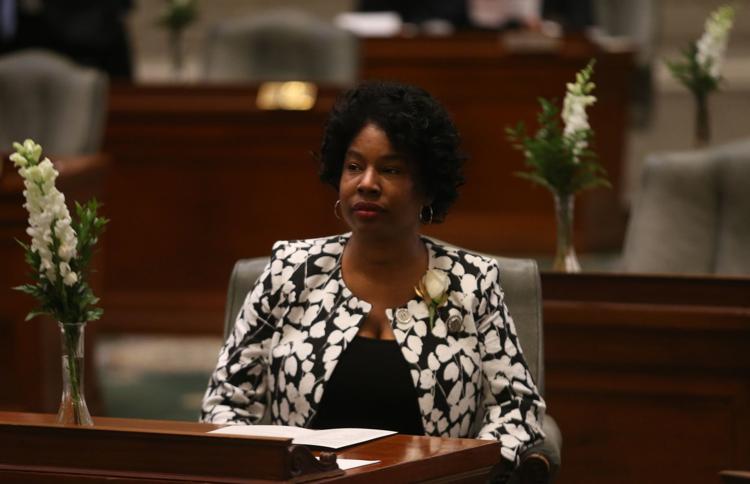 Missouri's 100th session convenes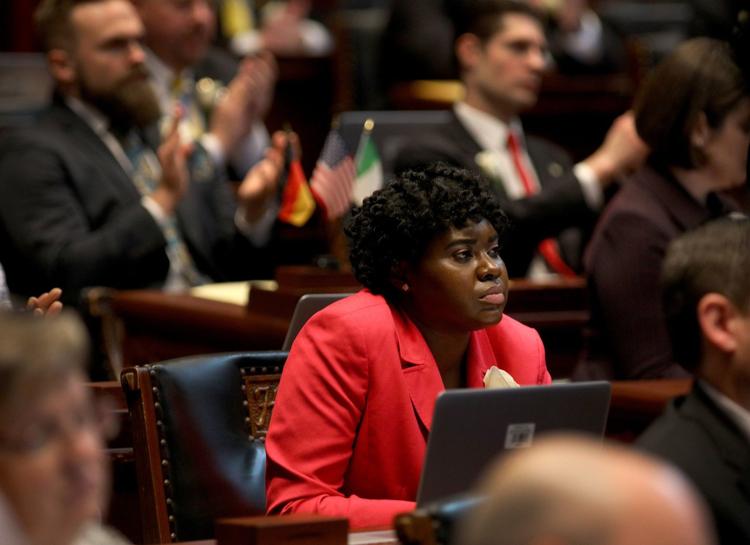 Missouri's 100th session convenes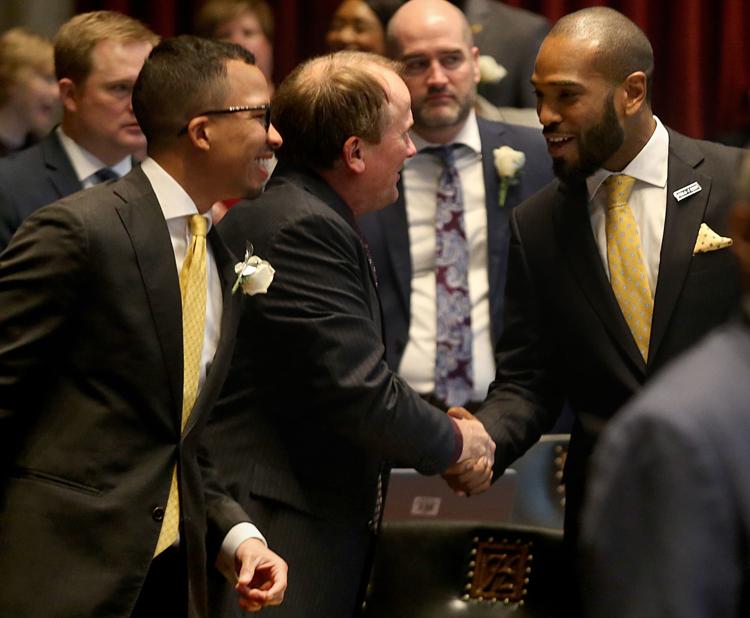 Missouri's 100th General Assembly convenes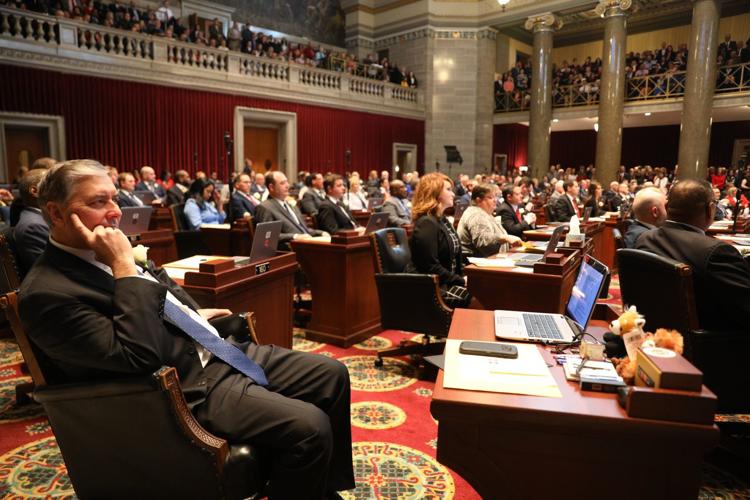 Get high-interest updates about the budding marijuana industry around the St. Louis area.