As the late civil rights icon Frankie Muse Freeman fought oppression and racial discrimination in St. Louis and beyond, she regularly urged folks to do their homework. It was her way of reminding people to prepare and do research.
That command was followed by a reminder that changed slightly over the years: "A lot of work has to be done, and we have to do it," she would say early in life. Then in later years, she said, "A lot of work has to be done, and you have to do it." At 101 years old, she was known to say, "A lot of work still has to be done, and you'll have to do it."
Now, with the donation of the Frankie M. Freeman Civil Rights Collection to Harris-Stowe State University — a trove of papers from her decadeslong work — Freeman, who died in January, has provided an avenue for the next generation to continue the struggle to end discrimination.
"One of the most important things she said was, 'Do your homework,'" Freeman's daughter Shelbe Bullock said. "It's not just what someone gives you. So much is available and possible, but not if you sit back and wait for it. You have to determine what's necessary to be done."
Few did their homework better than Freeman, a civil rights pioneer. She was the NAACP's lead attorney in the landmark 1954 case Davis et al. v. the St. Louis Housing Authority, which ended legal segregation in public housing.
Bullock will be at Harris-Stowe on Wednesday afternoon when the school holds a news conference to announce the latest donation of materials from her mother's career.
Freeman was appointed to the U.S. Commission on Civil Rights by President Lyndon B. Johnson in 1964. She served on the commission until 1980. Three years later, she donated documents covering 25 years of the commission's activity to the Harris-Stowe library. She donated additional print materials to the school in the early 2000s.
In May, Bullock gave the school 200 more pieces of printed material from her mother's collection and 24 state and local awards that Freeman received over the years.
Among the donated materials are: a copy of the working document of the Housing Act of 1959, which she signed at the top of the cover page; a summary of the Kerner Commission's report on the causes of riots in several major cities during 1967; and Consumer Credit Protection Act of 1968.
All of the materials have bar codes and "date due" stickers because Freeman "wanted everything to be freely available to people who needed to use them. She wanted them to circulate," said Linda Orzel, the interim director of Harris-Stowe's library services.
Some of Freeman's papers have also been donated in the past to Howard University, where Freeman attended law school, and the Missouri History Museum. The bulk of her collection will be at Harris-Stowe, though.
"She never went there but she had a lot of regard for the school," Bullock said of Harris-Stowe, which is just west of downtown St. Louis. "She had so much written stuff, and I think she wanted some of it to have a St. Louis presence because she loved St. Louis so much and she had such a high regard for the school."
Freeman, a Virginia native, moved to St. Louis in 1948 with her husband, Shelby Freeman Jr.
She opened a law office in her husband's hometown soon after she arrived and remained one of the city's most respected leaders until her final days. A statue of Freeman in Kiener Plaza downtown was dedicated in November 2017.
She was one of the first people Dwaun J. Warmack visited in 2014 after he became the president of Harris-Stowe.
She gave Warmack a list of names of influential St. Louis leaders to visit. She encouraged him to tell those leaders that she told him to call them.
Warmack credits Freeman with opening many doors for him in St. Louis after he arrived from Bethune-Cookman University in Daytona, Fla.
She summoned him again a few weeks later to discuss the role Harris-Stowe should play in response to the fatal shooting of Michael Brown and the unrest that followed in Ferguson.
In the wake of the Ferguson protests, Harris-Stowe became somewhat of an intellectual think tank.
"We hosted multiple town hall meetings, community meetings based on some meaningful advice Frankie Freeman was able to share with me," Warmack said. "So having that opportunity to have her as a resource was tremendous. And now to have her archives here is amazing."
Orzel sees the collection as a perfect parallel to the historically black, public university's mission.
"We are an institution primarily of minorities," Orzel said. "And so much of what the Civil Rights Commission and the documents that she collected were on the rights of the minorities or lack thereof.
"She was an absolute and utter fearless champion for minorities of all types. And I think it is important that we have (Freeman's collection) because that is something that Harris-Stowe is, as champion of minorities of all types."
Frankie M. Freeman Civil Rights Collection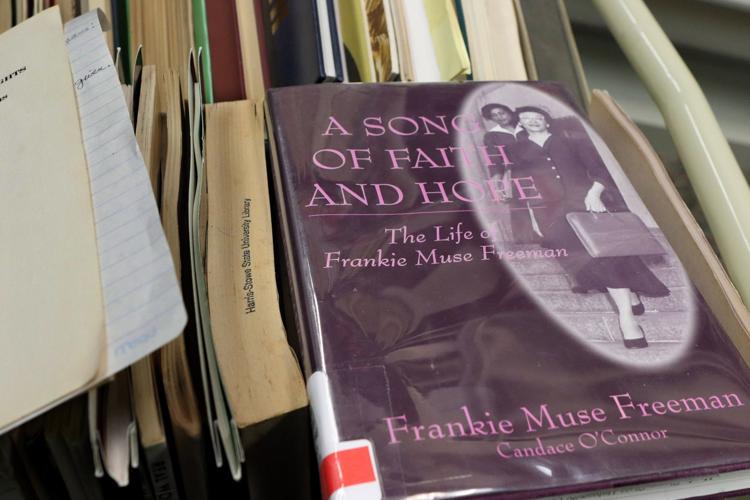 Frankie M. Freeman Civil Rights Collection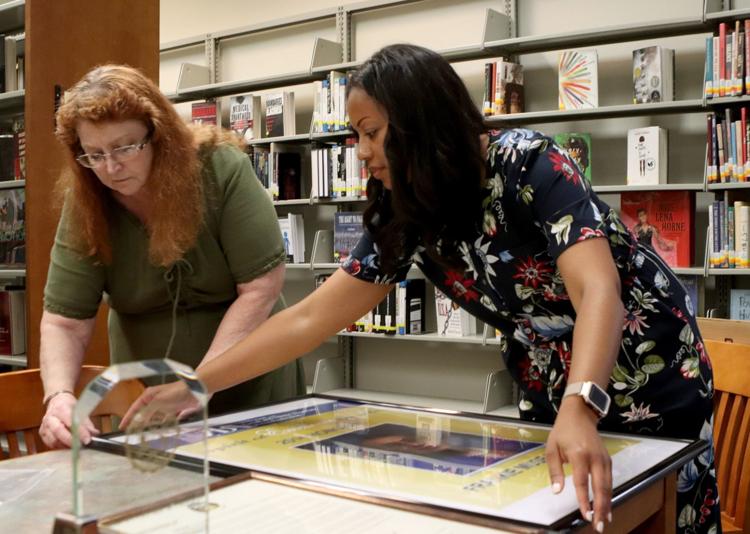 Frankie M. Freeman Civil Rights Collection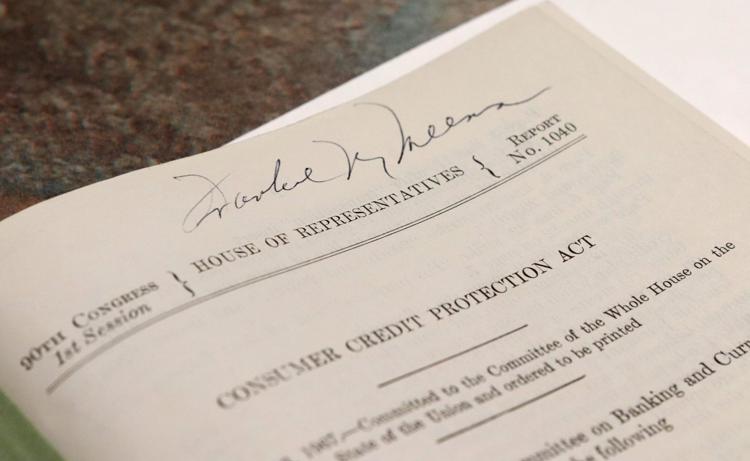 Frankie M. Freeman Civil Rights Collection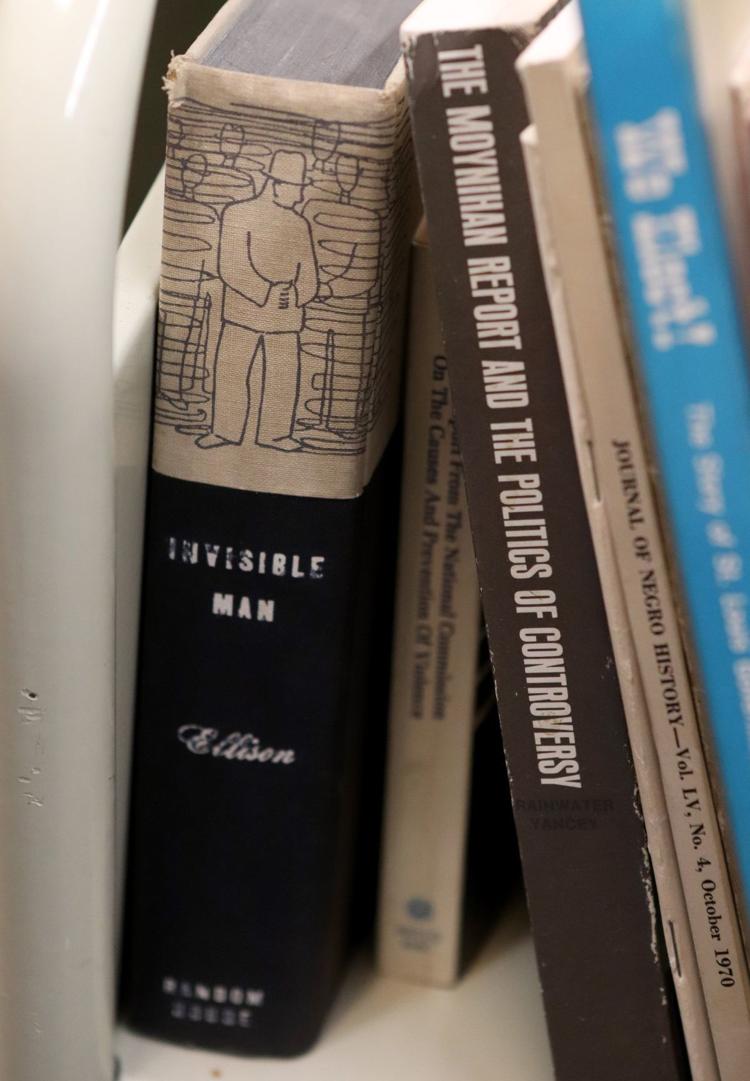 Frankie M. Freeman Civil Rights Collection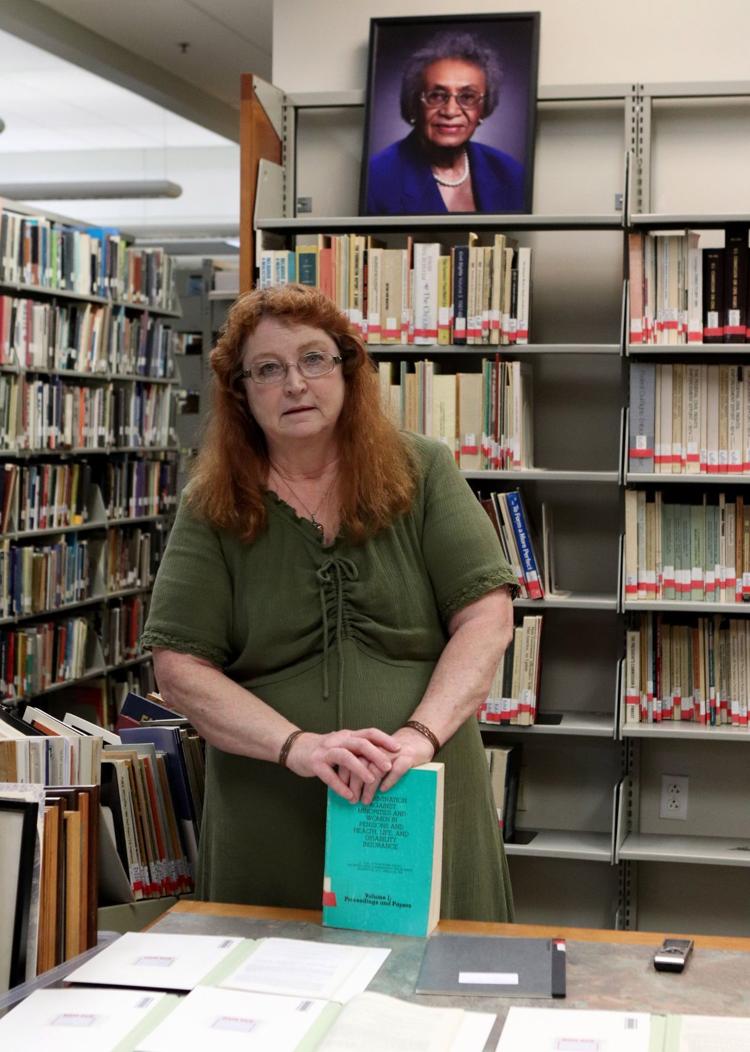 Frankie M. Freeman Civil Rights Collection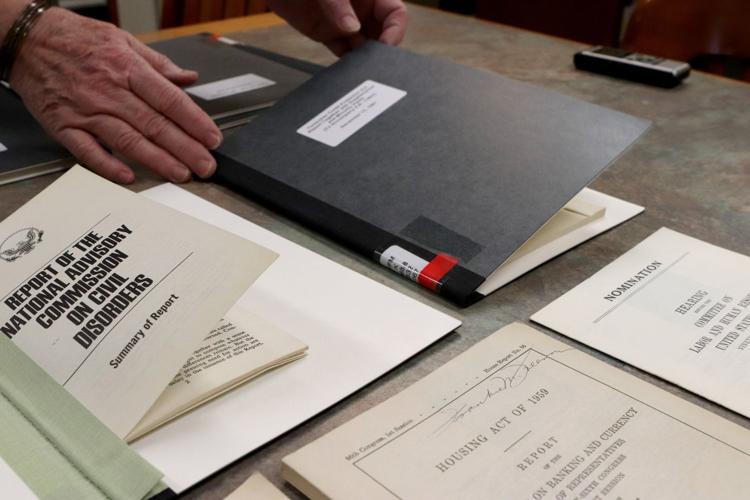 Frankie M. Freeman Civil Rights Collection
Frankie M. Freeman Civil Rights Collection
Frankie M. Freeman Civil Rights Collection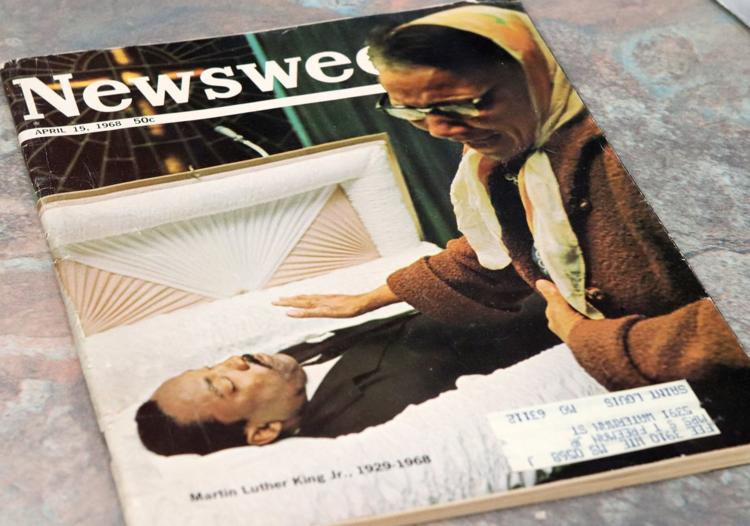 Frankie M. Freeman Civil Rights Collection