Kathy Osborn, head of the Regional Business Council, said the St. Louis region is on the verge of a "renaissance" but won't get there without making targeted investments in the region's "most challenged neighborhoods."
"We can make a better community by insisting that opportunity is not the purview of some but the expectation for all," Osborn said Wednesday while accepting the 2018 award for Citizen of the Year.
The Citizen of the Year award is sponsored by the Post-Dispatch, and the recipient is selected by a committee of past winners.
Previous recipients said Osborn's work leading the RBC, which puts its money and influence behind public initiatives that members believe will improve the region, that helped earn her the title of Citizen of the Year for 2018. Osborn established the group in 1999.
Osborn also helped start the Reinvest North County Fund after the fatal police shooting of Michael Brown in Ferguson. In a partnership of the RBC, North County Inc. and the St. Louis Community Foundation, about $950,000 was distributed to 55 businesses and four school districts over two years.
The RBC has also worked toward creating a professional culture that is more diverse and inclusive, sponsoring a group of about 4,200 young professionals from diverse backgrounds committed to bettering St. Louis, Osborn said Wednesday.
A meeting of the group led to an effort to clean up vacant lots in St. Louis and demolish abandoned buildings in high-crime neighborhoods by bringing together James Clark, from Better Family Life, and Doug Weible, CEO of Fred Weber.
"Let's channel that commitment and energy and reinvigorate the St. Louis Region," Osborn said.
Osborn, of University City, is the third woman to be named Citizen of the Year since the award's inception in 1955. The first was Blanche Touhill, in 1997, when she was chancellor of UMSL. With Touhill's selection, the name of the award was changed from Man of the Year. Osborn worked for Touhill at the time.
2018 Citizen of the Year -Kathy Osborn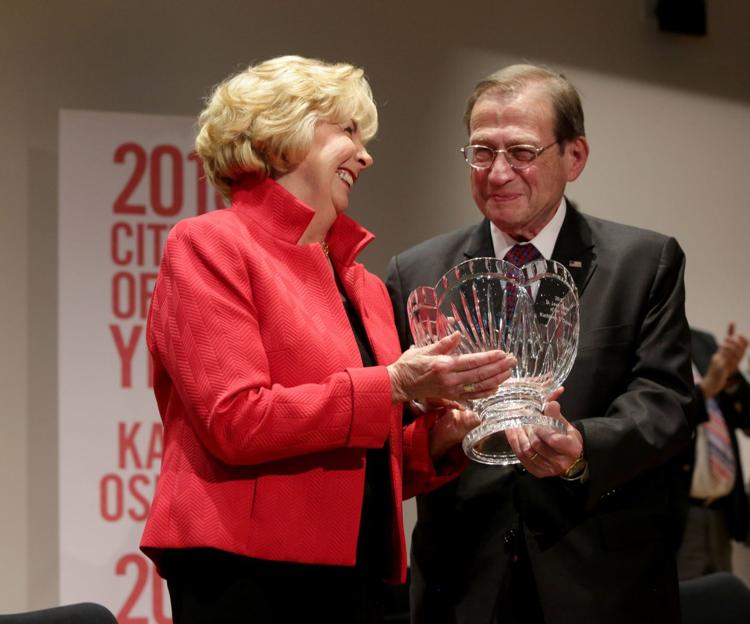 2018 Citizen of the Year -Kathy Osborn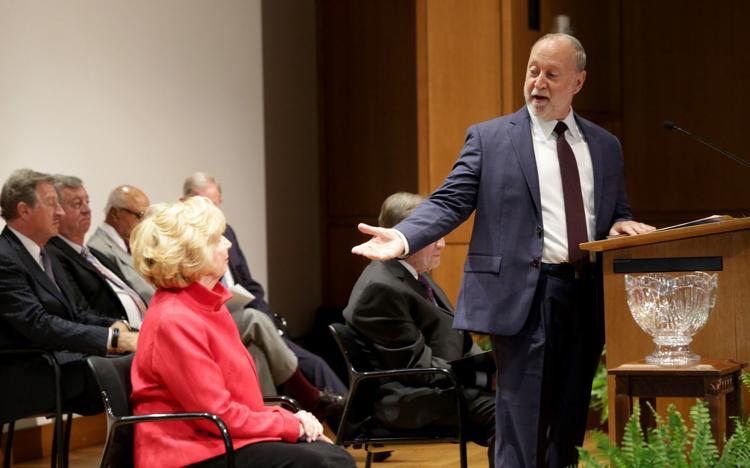 2018 Citizen of the Year -Kathy Osborn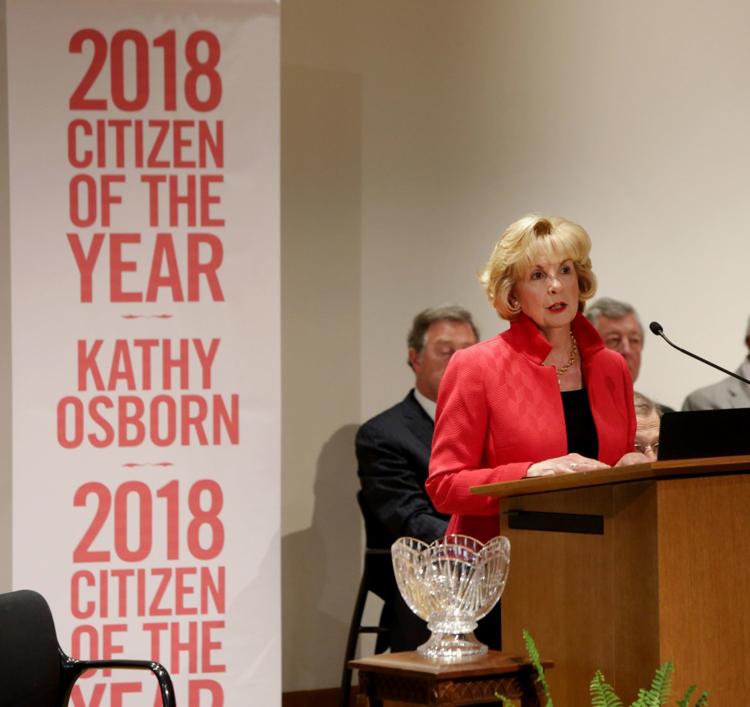 2018 Citizen of the Year -Kathy Osborn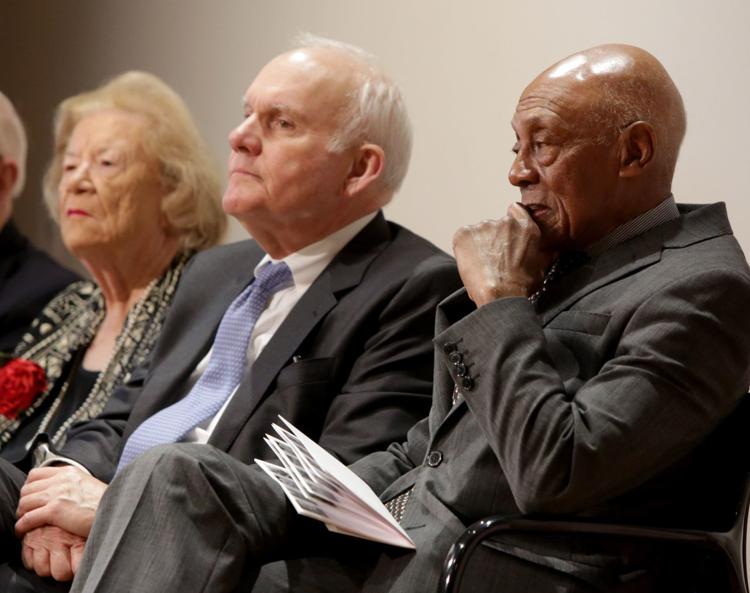 2018 Citizen of the Year -Kathy Osborn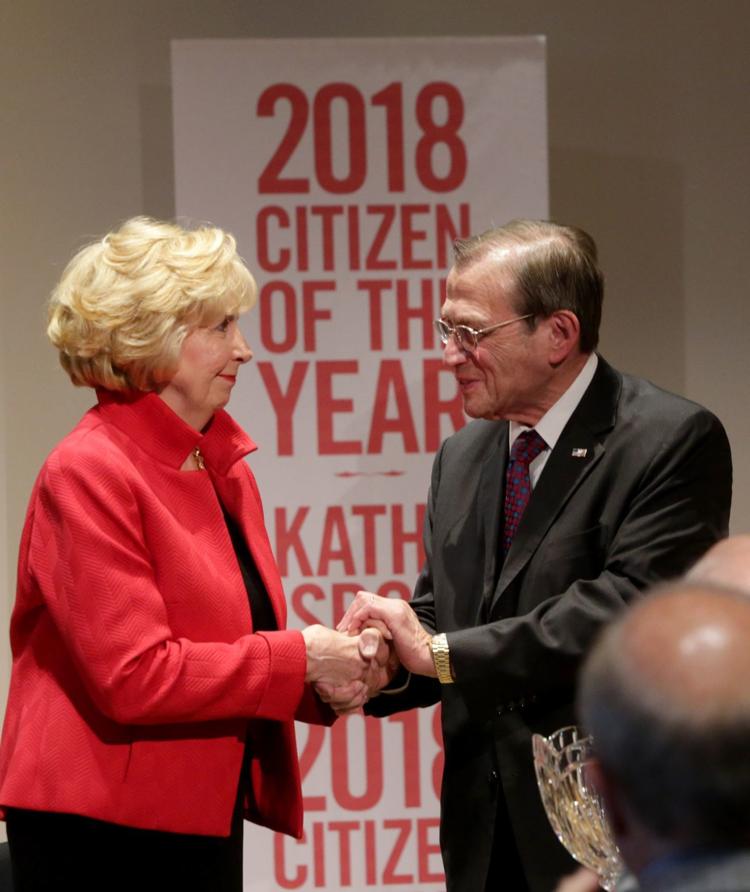 2018 Citizen of the Year -Kathy Osborn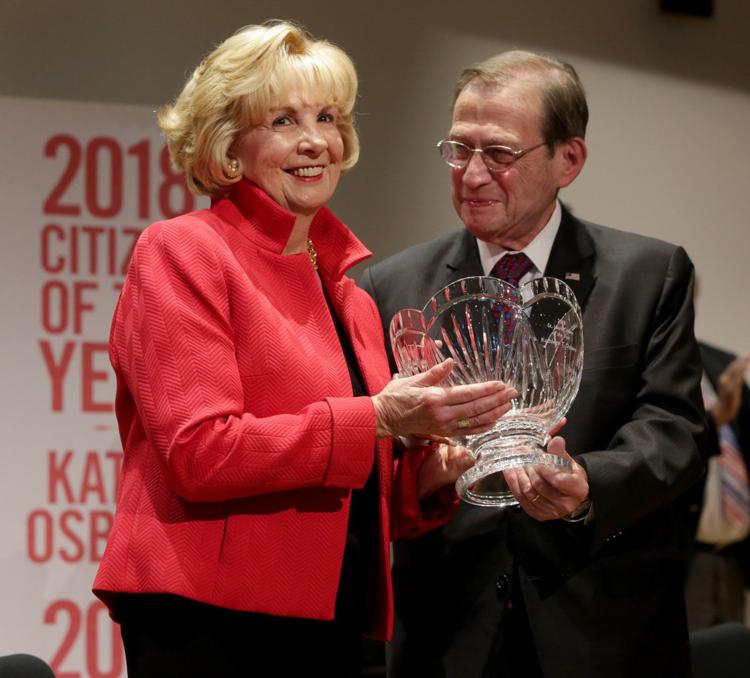 2018 Citizen of the Year -Kathy Osborn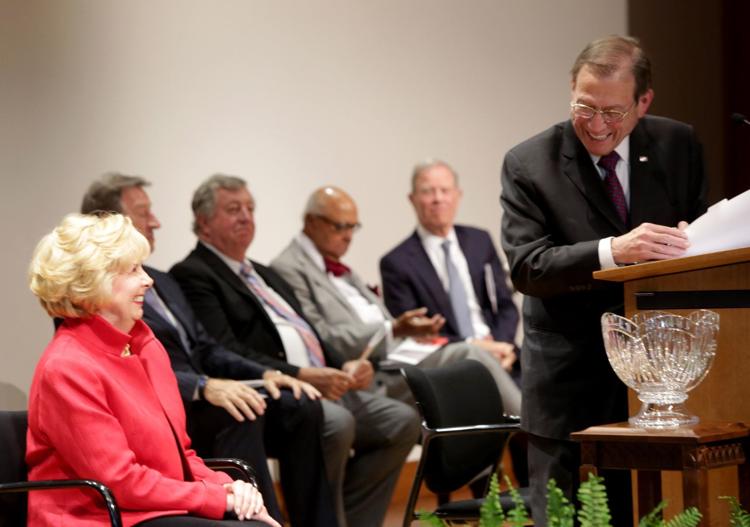 2018 Citizen of the Year -Kathy Osborn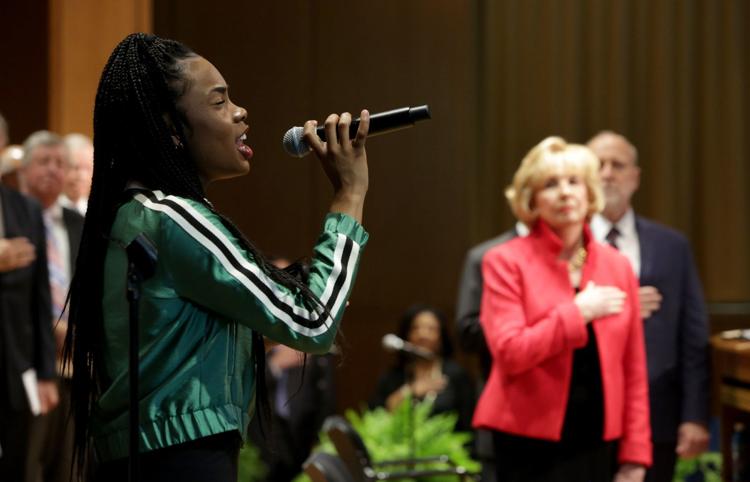 2018 Citizen of the Year -Kathy Osborn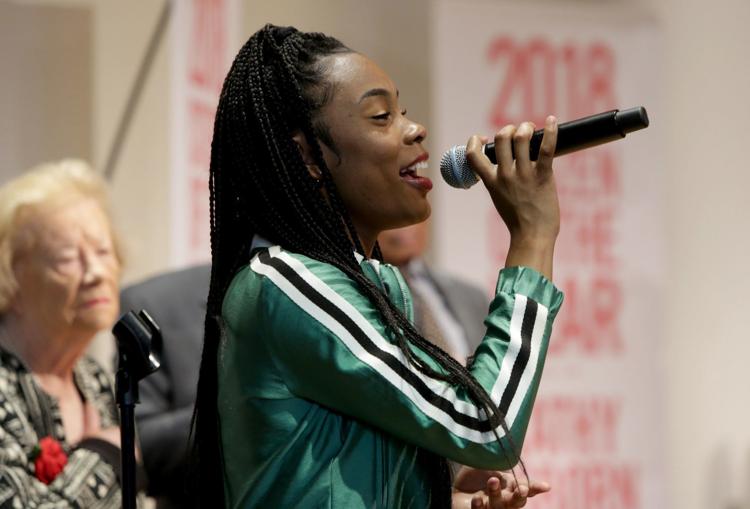 2018 Citizen of the Year -Kathy Osborn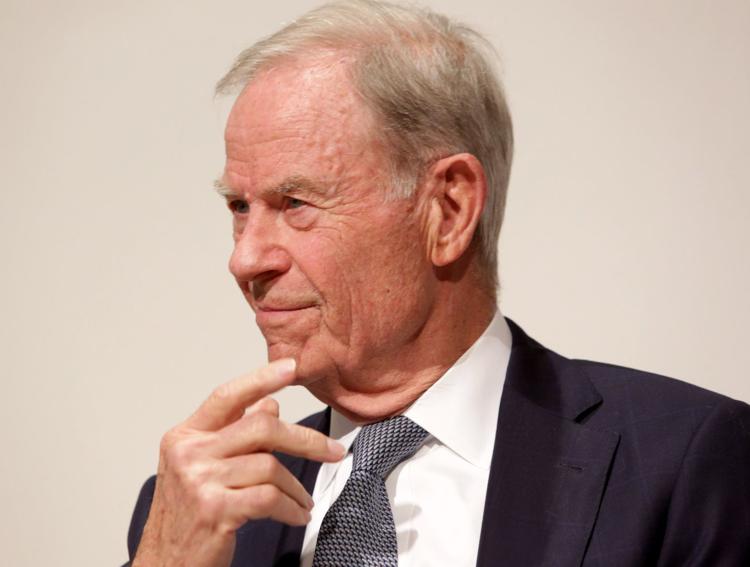 2018 Citizen of the Year -Kathy Osborn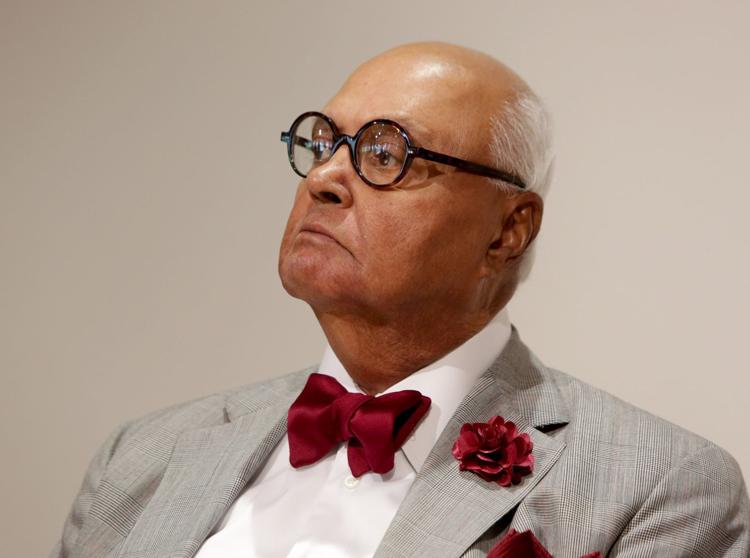 2018 Citizen of the Year -Kathy Osborn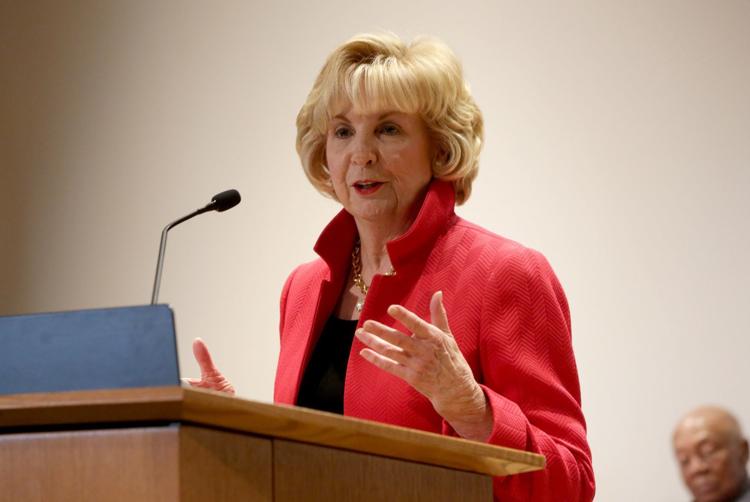 Belmar and Page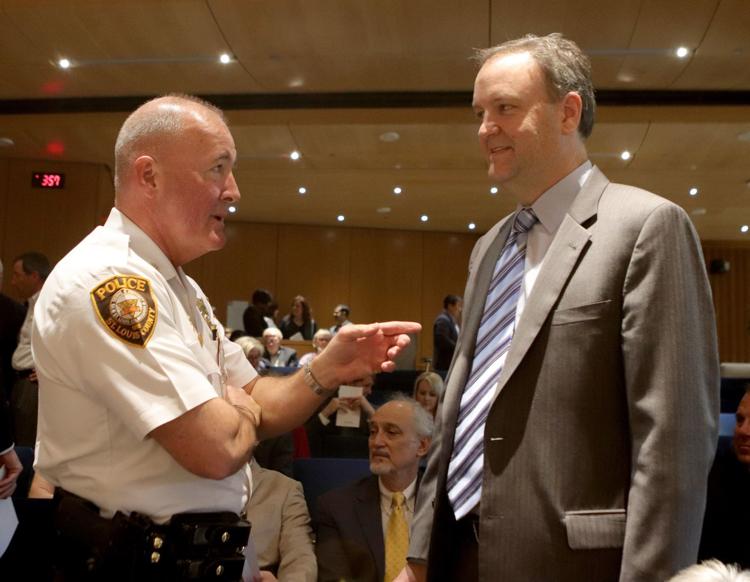 2018 Citizen of the Year -Kathy Osborn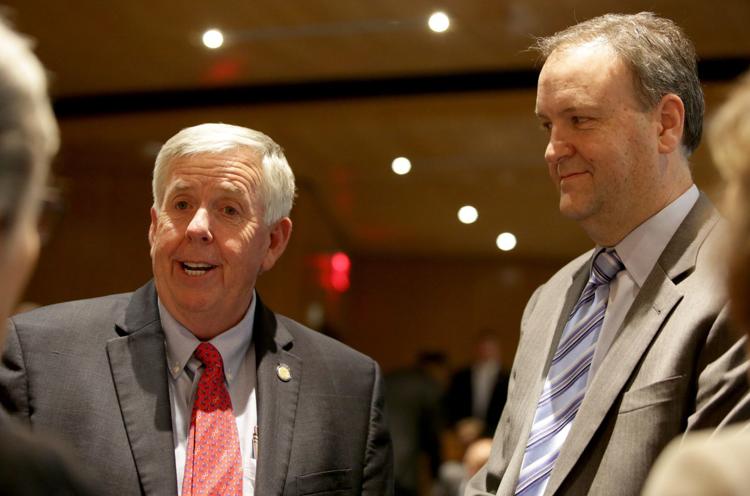 2018 Citizen of the Year -Kathy Osborn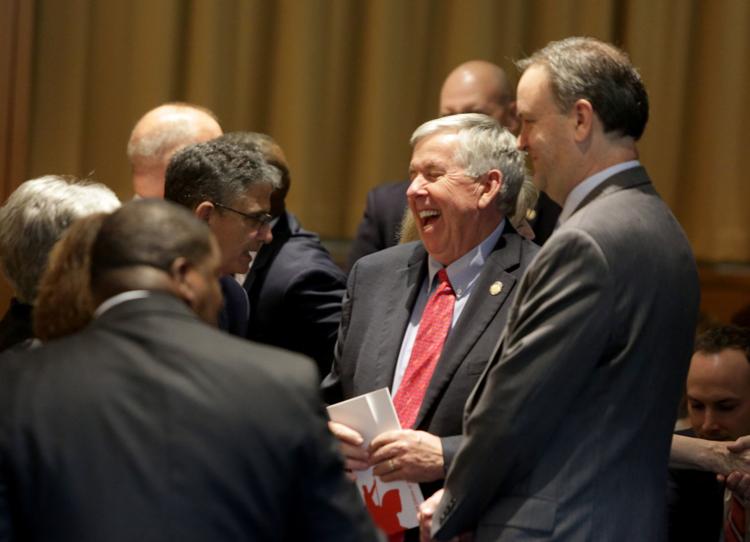 Video: Kennedy Holmes sings with Head Start preschoolers